Nauticus og Battleship Wisconsin
Nauticus og The Hampton Roads Naval Museum beskriver den amerikanske flådes udvikling samt Norfolks releation til flåden. Der er blandt andet også en udstilling om naturen omkring Norfolk.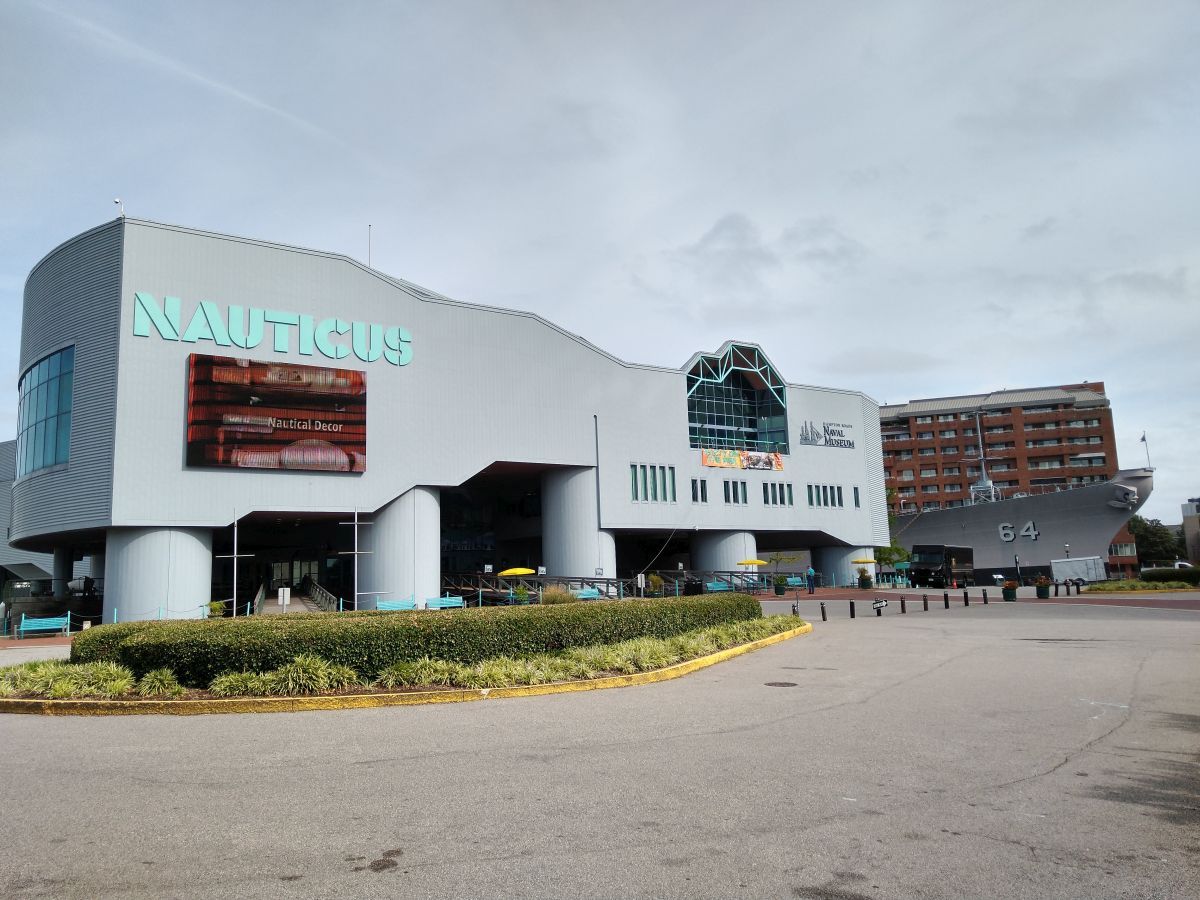 Battleship Wisconsin
USS Wisconsin(BB-64) er et slagskib i Iowa-klassen som blev klar i slutningen at 1944. Skibet har en lang historie som du kan læse mere om her: https://nauticus.org/about-the-battleship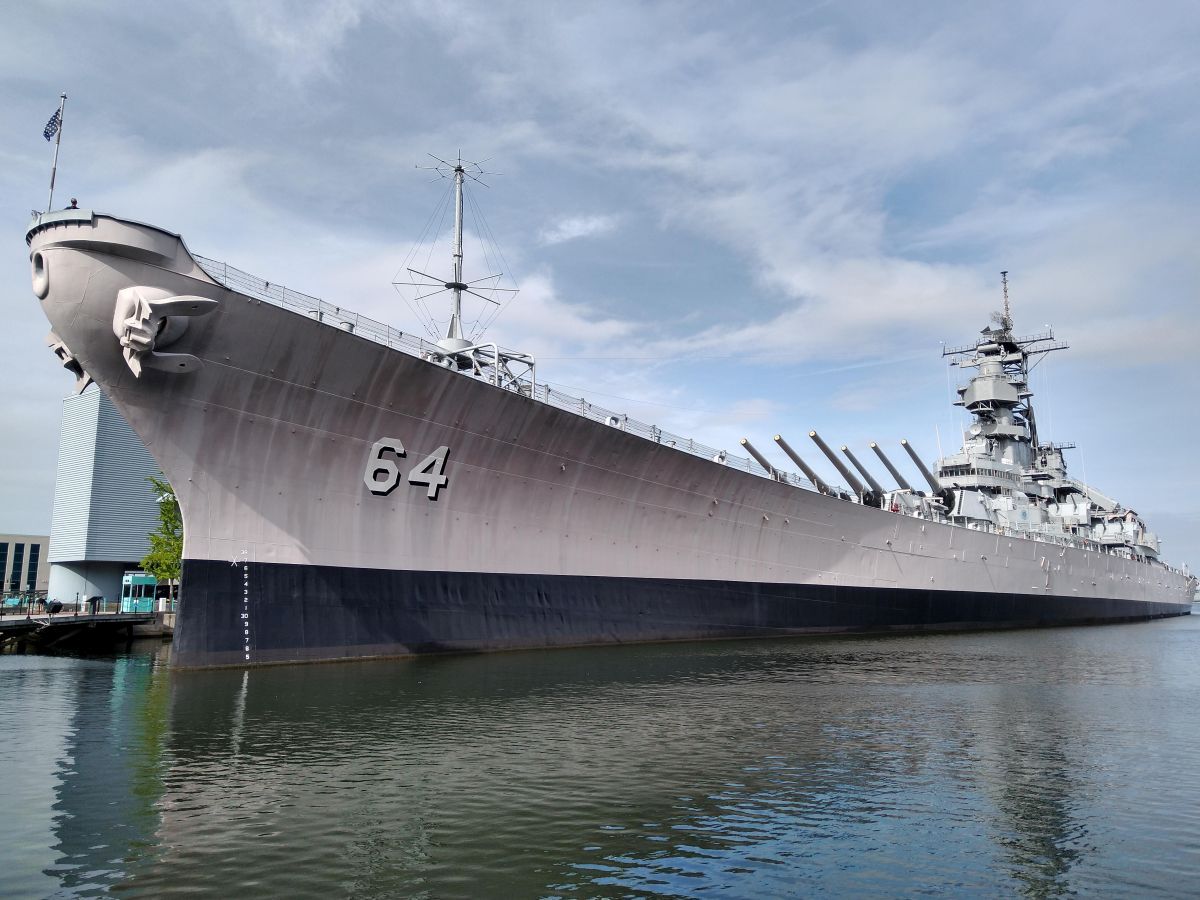 Skibet har været taget ud af tjeneste flere gange, for så at blive aktiveret igen. Senest den 22 oktober 1988. Efter en omfattende opgradering, hvor skibet blandt andet blev udstyret med Harpoon og Tomahawk missiler, deltog USS Wisconsin i "Operation Desert Storm" fra 15/1 to 27/2 1991.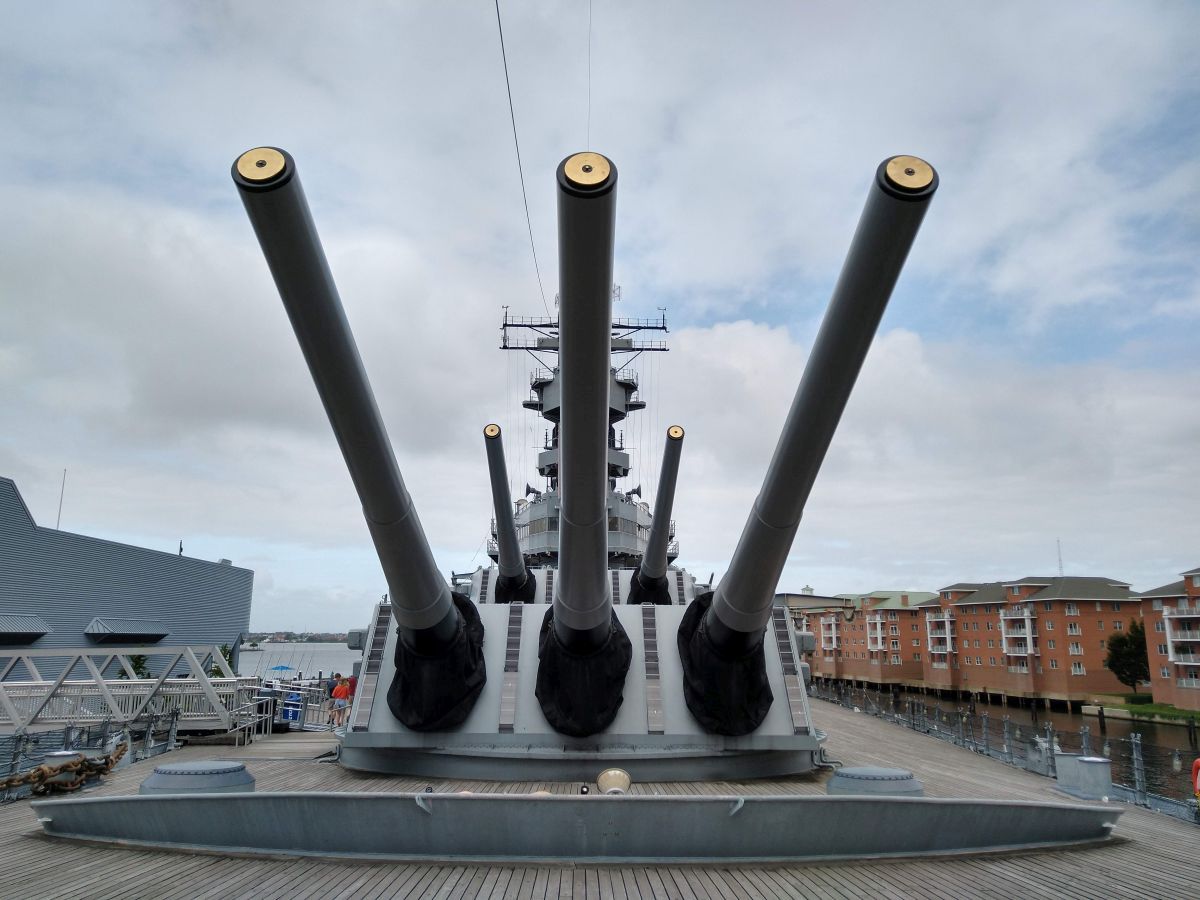 Du kan vælge selv at gå rundt eller tilkøbe en guided tour, som også giver adgang til områder, man ikke har adgang til på egen hånd.
Der kan tilkøbes 2 forskellige guidede ture. Jeg valgte "Command & Control Tour" hvor vi blandt andet besøgte "Captain's cabin, Admiral's cabin, Combat Engagement Center, Flag Bridge, navigation Bridge". Turen varer 90 min.
Den anden tour hedder "Life in the engine room Tour" og som navnet antyder besøger man her maskinrummet. Denne tur varer 60 min.
Det er en god ide at starte med den guidede tur, hvorefter du nemt kan bruge yderligere en 30-60 min. til at gå rundt og se hvordan søfolkene levede, spiste, gik til tandlæge osv.
Hjemmeside: https://nauticus.org.