Animal Kingdon åbnede 22 april 1998, og har som navnet antyder fokus på dyr, og byder blandt andet på en safari i Afrika, en rejse tilbage i tiden for at møde dinosaurer, muligheden for at blive æresmedlem i insekternes verden, fugleshows og fest med "Lion King". Desuden har parken også en berømt rutchebane "Expedition Everest – Legend of the Forbidden Mountain".
Animal Kingdom kunne fejre 20 års jubilæum den 22 april 2018.
Animal Kingdom har senest tilføjet "Pandora – The World of Avatar".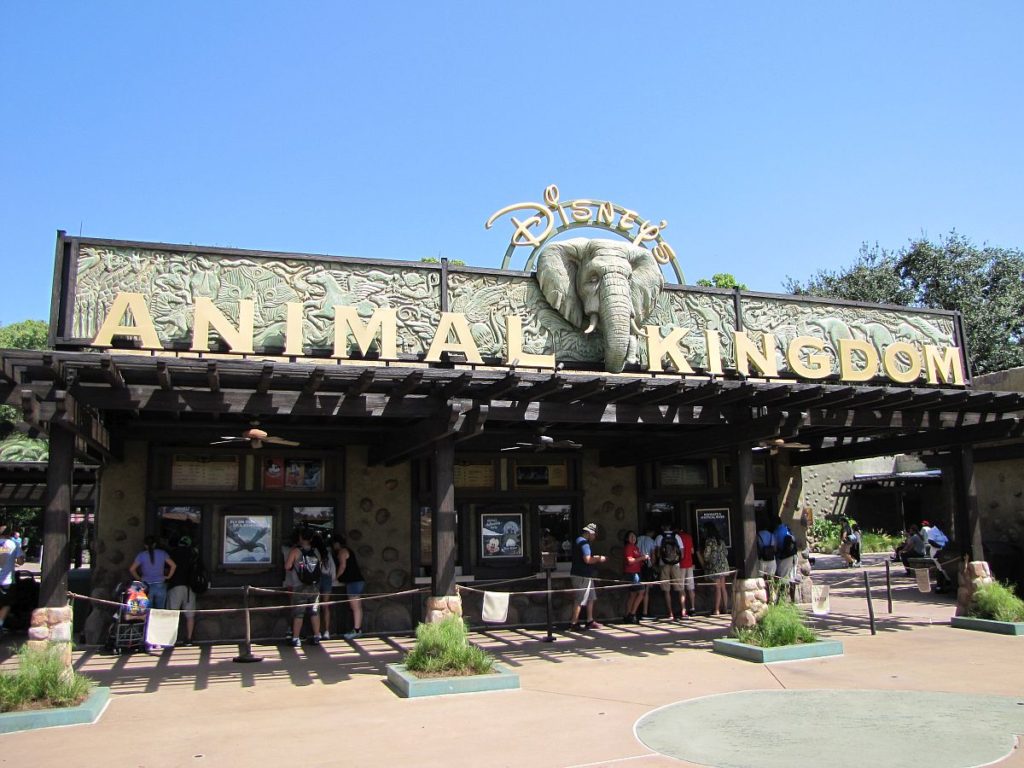 Animal Kingdom består af 6 lande/områder med forskellige temaer: The Oasis, Discovery Island, Africa, Asia, DinoLand U.S.A og Pandora – The World of Avatar.
Pandora – The World of Avatar har været mange år under udvikling, og er baseret på filmen "Avatar".
Billedegalleri: Pandora – The World of Avatar
Ud over den fantasifulde verden som set på billederne ovenfor, er der også 2 forlystelser tilknyttet.
"Na'vi River Journey" er en sejltur i en flot bioluminiscerende regnskov. Jeg tog mig tid til at opleve denne, og med tid mener jeg en time i kø og en knap 5 min. sejltur. Det er vildt flot lavet, men ellers sker der ikke noget ophidsende under turen, modsat den anden forlystelse "Avatar Flight of Passage". Her er der tale om en 3D forlystelse hvor du flyver på ryggen af en Banshee. Den sprang jeg over da ventetiden var over 90 min. Desuden er jeg ikke vild med disse forlystelser.
Du kan dog anvende Disney's Fastpass, og på den måde spare tid ved de forskellige forlystelser i Disney's forskellige parker.
Se min video fra besøget
Nedenfor blandede billeder fra den smukke Animal Kingdom.
Billedegalleri: Animal Kingdom