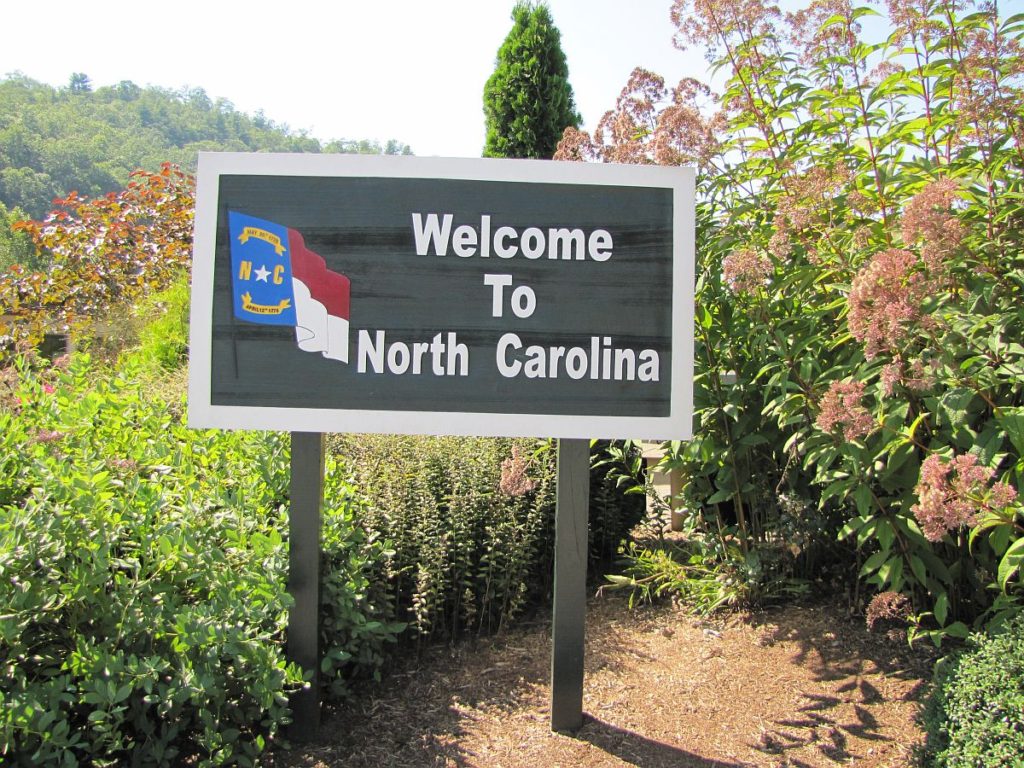 "Chimney Rock Park" er kendt for en dejlig natur med forskellige vandreture, vandfald og selvfølgelig klippeformationen Chimney Rock.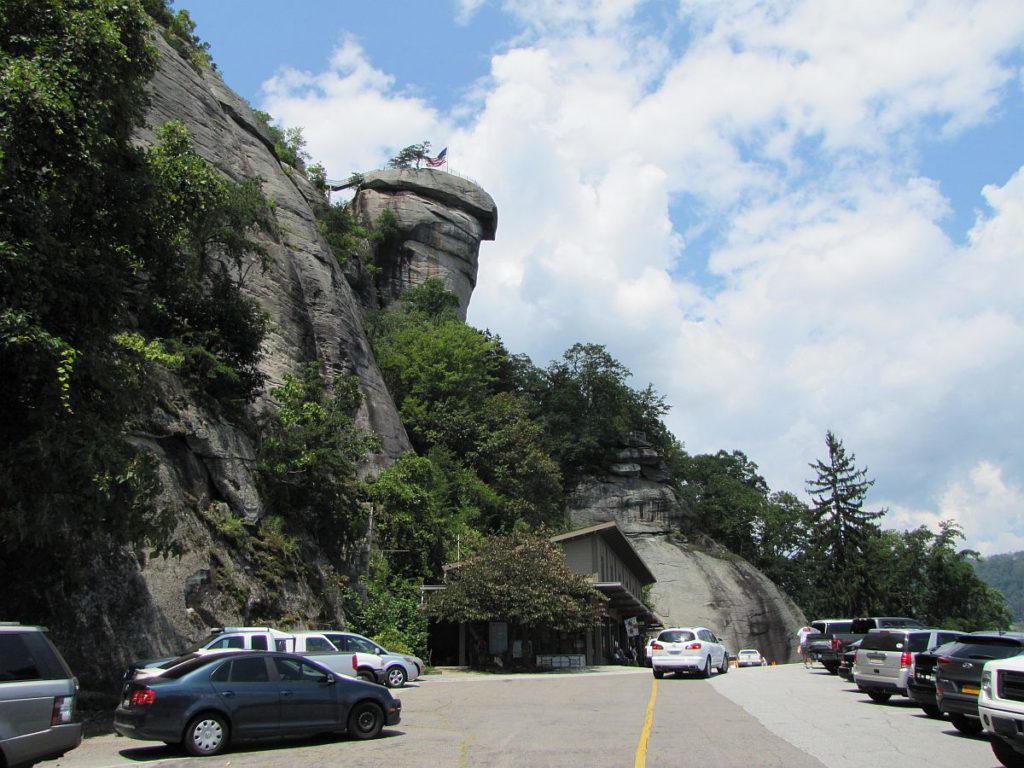 Normalt er der elevator op til foden af Chimney Rock, men da jeg besøgte parken, var den selvfølgelig under vedligeholdelse, så den eneste vej var via trapperne.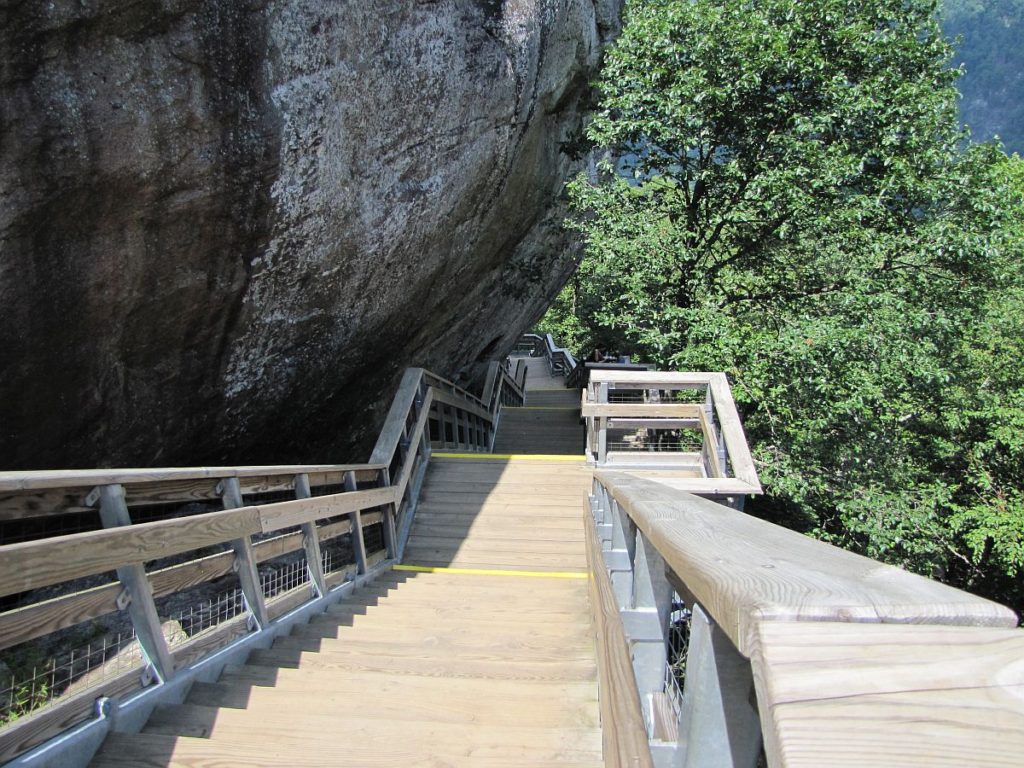 Der er en flot udsigt fra toppen af Chimney Rock.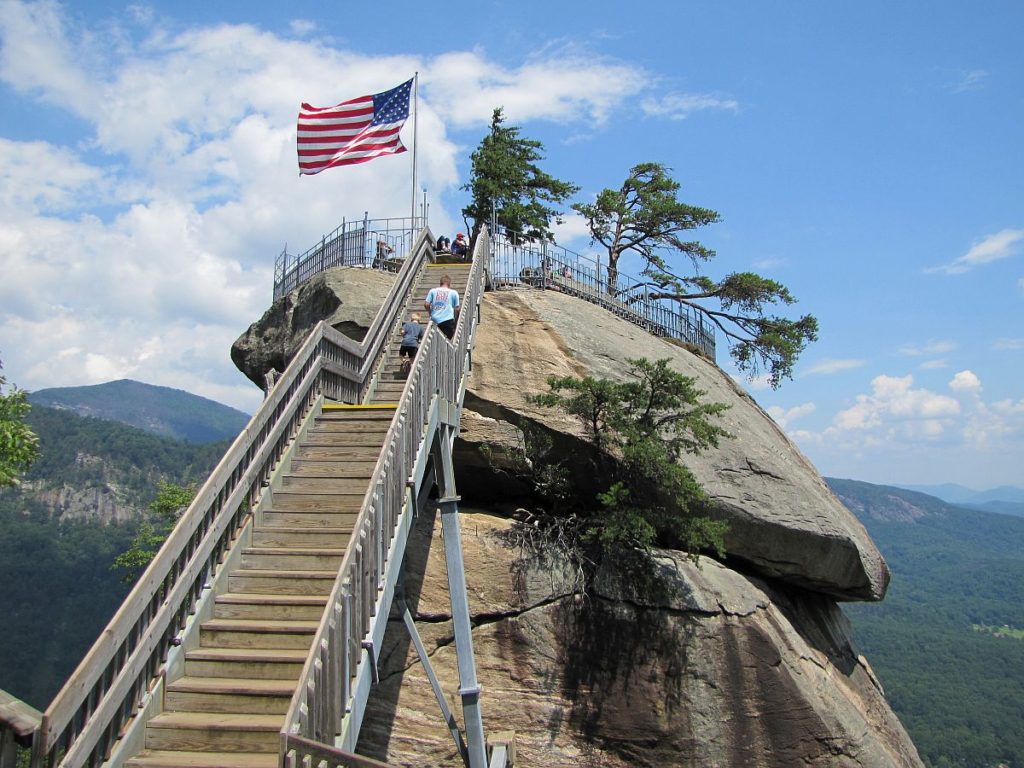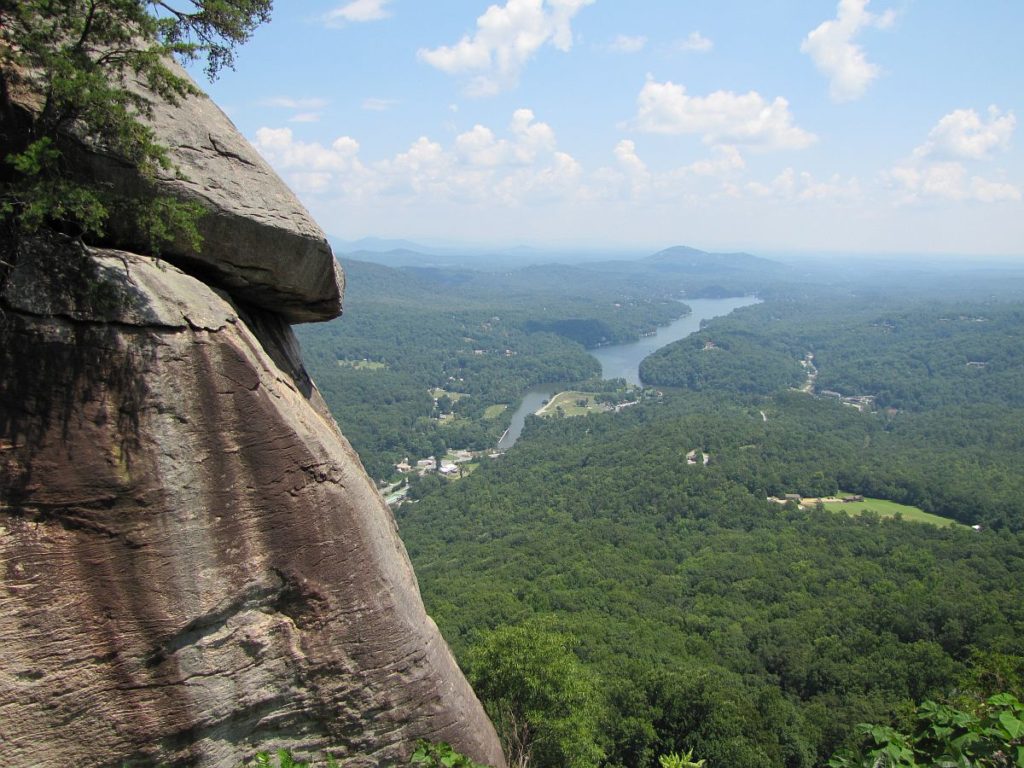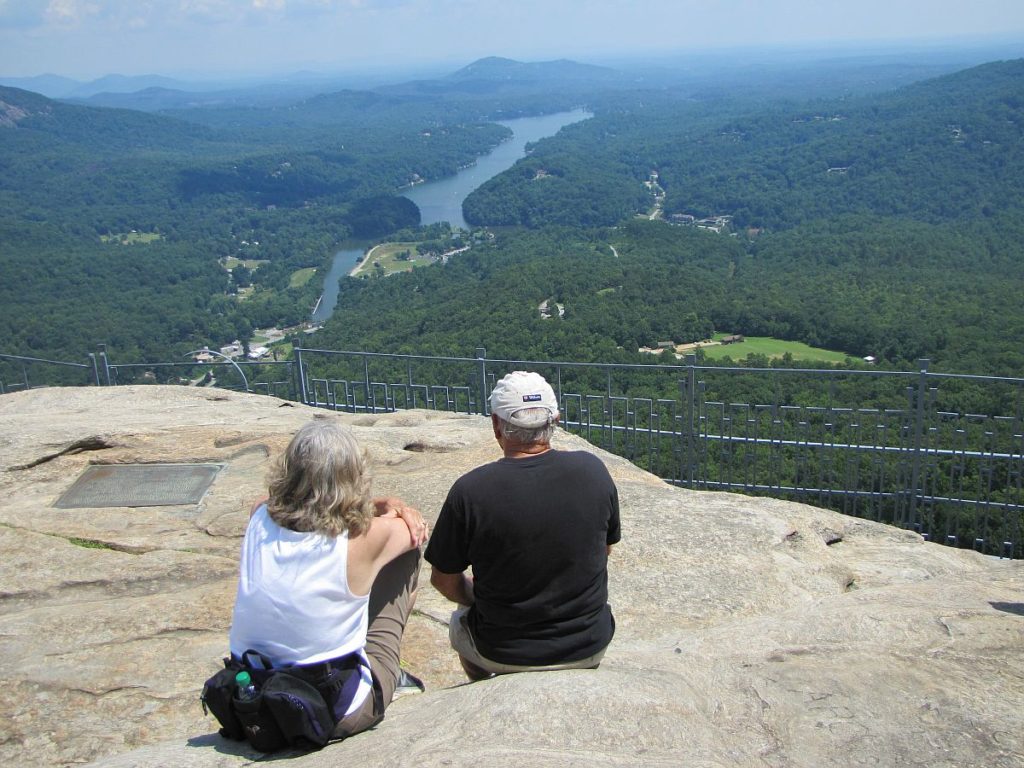 Efter at have nydt udsigten gik turen ned igen og ud på en vandretur.
En tur ud og se vandfaldet "Hickory Nut Falls".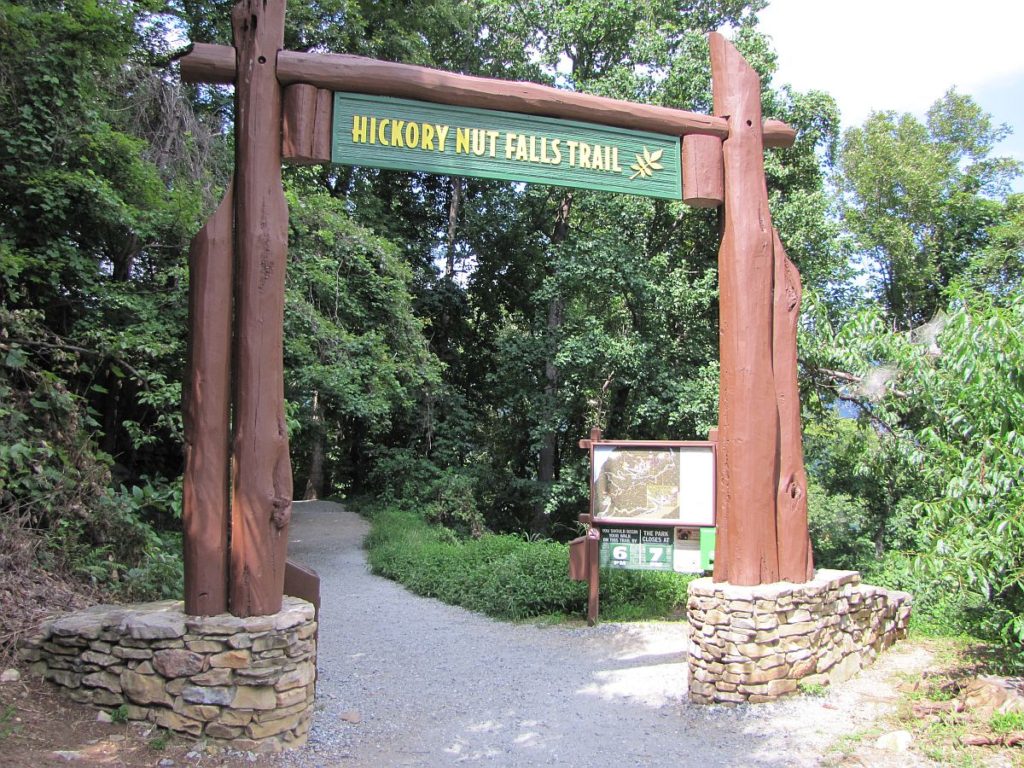 Vandfaldet er et af de højeste på østkysten, og i 1992 indgik det i filmen "The Last of the Mohicans". Mængden af vand afhænger formentlig af sæsonen, og her i sommerperioden var der ikke meget vandfald at se.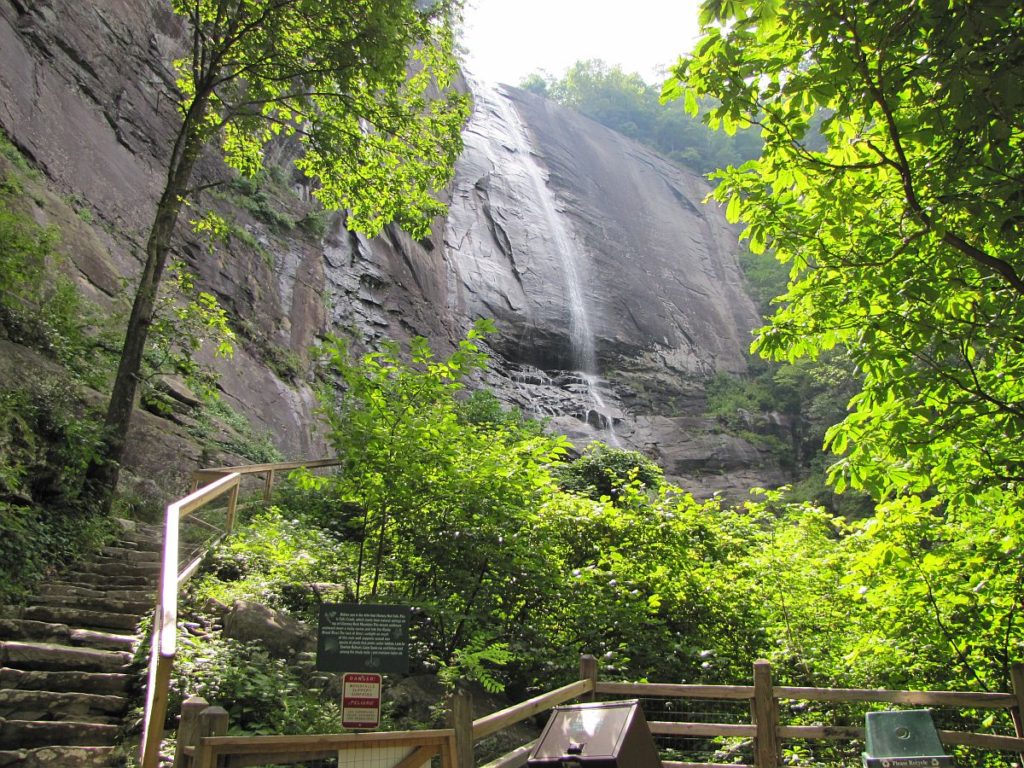 Forvent at bruge mellem 45 – 60 minutter på turen frem og tilbage.