Flight 93 National Memorial
Mindesmærket er en del af tragedien der fandt sted d. 11/9-2001 (bedre kendt som 9/11).
Mindesmærket er bygget omkring selve stedet for styrtet i Stoystown, Pennsylvania.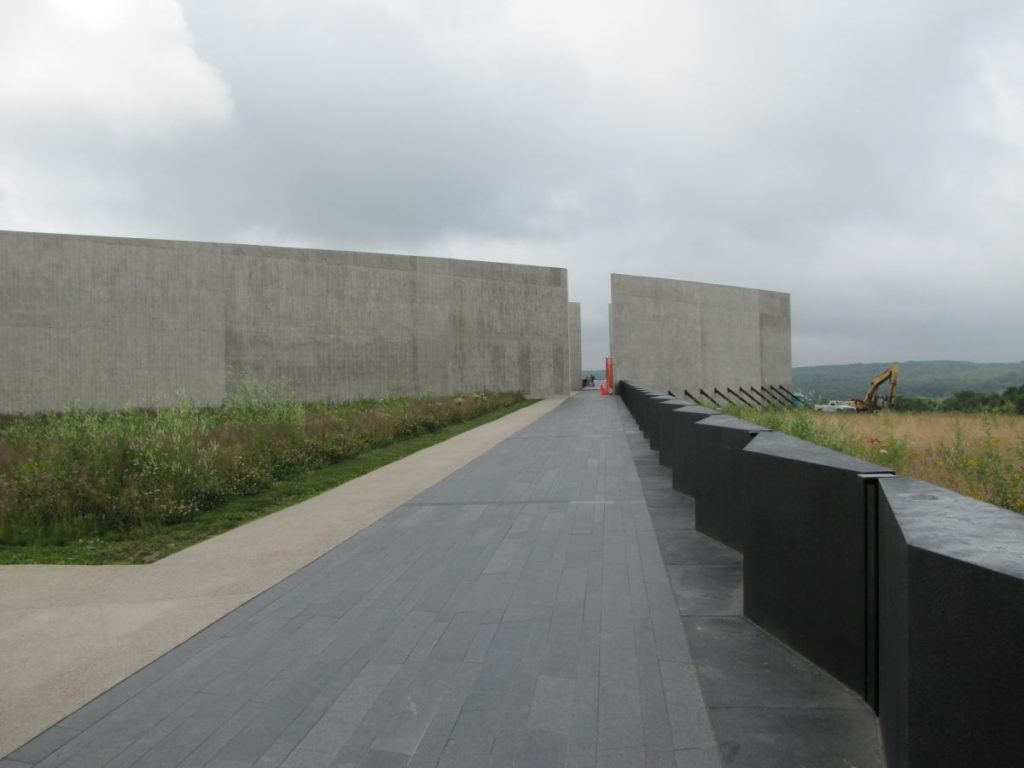 Flight 93's skæbne
Den 11/9-2001 blev fire fly overtaget af terrorister. To fly ramte World Trade Centers to tårne (Twin Towers), et tredje ramte Pentagon mens det fjerde (Flight 93) havde retning mod Washington D.C.
Efter kapringen fandt passagererne ud af hvad der foregik, da de kunne kommunikere med familie og venner via flyets telefoner. De indså at deres fly også indgik i terroristernes plan, og efter en afstemning besluttede de at forsøge at bryde ind i cockpittet.
Terroristerne kastede flyet rundt for at forhindre passagererne adgang og til sidst, for at forhindre at passagererne skulle få held med deres forsøg, valgte de at styre flyet i jorden.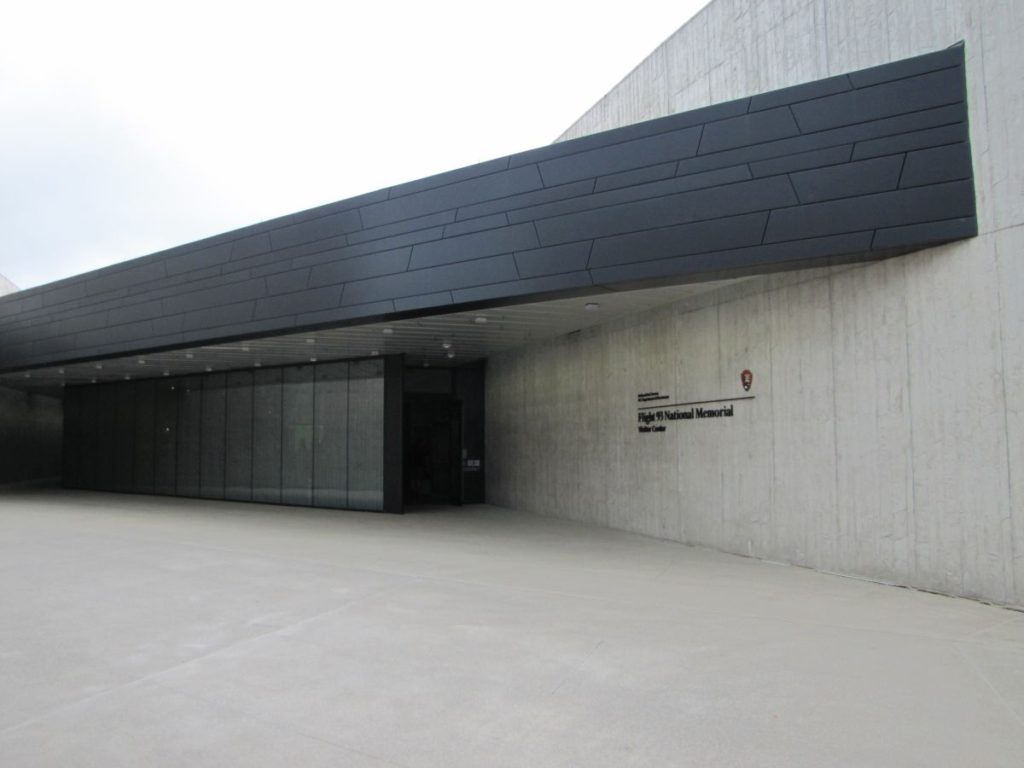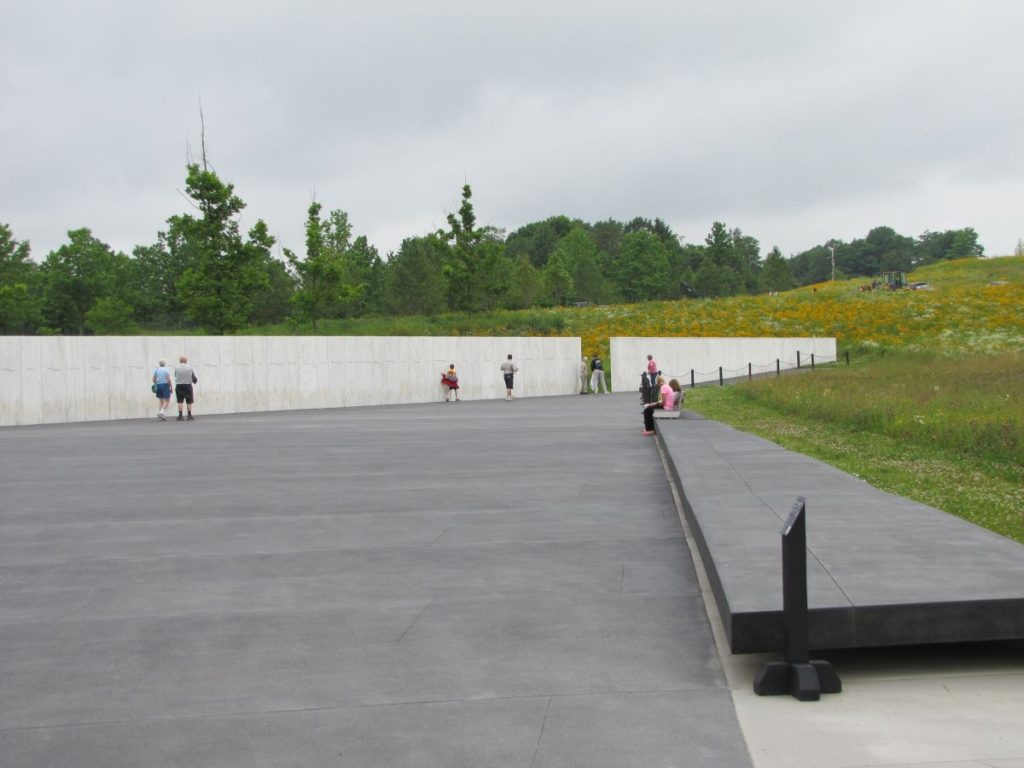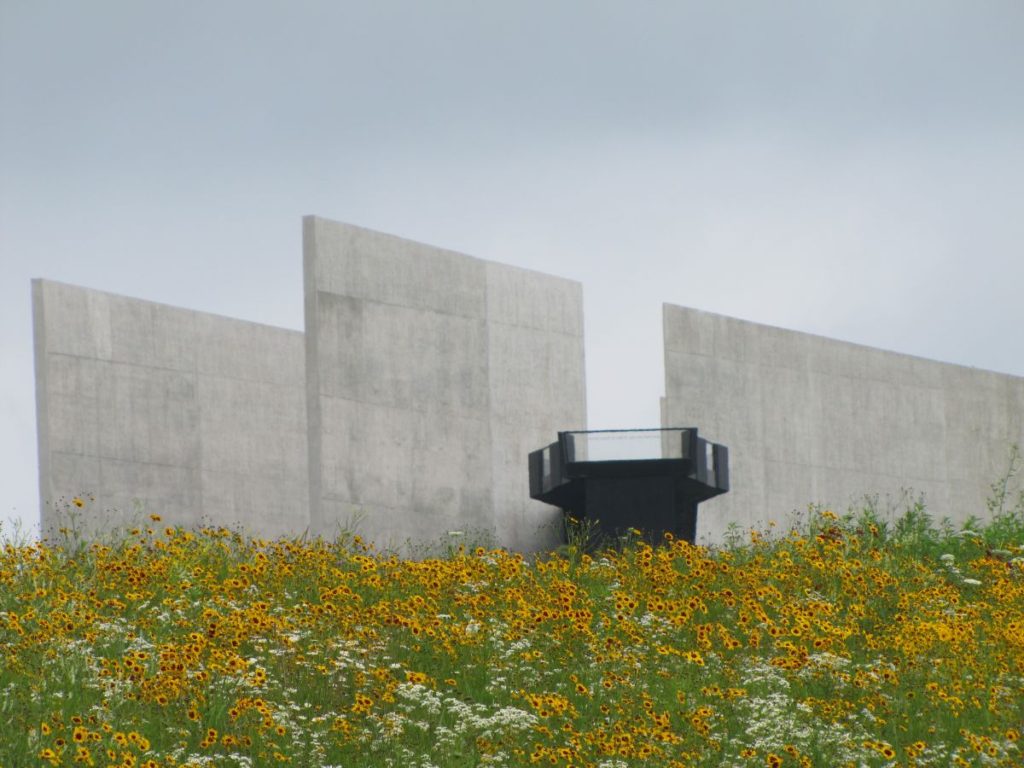 Hjemmeside: https://www.nps.gov/flni/index.htm
Opdatering 2018: I øjeblikket foregår et yderligere byggeri ved Flight 93 National Memorial. Projektet hedder "Tower of Voices" som beskrives således:
The Tower of Voices is conceived as a monumental, ninety-three feet tall musical instrument holding forty wind chimes, representing the forty passengers and crew members. The intent is to create a set of forty tones (voices) that can connote through consonance the serenity and nobility of the site while also through dissonance recalling the event that consecrated the site.