Rejsedagbog 2016-11 juli (New York City)
12.
Rejsedagbog 2016-11 juli (New York City)
11 juli
Dagens første besøg var bestilt hjemmefra, en rundvisning ved FN.
På generalforsamlingens første møde, som fandt sted i London i 1946, blev det besluttet, at organisationens faste hovedkvarter skulle ligge i USA, og efter en donation på 8,5 millioner dollars fra John D. Rockefeller, endte det med at valget faldt på New York.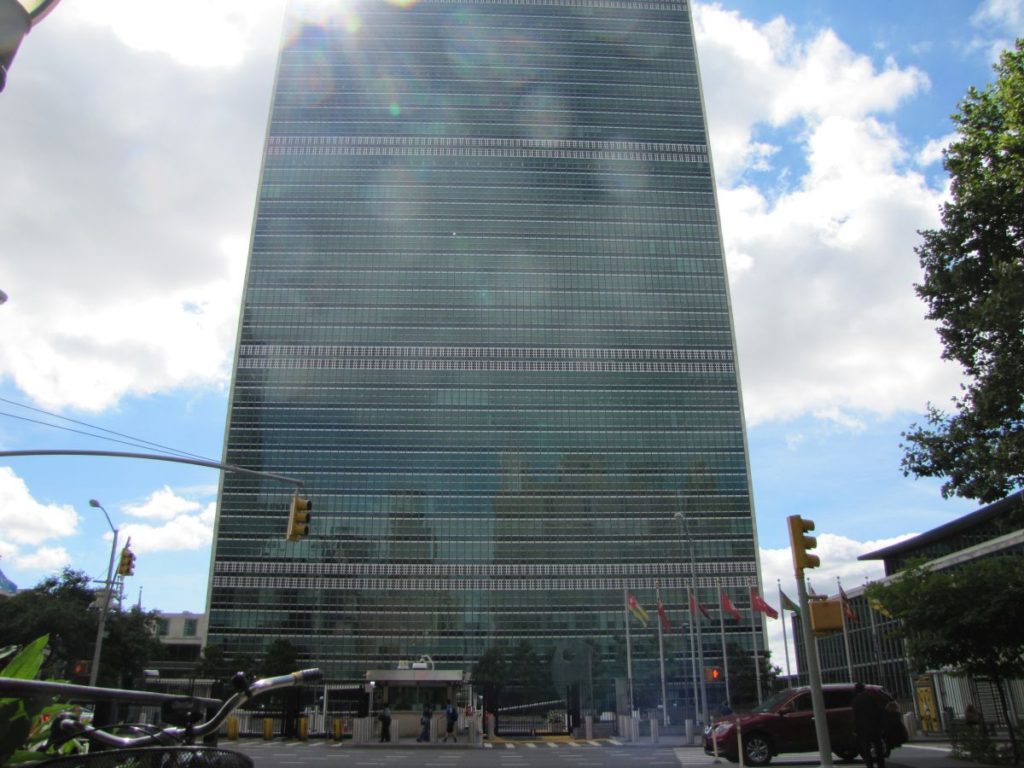 For at komme ind i FN bygningen, skal du først forbi et UN Security Check. Det sker i en bygning overfor.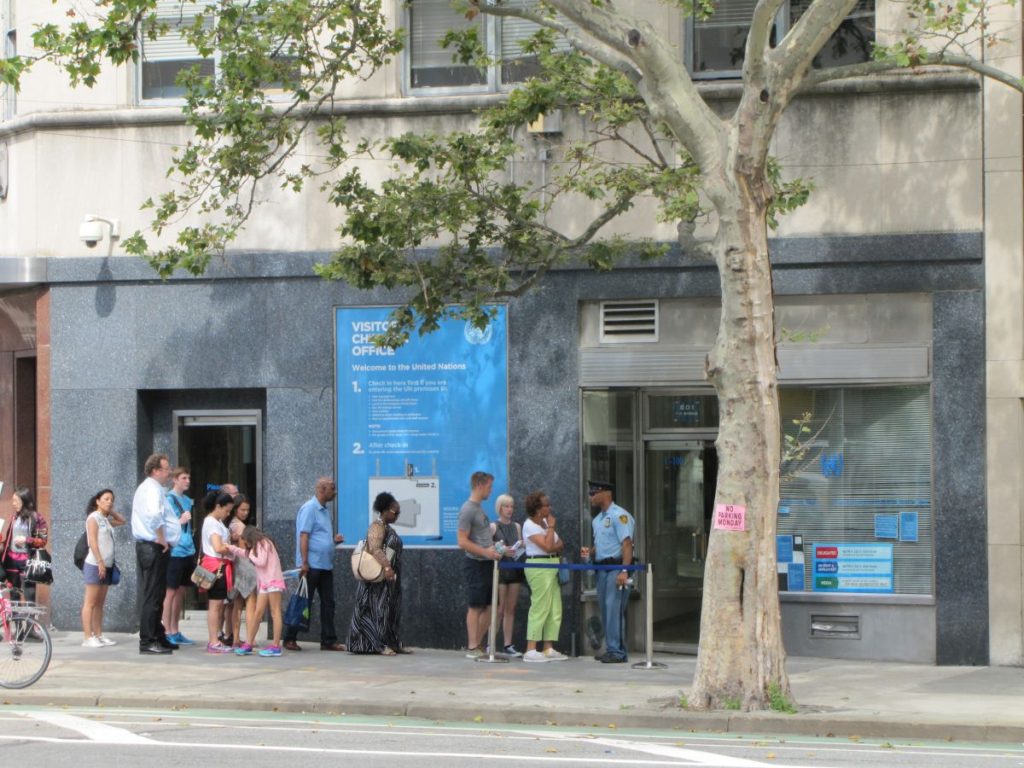 Her kontrollerer de dit pas og du fotograferes. (Er du med en gruppe, udpeges en som "leder" og kun vedkommende kontrolleres). Du får så et mærkat med navn og billede som skal sættes på tøjet. Derefter kan du krydse gaden.
Efter et sikkerhedscheck, som du kender fra lufthavnen, kan du endelig træde ind i FN bygningen. Indenfor finder du blandt andet en række udstillinger, spisesteder, gift-shop.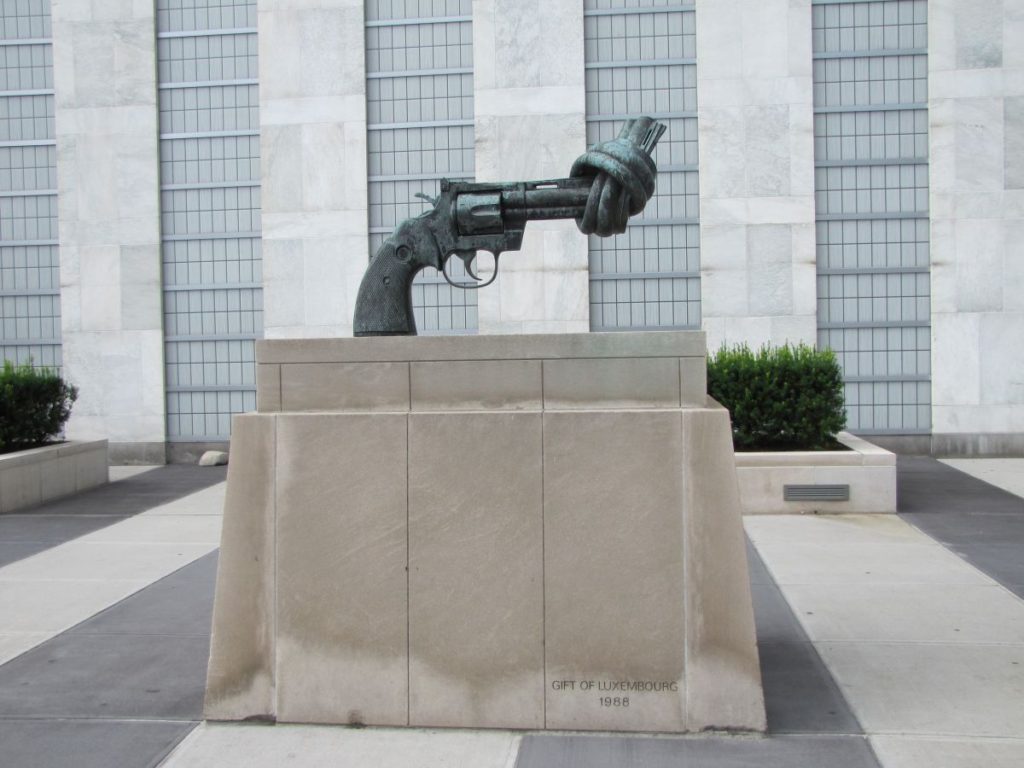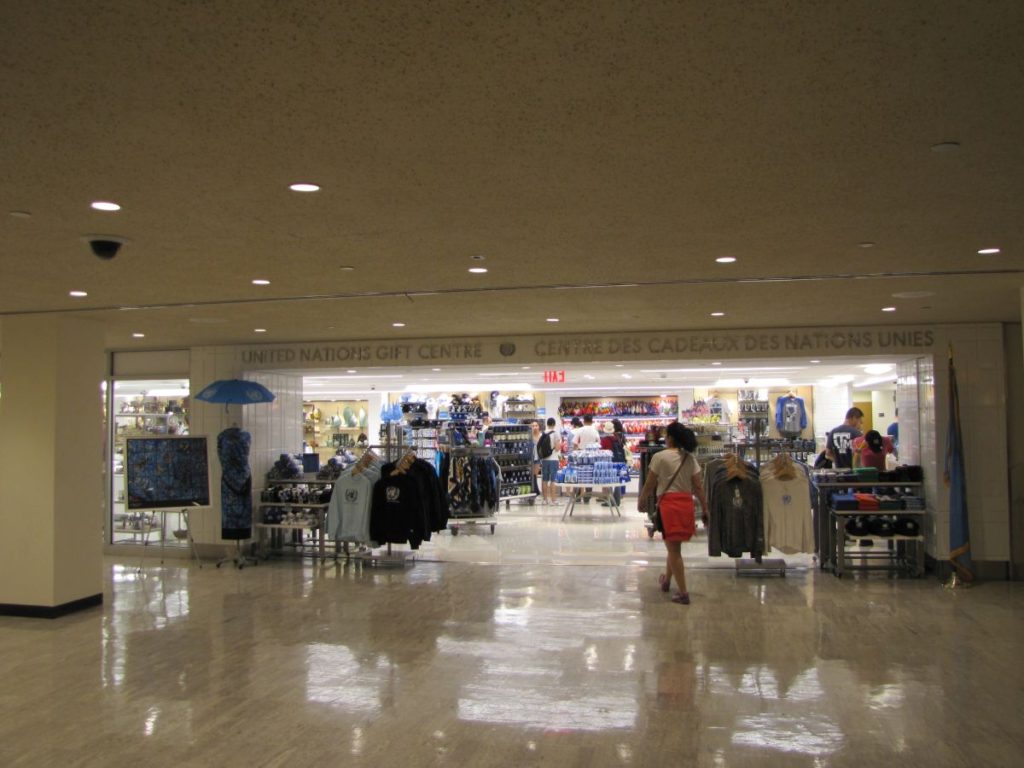 Har du booket en guidet tur, skal du huske at gå forbi "Guided Tours Ticket Desk".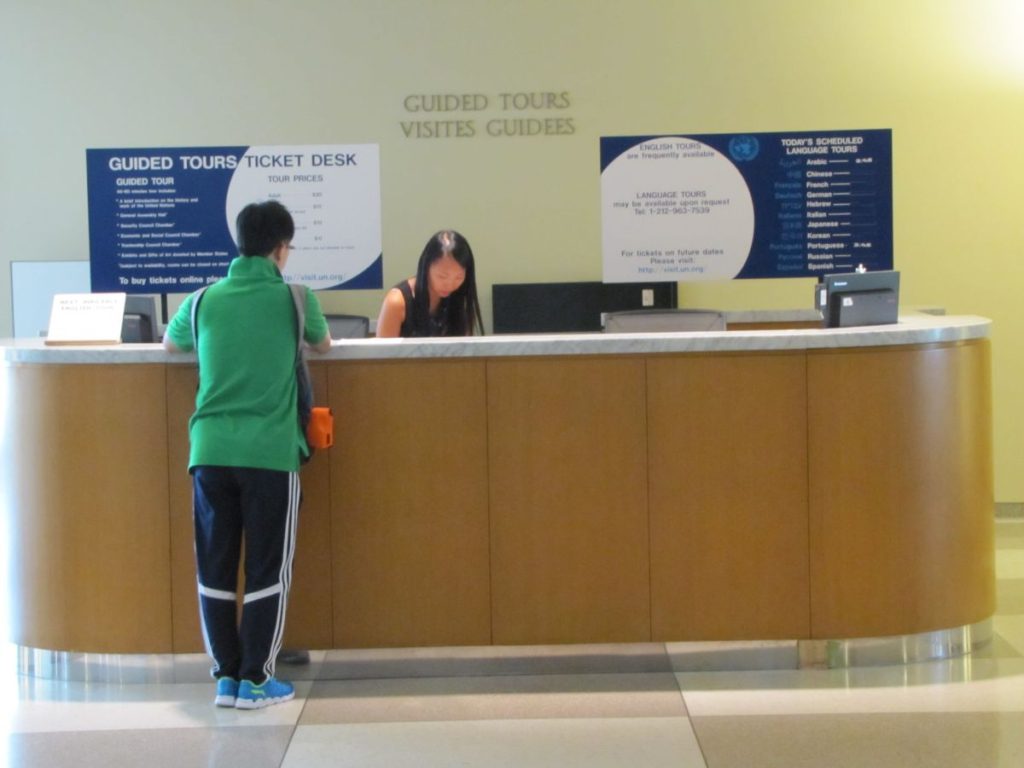 Her registrerer de din ankomst og tildeler dig et farvet mærkat til at klistre på trøjen. Når turene starter vil de løbende kalde på folk med en bestemt farve mærkat.
The Security Council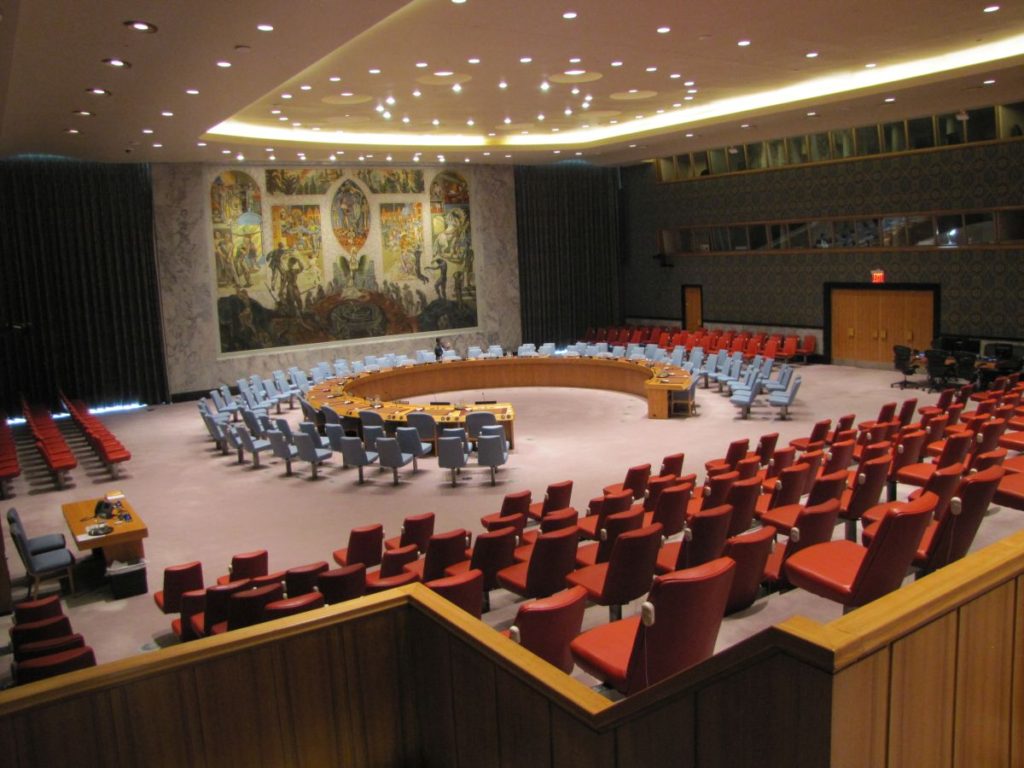 Mens vi besøgte The Security Council kiggede Mogens Lykketoft forbi med sin egen lille gruppe, og da vi var flere danskere tilstede blev der råbt "Hej Mogens", og han kvitterede med en hilsen.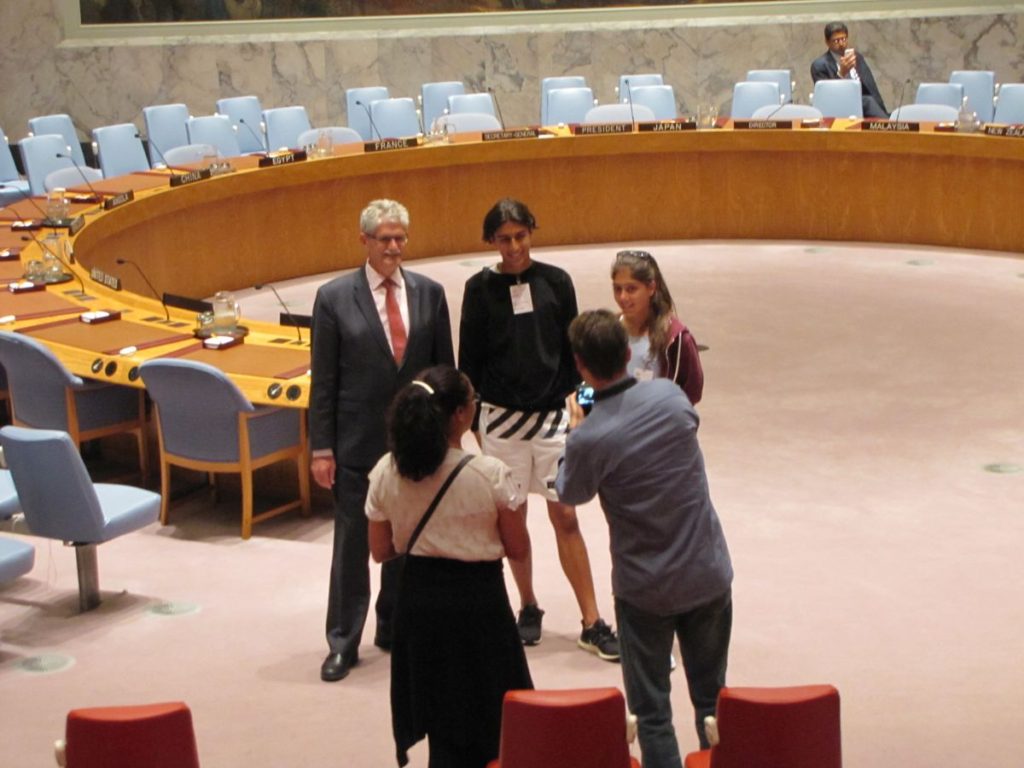 Economic and Social Council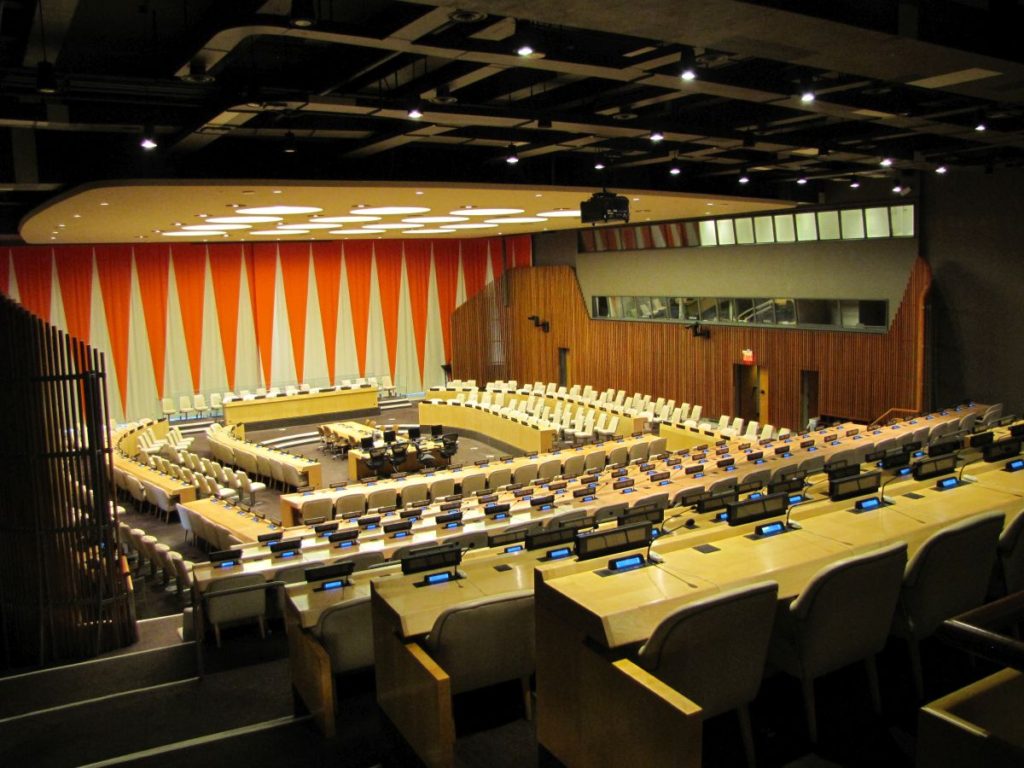 General Assembly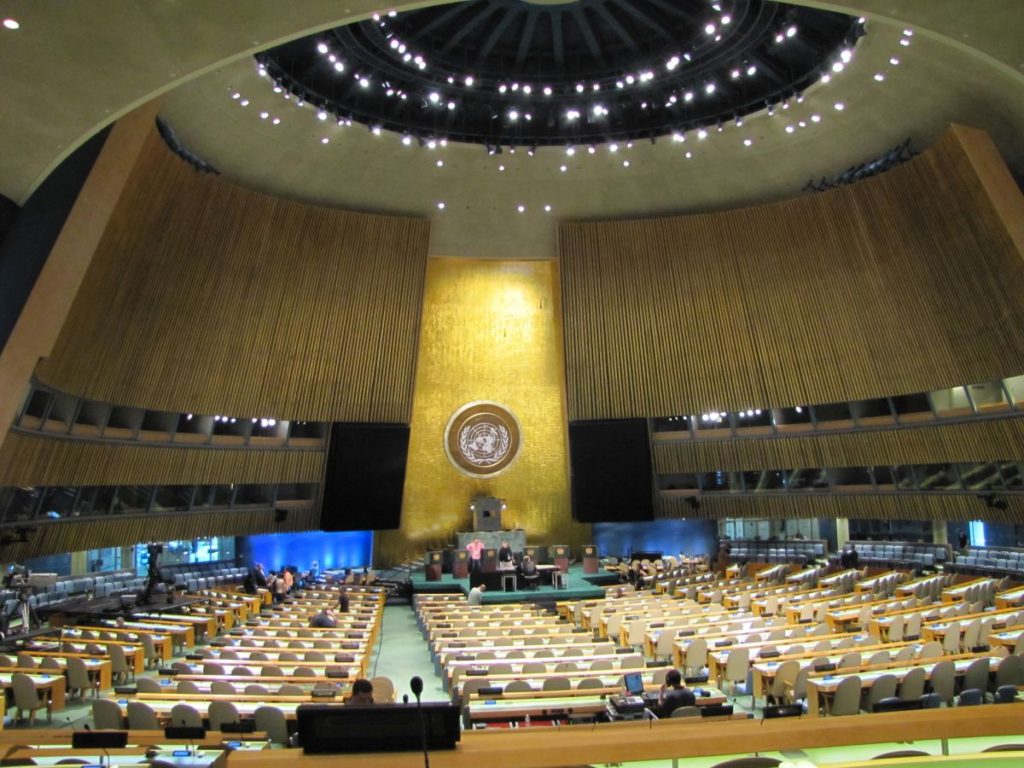 Efter FN gik turen ned til vandet på den modsatte side af Manhatten for at besøge Hangarskibet Intrepid, som i dag fungerer som museum. Undervejs passerede vi forbi Grand Central Station, og vi kiggede lige ind for at se Meyers store satsning "Great Northern Food Hall".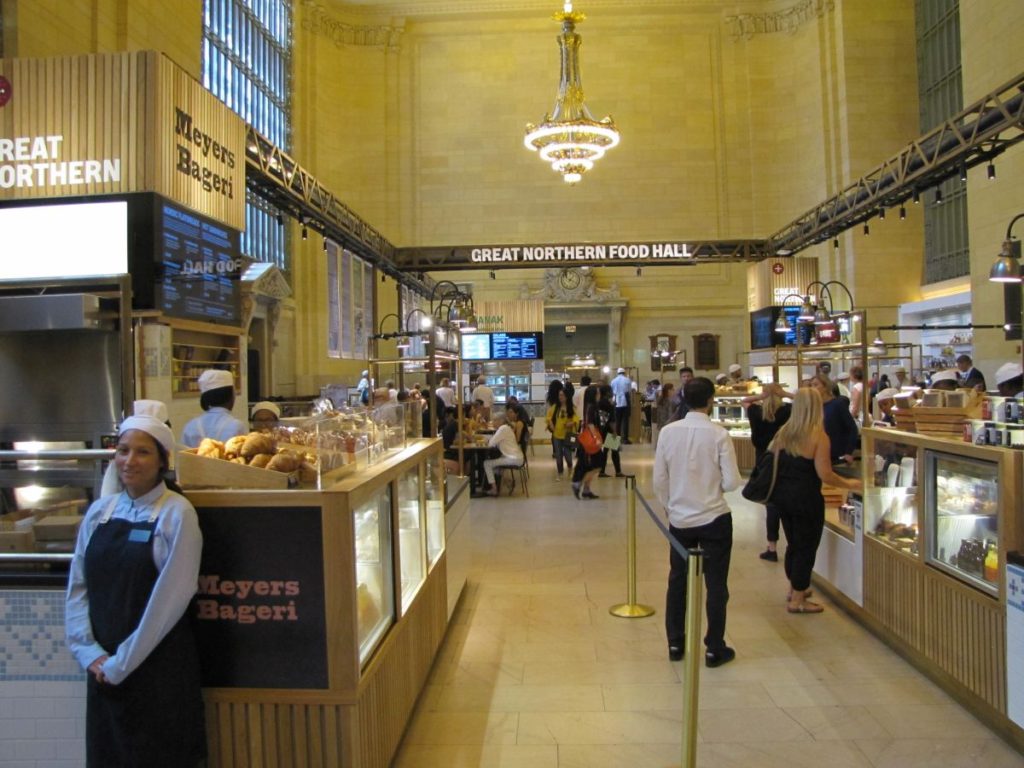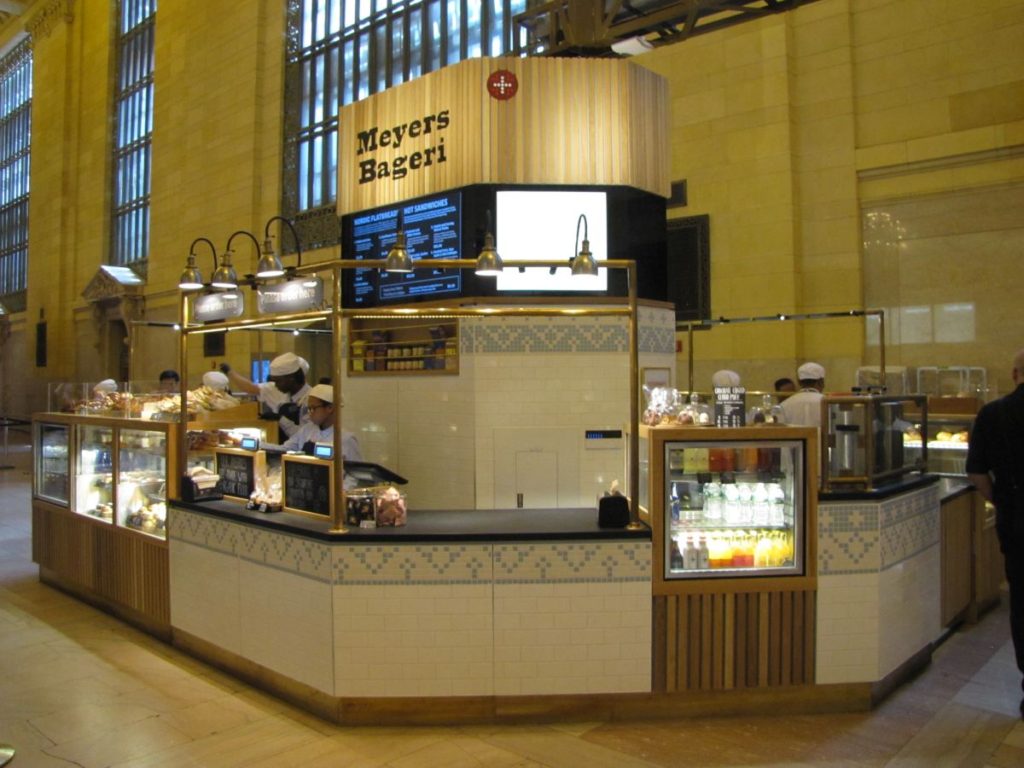 Det så ud til at være velbesøgt, men prisniveauet er ret højt.
Efter et kort kig var det igen tid til lidt shopping hos fotoforretningen B & H Photo – verdens største fotoforretning.
Efter besøget ved B & H Photo delte vi op i 2 grupper. Pigerne shoppede videre i byen mens drengene besøgte hangarskibet Intrepid – The Intrepid Sea, Air & Space Museum.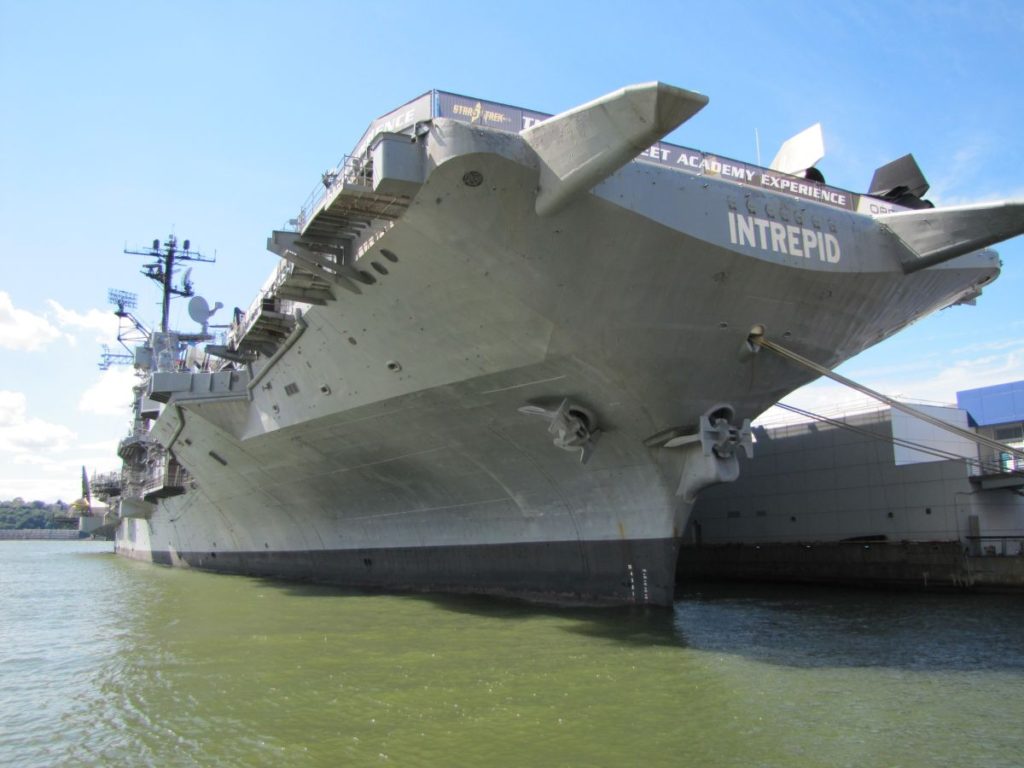 Hangarskibet Intrepid var blandt andet aktiv under 2. verdenskrig (Søsat i 1943) og blev udfaset i 1974.
I dag fungerer det som et museum, som udover hangarskibet inkluderer en række fly som SR-71 Blackbird og en Concorde samt ubåden Growler, som var den første ubåd som kunne affyre atommissiler. Ubåden var i tjeneste under den kolde krig, men nåede kun at være i aktiv tjeneste i 6 år (1958-1964), inden den blev overhalet af nyere og bedre ubåde.
Jeg har tidligere besøgt Hangarskibet (2011), og formålet var denne gang primært at se deres nye udstilling af rumfærgen "Enterprise".
Billedegalleri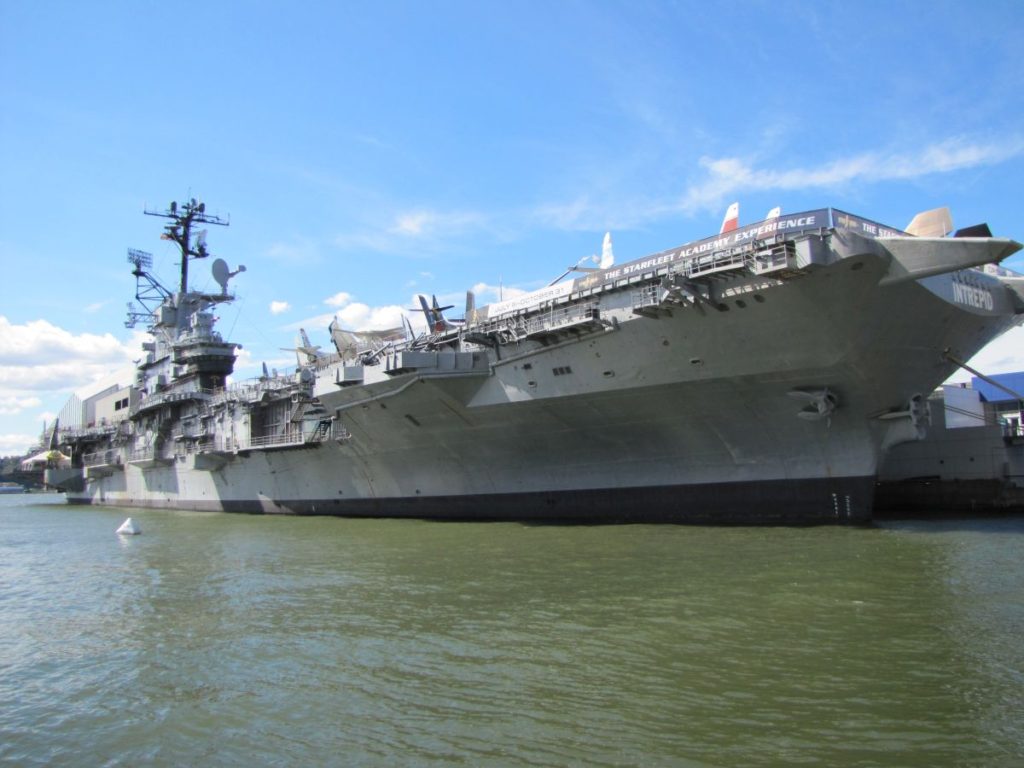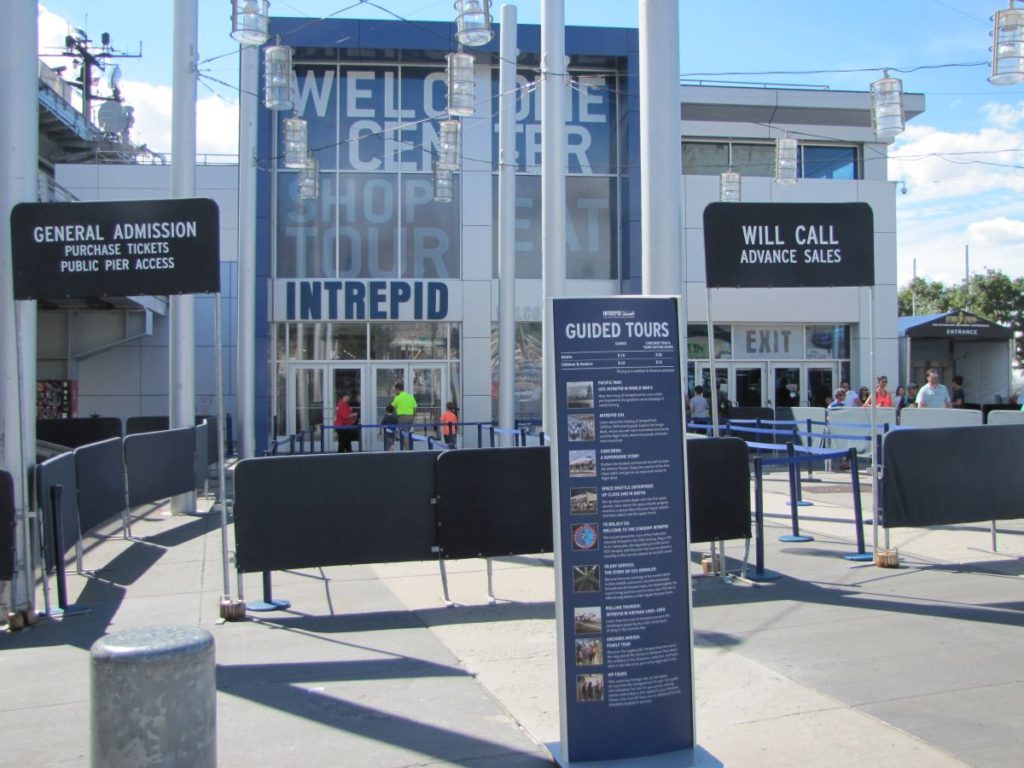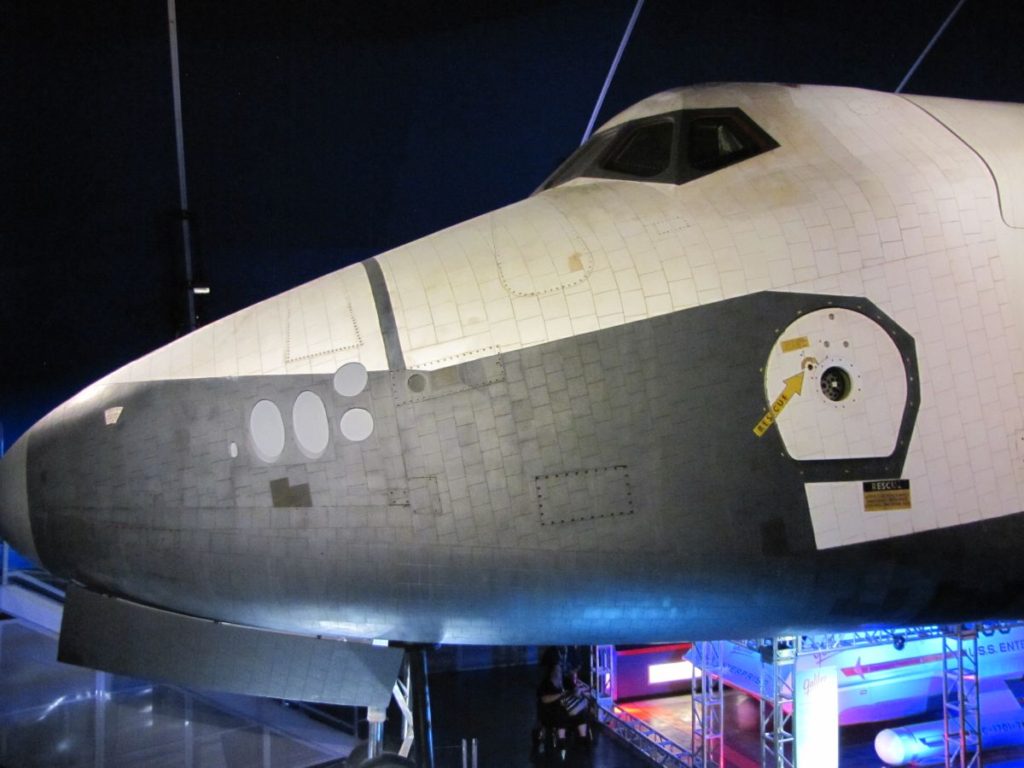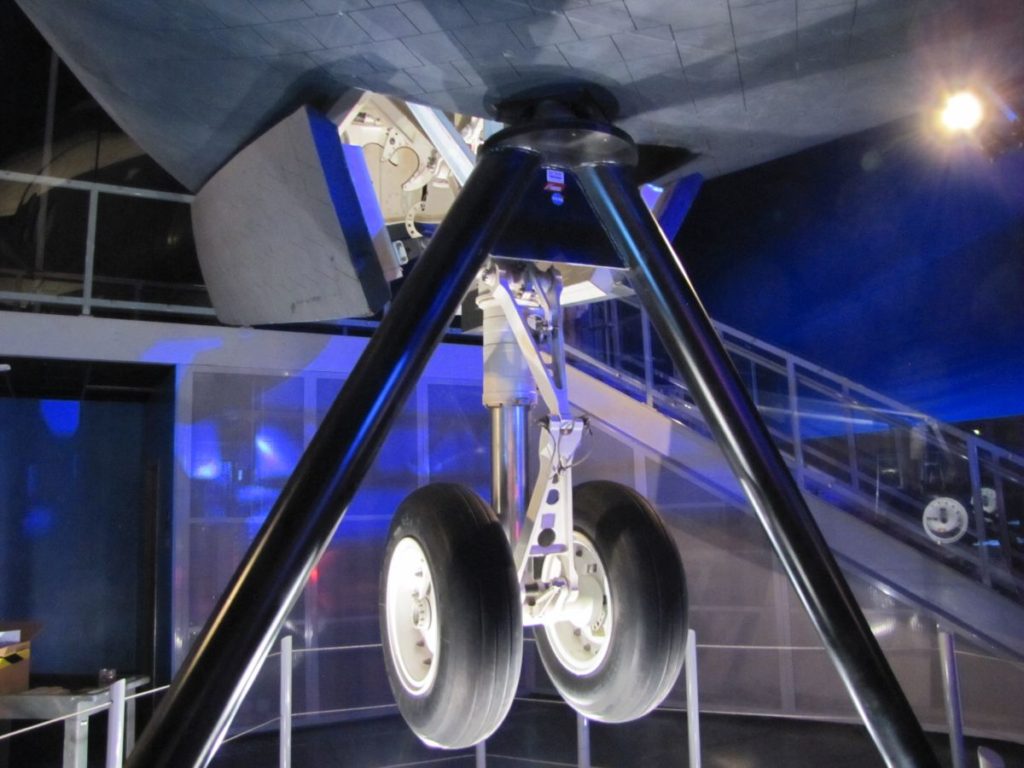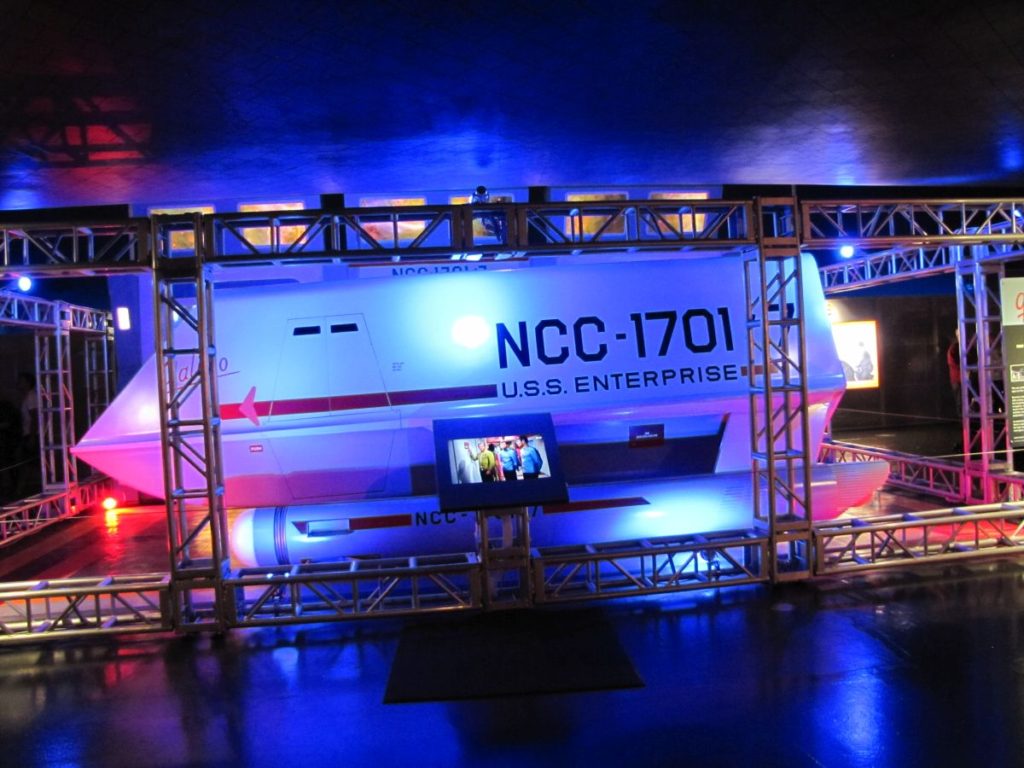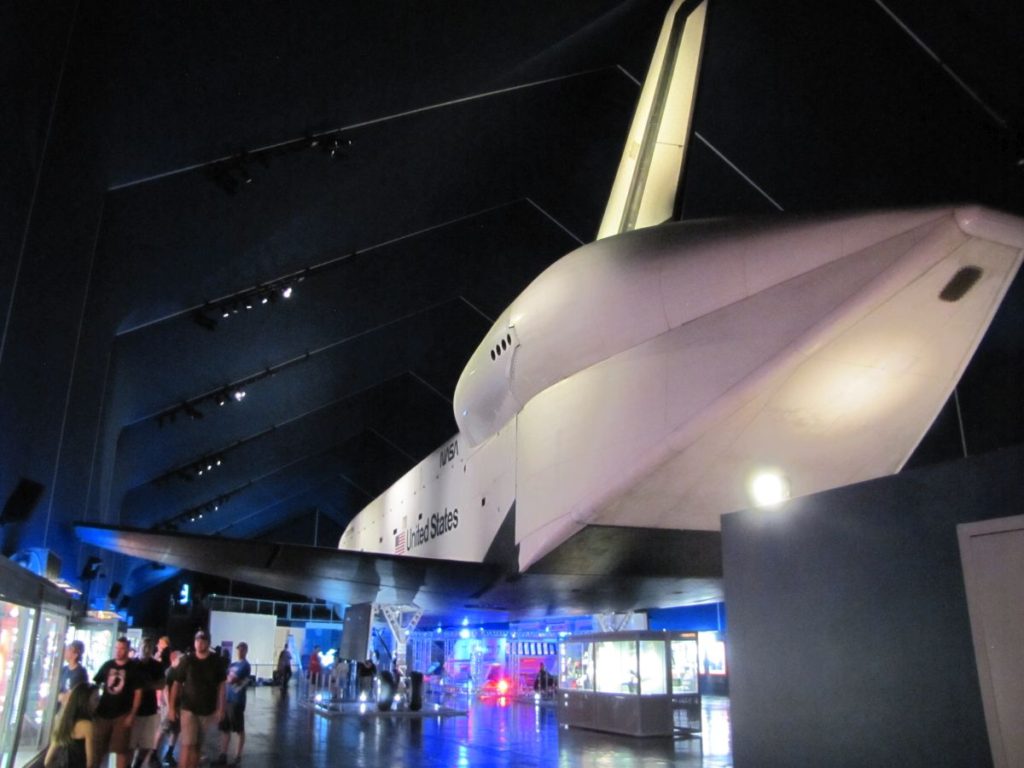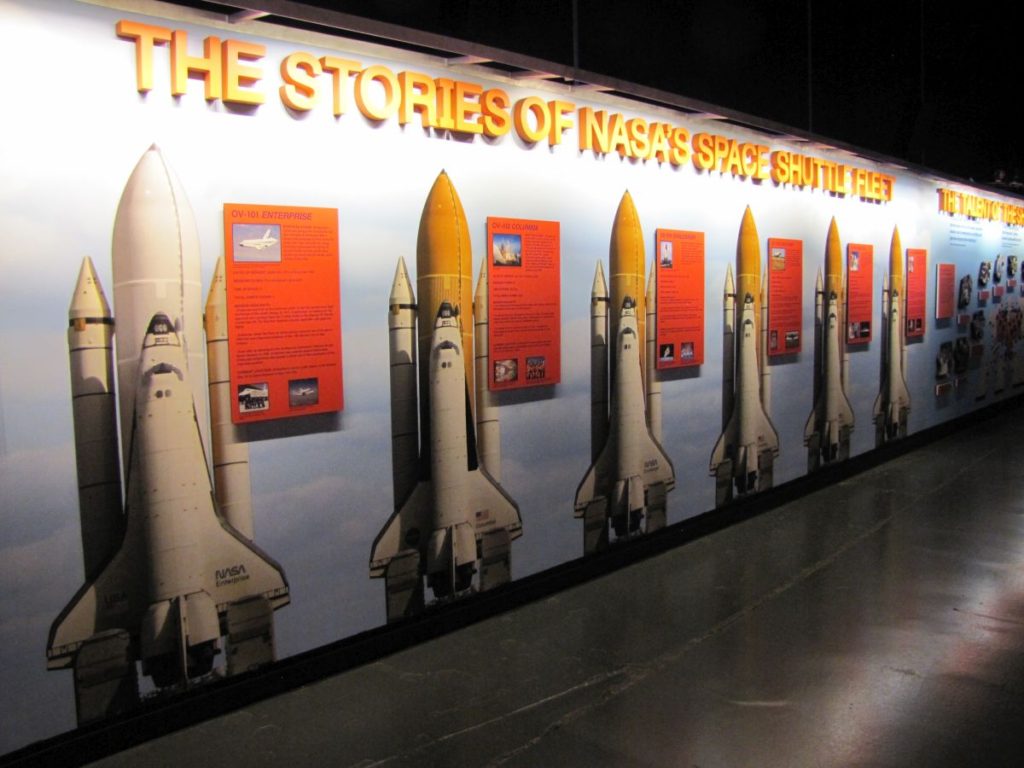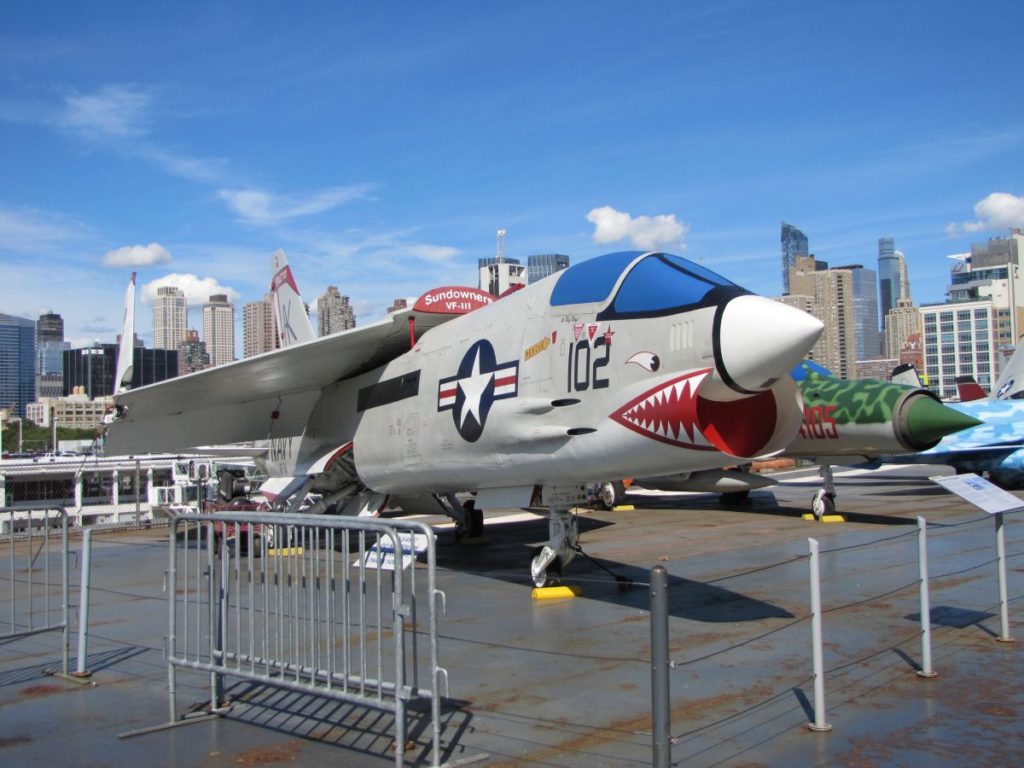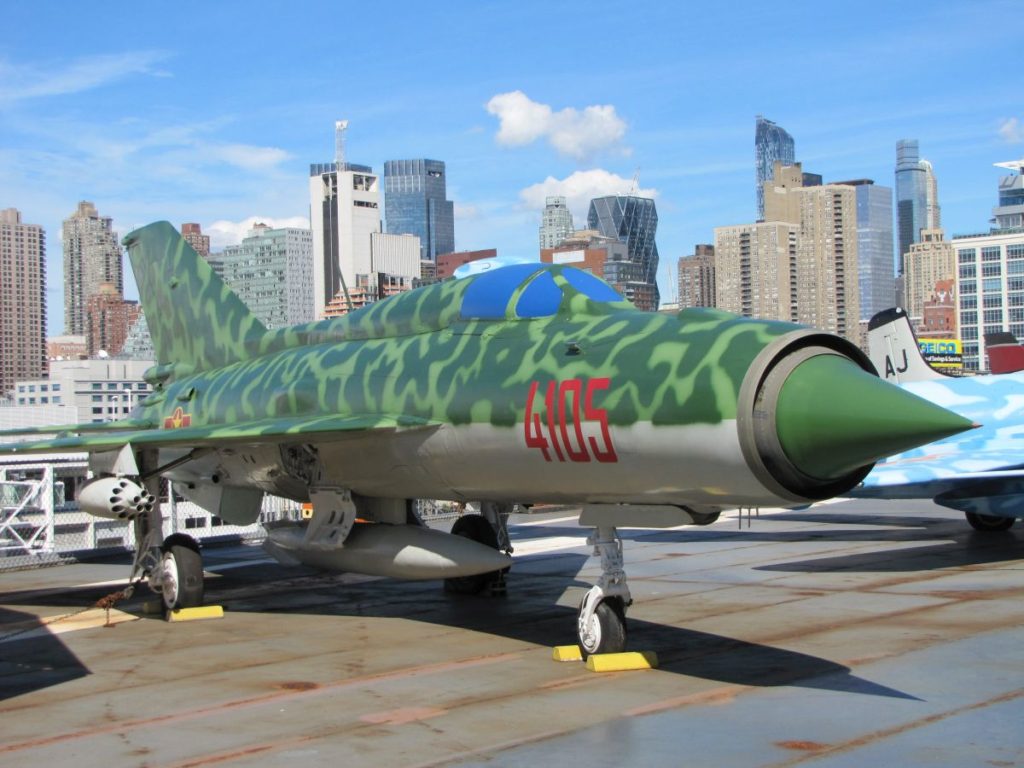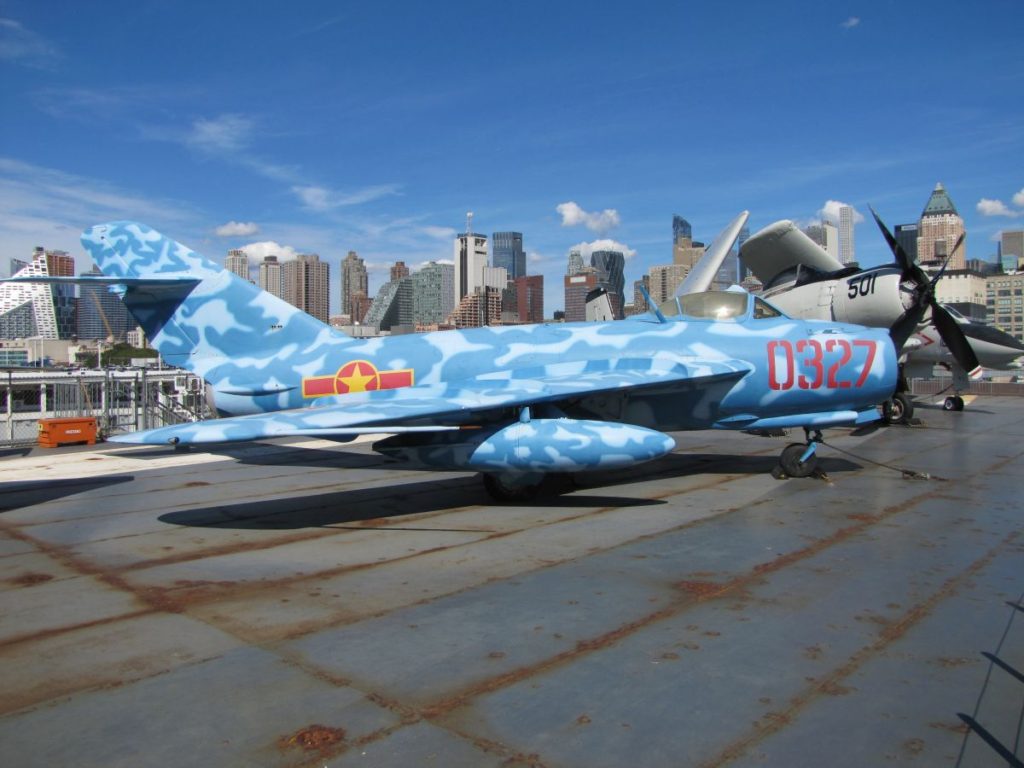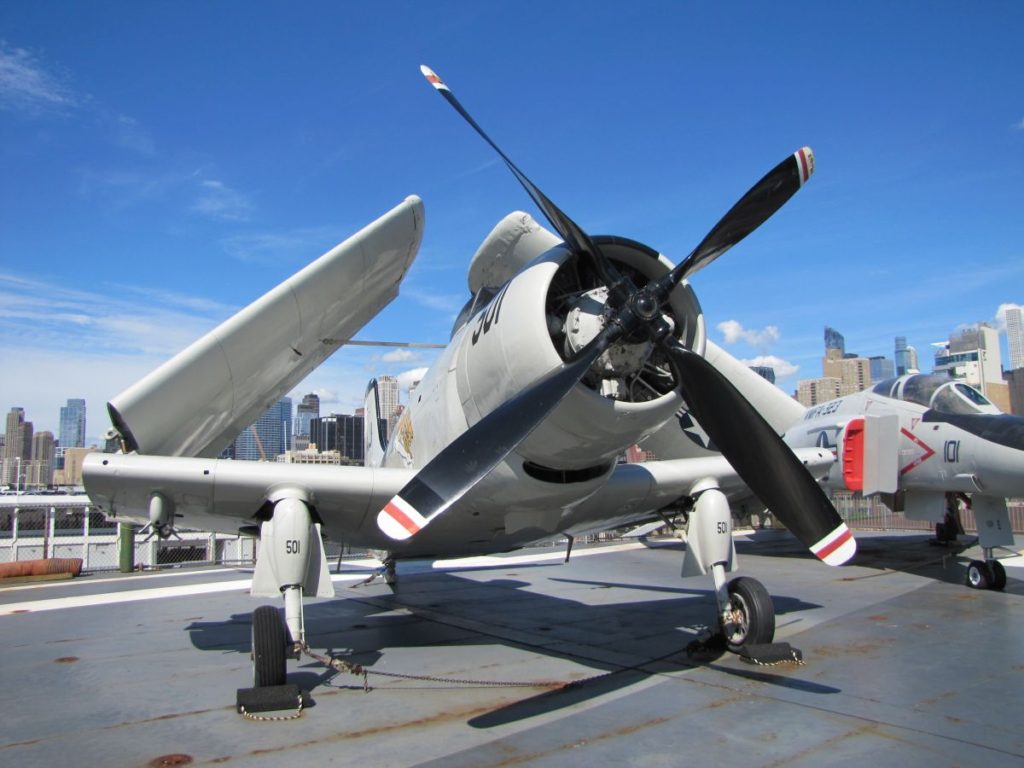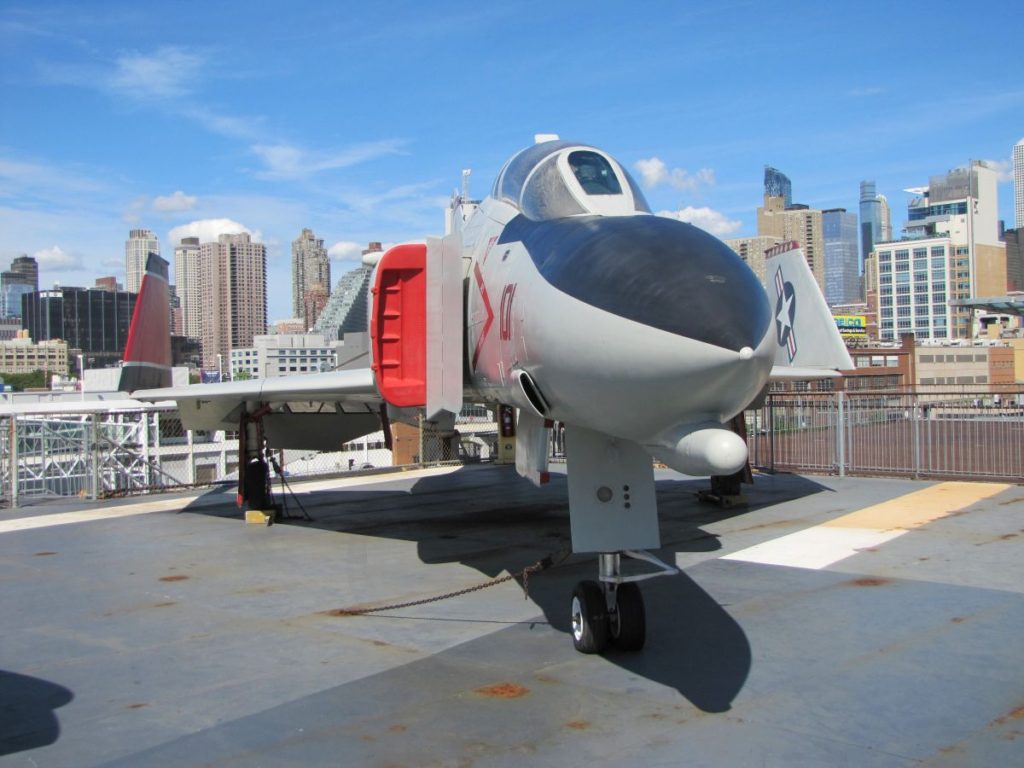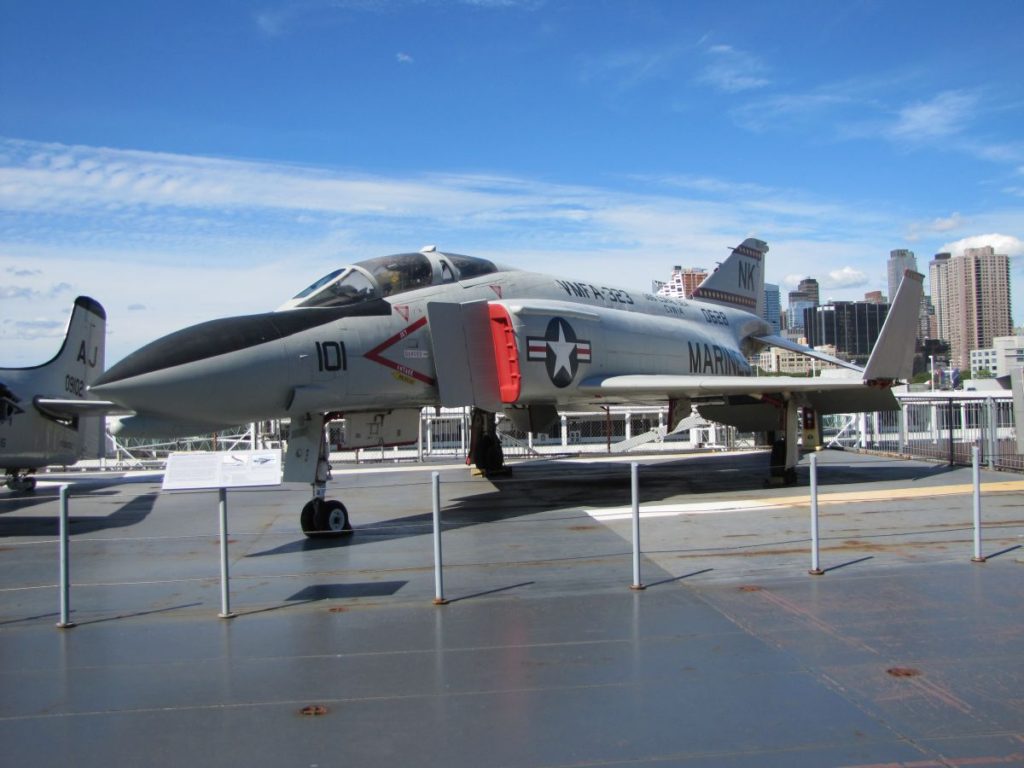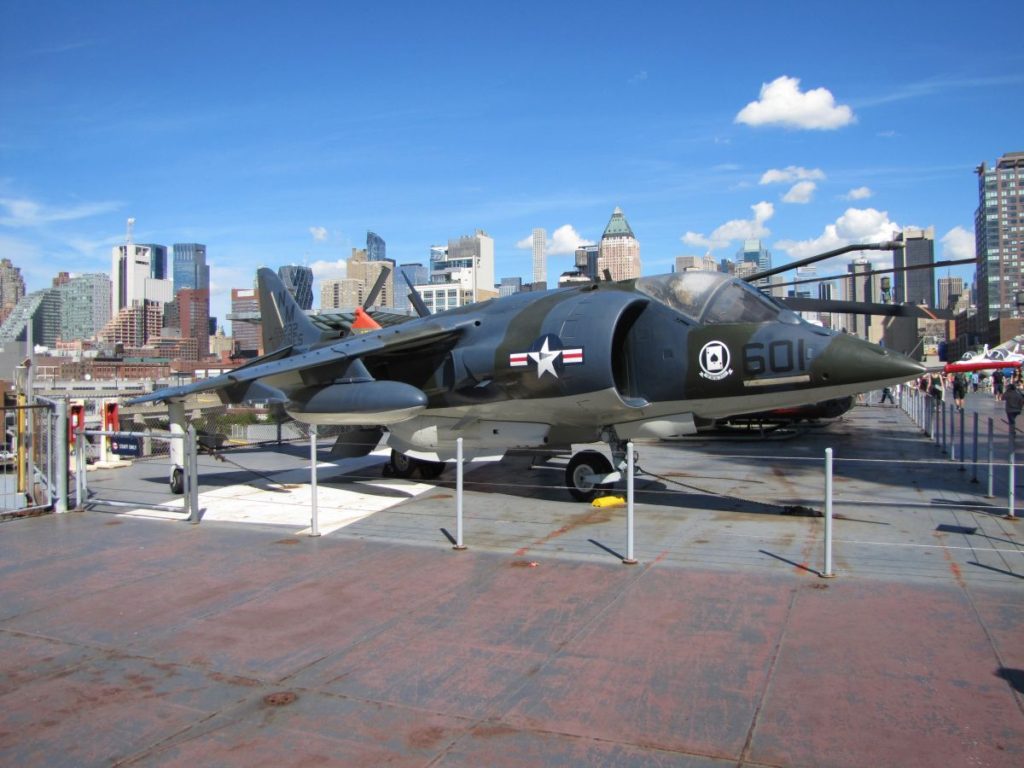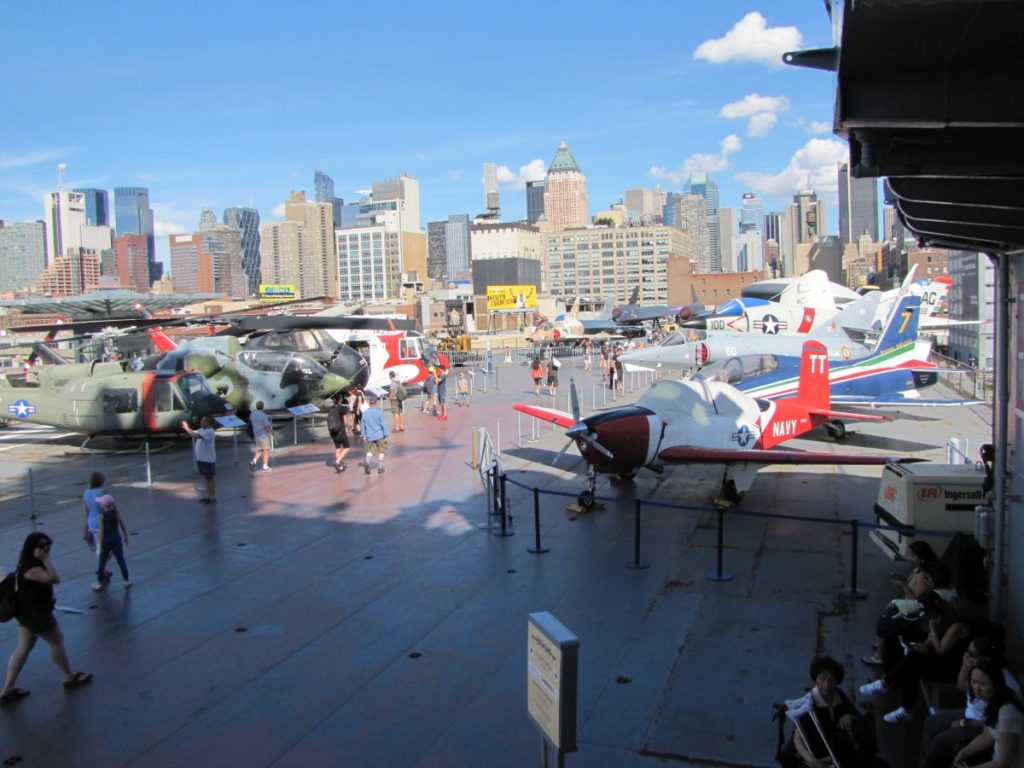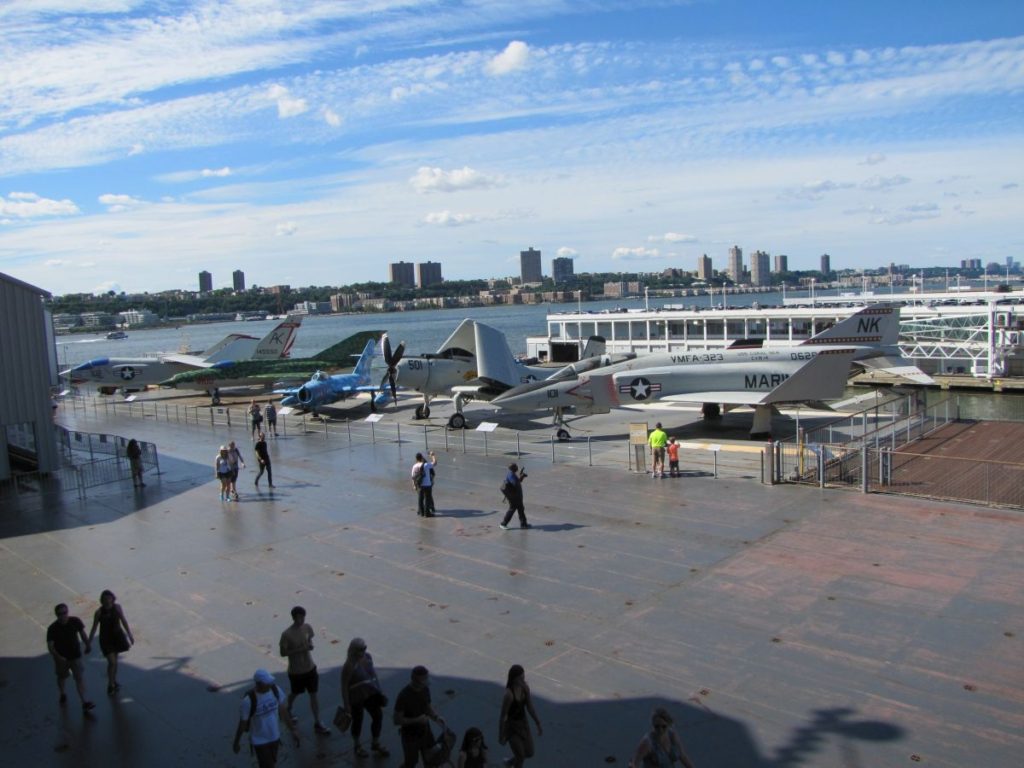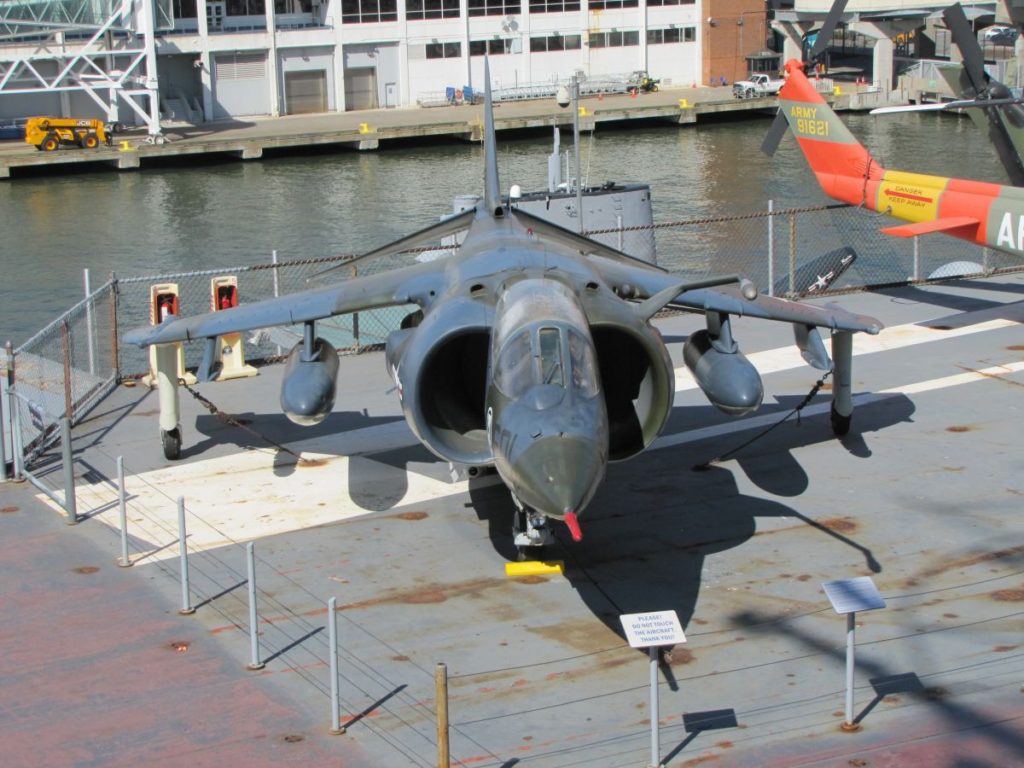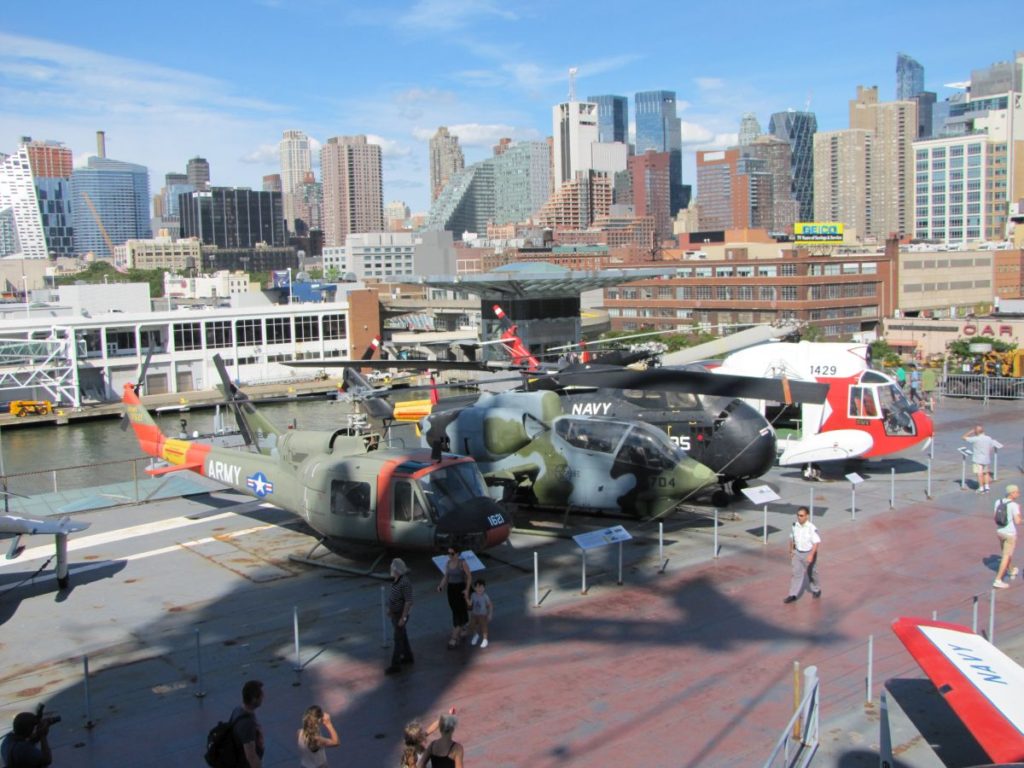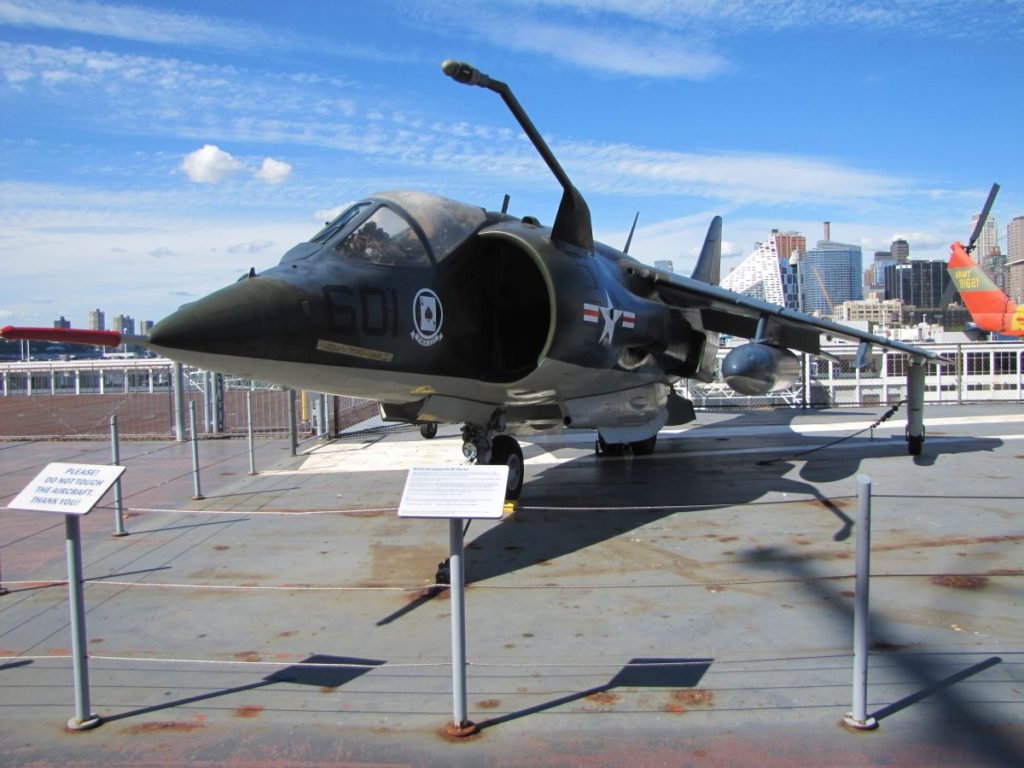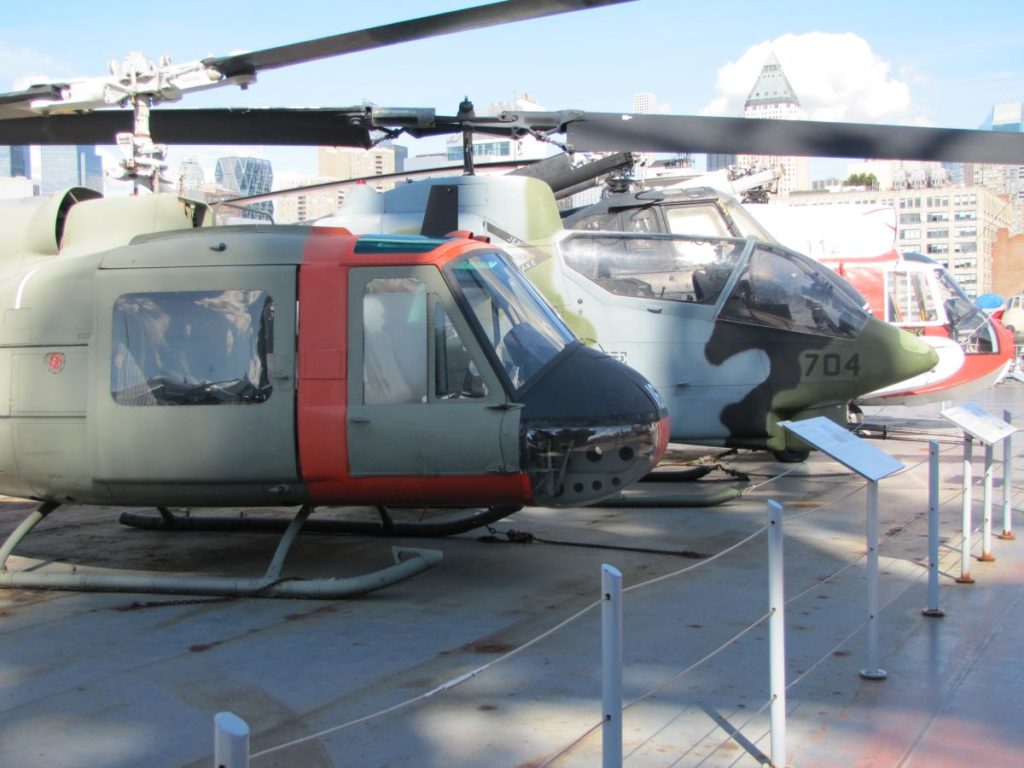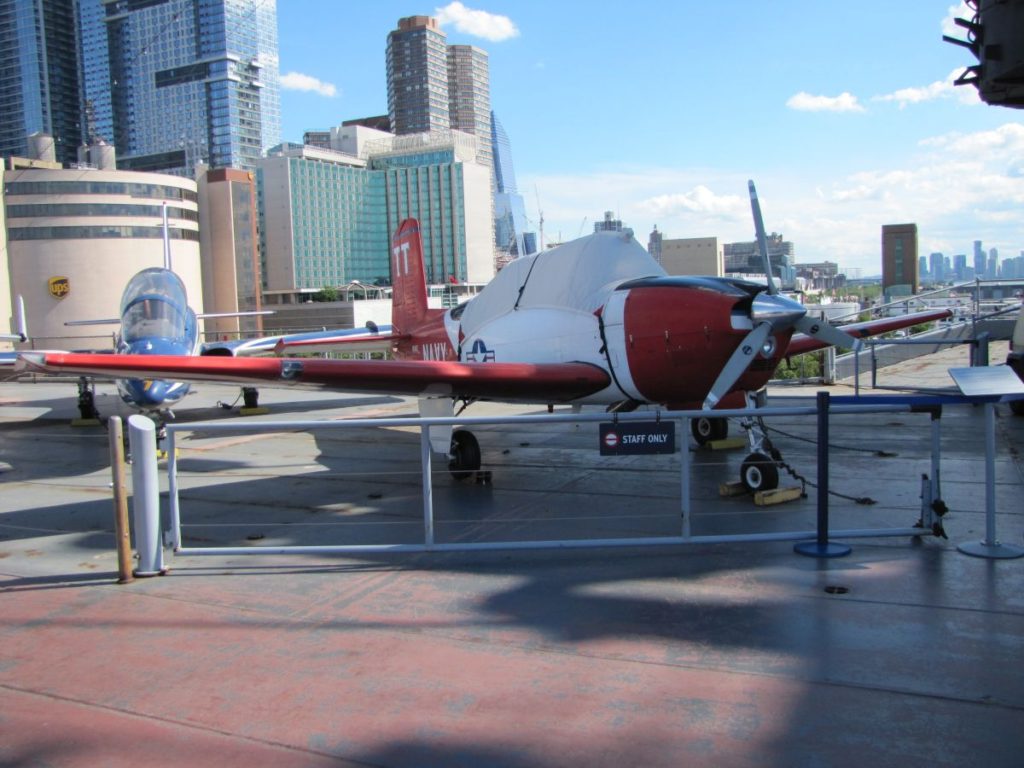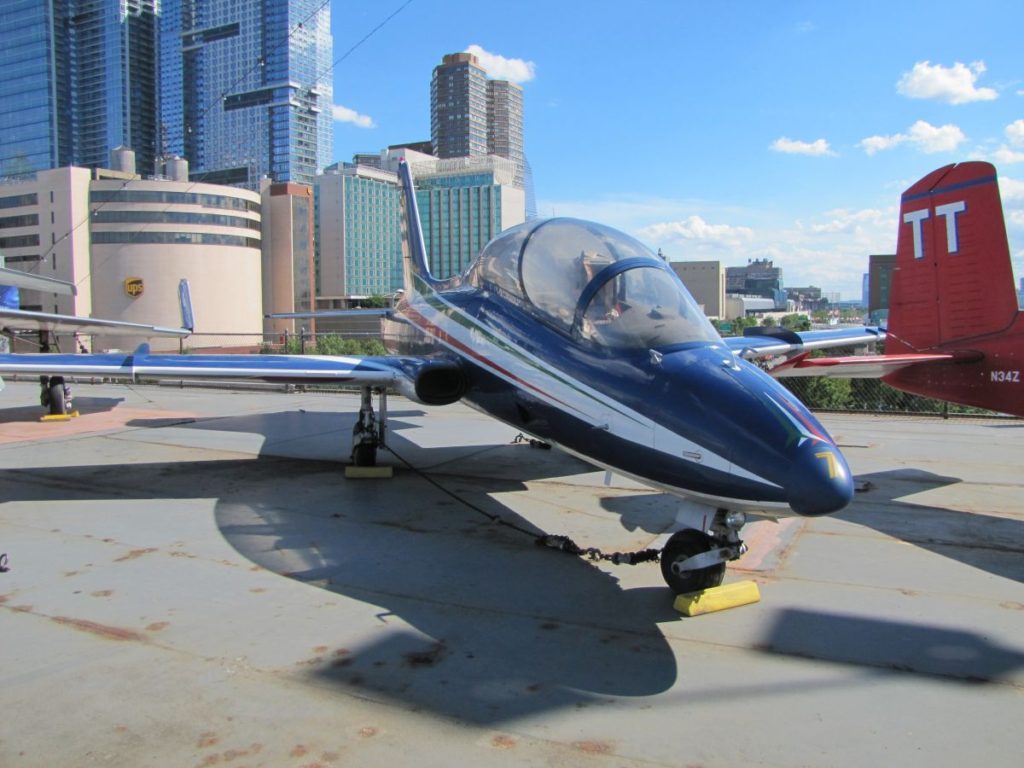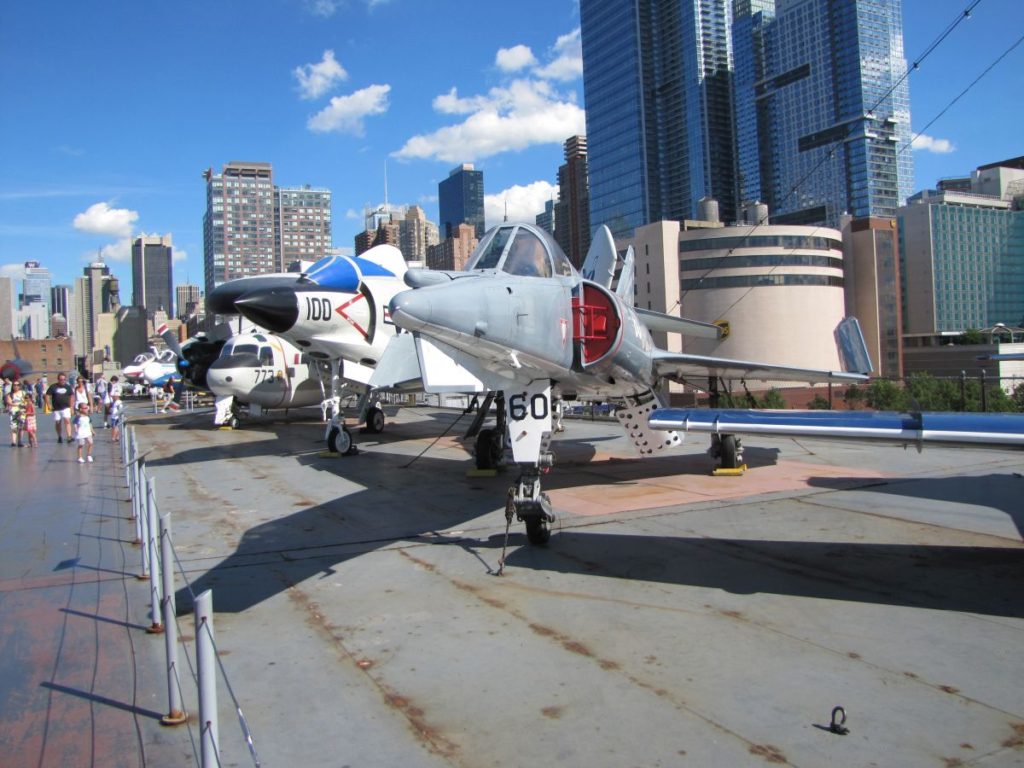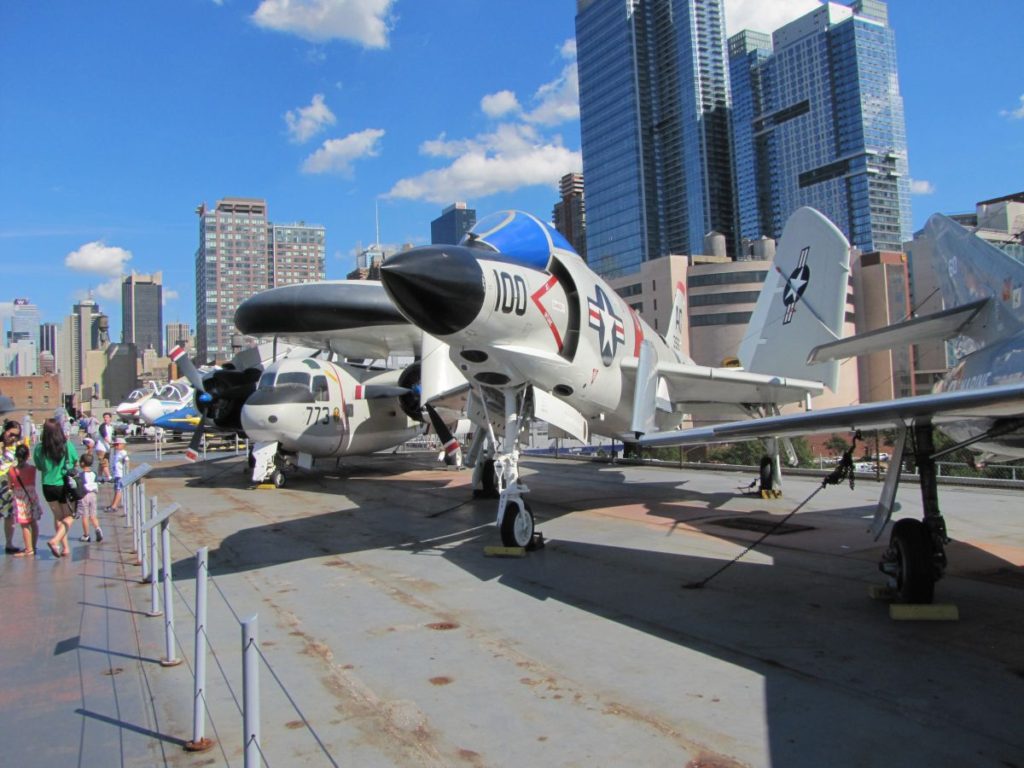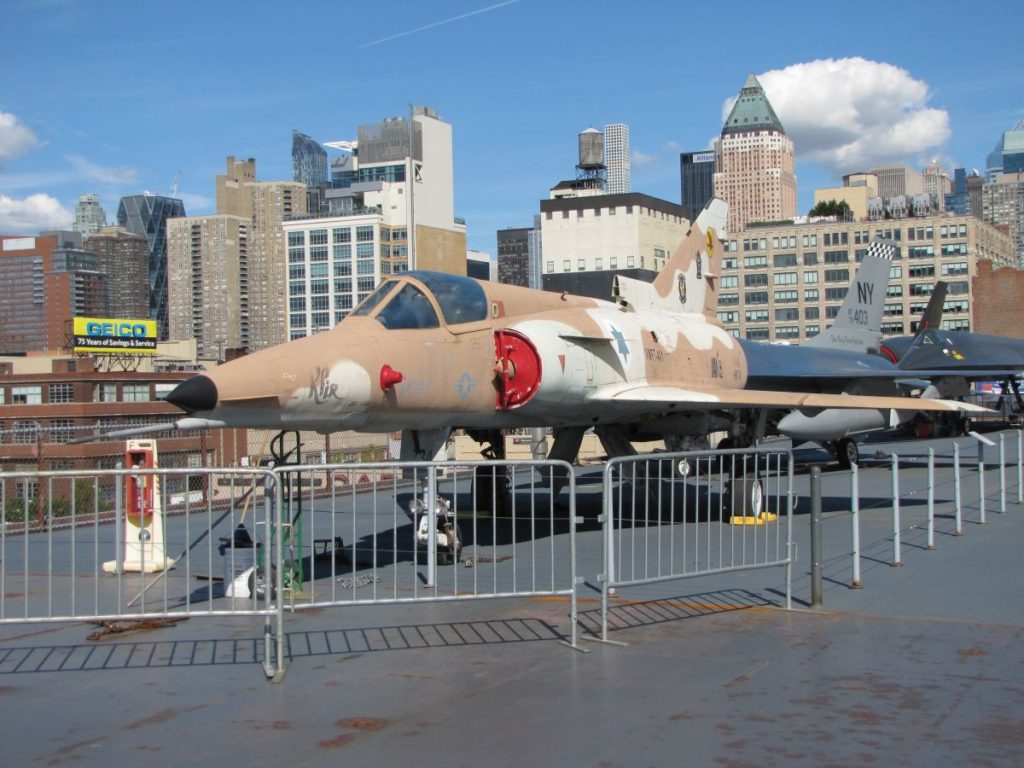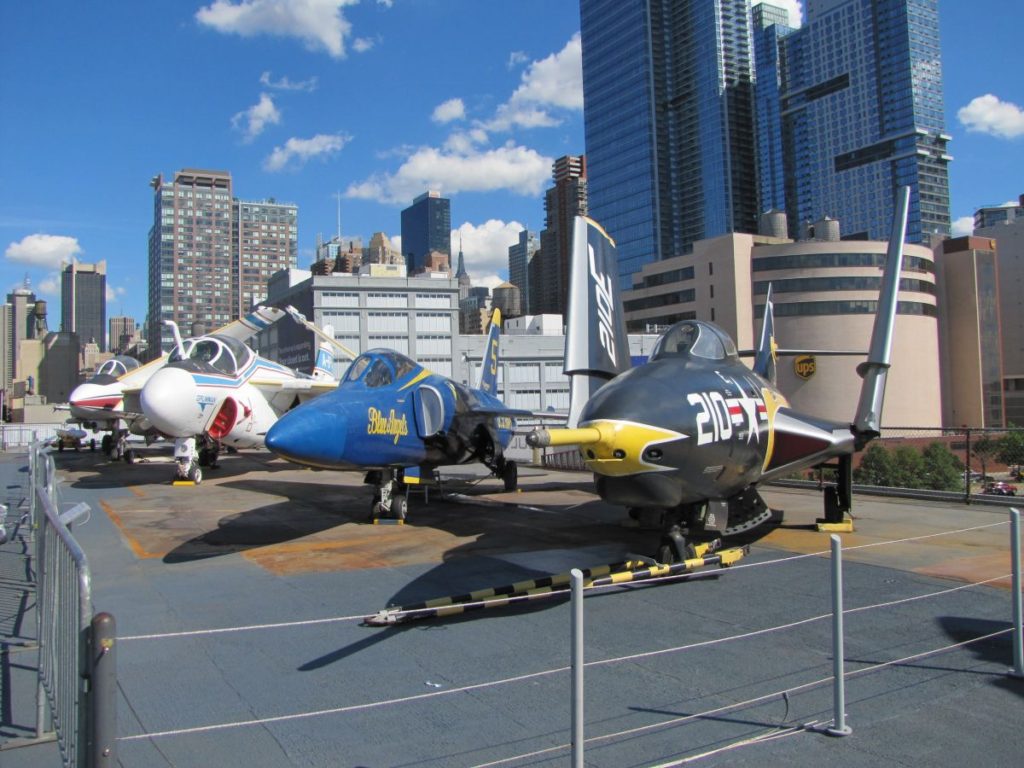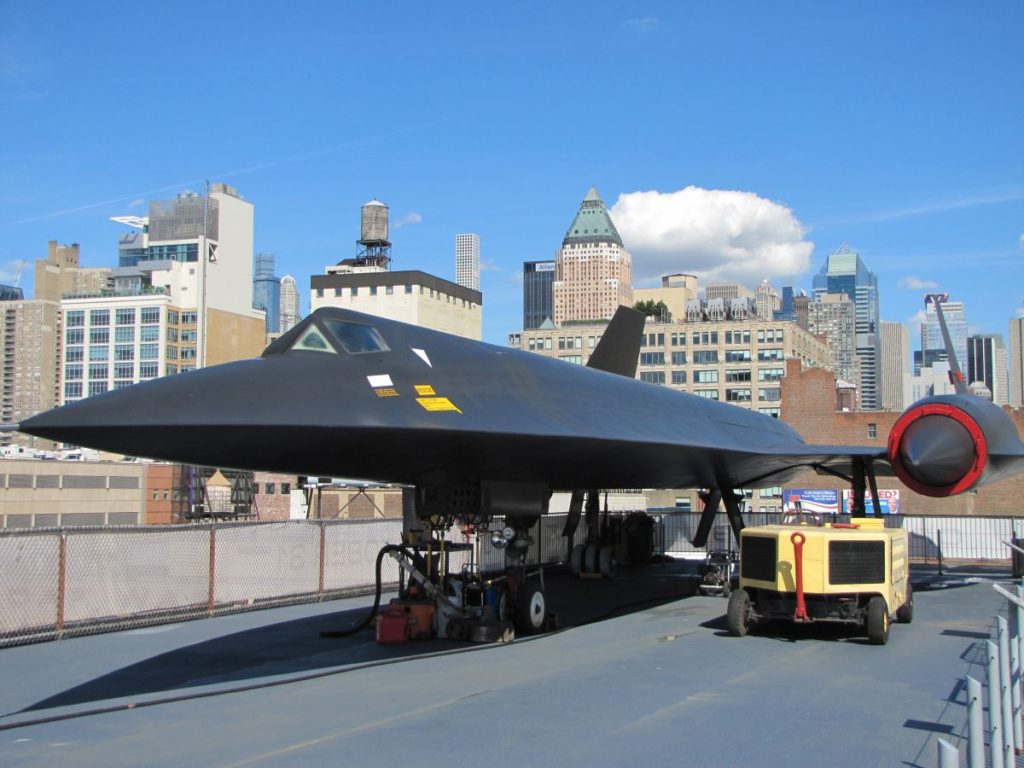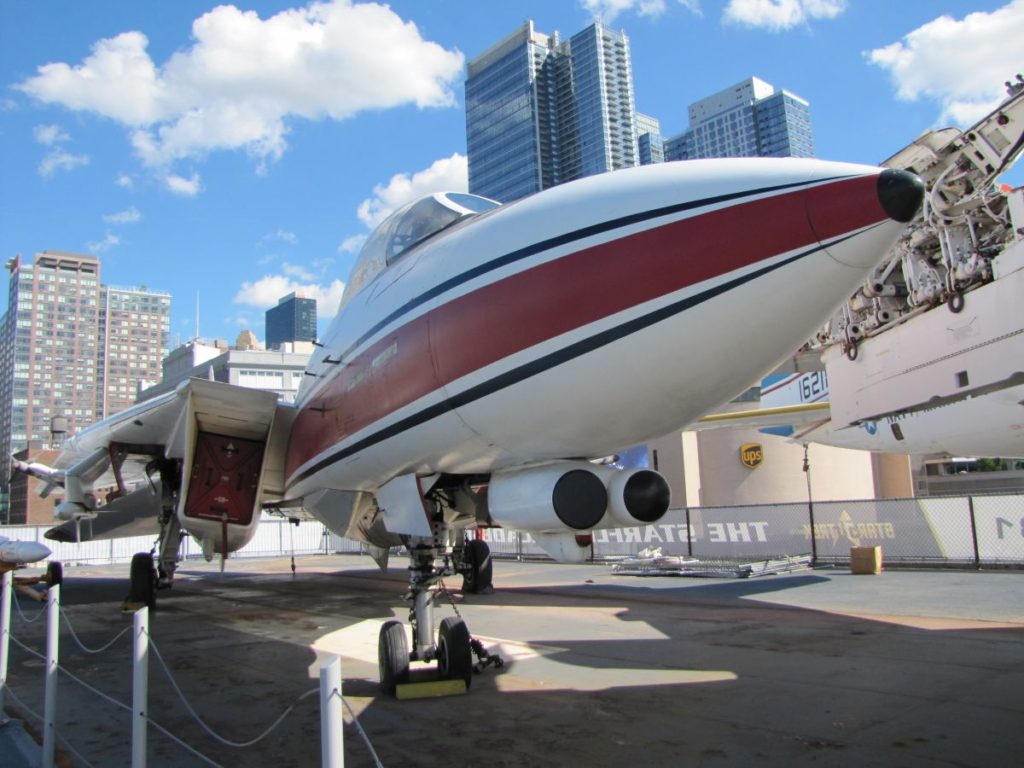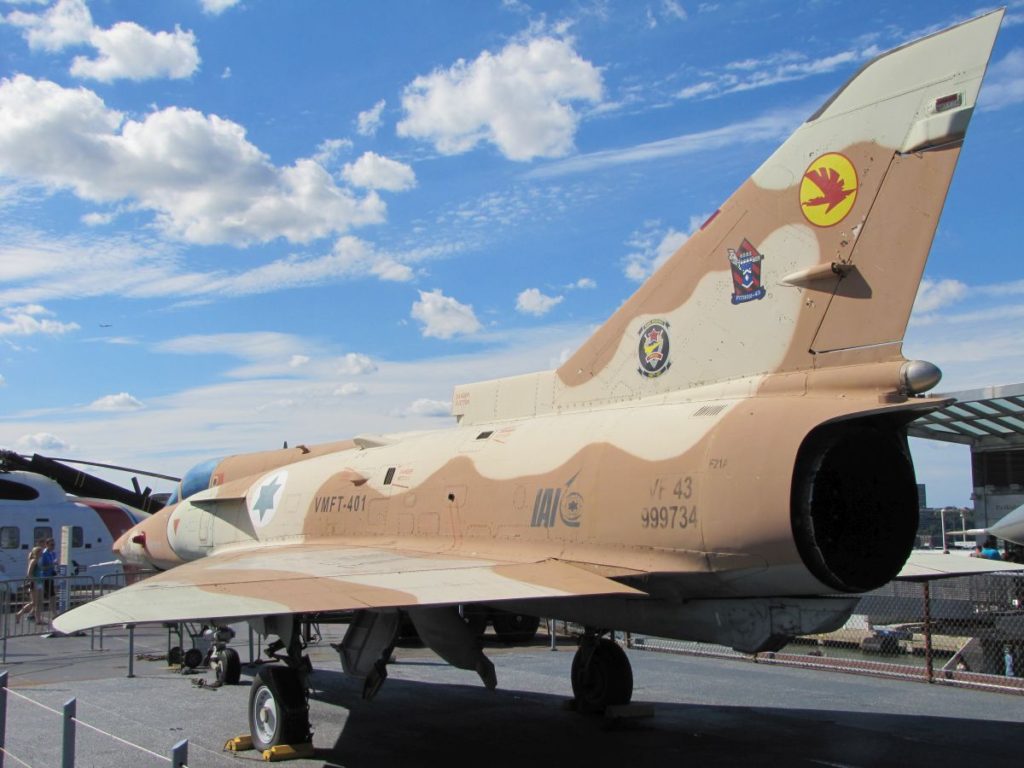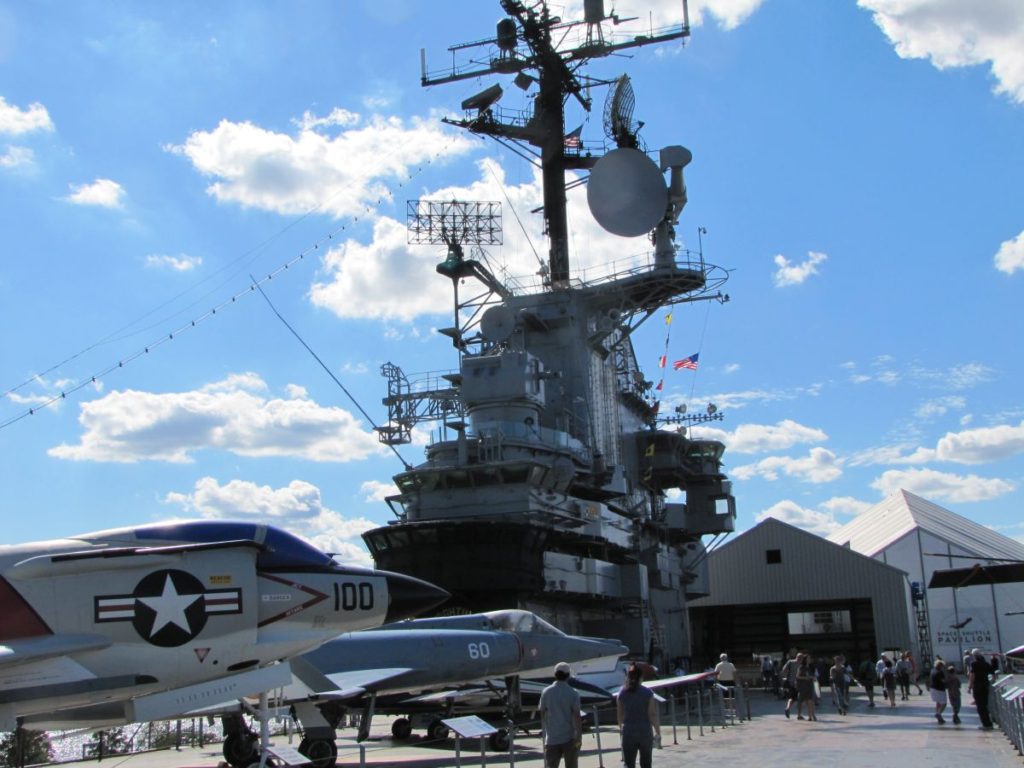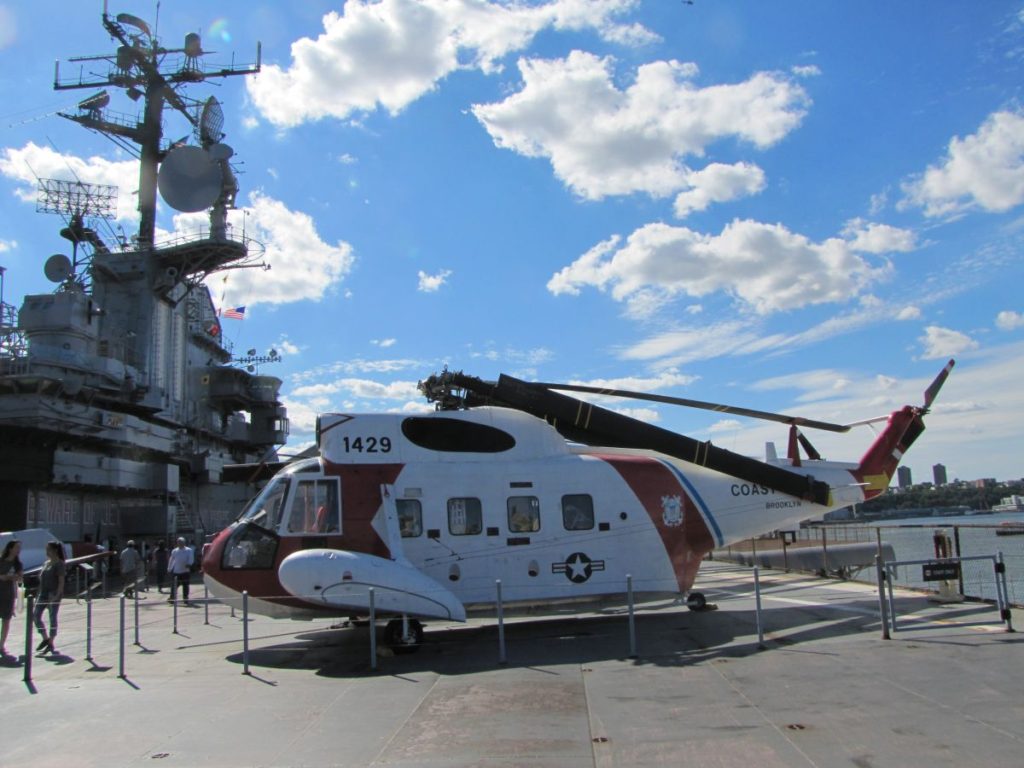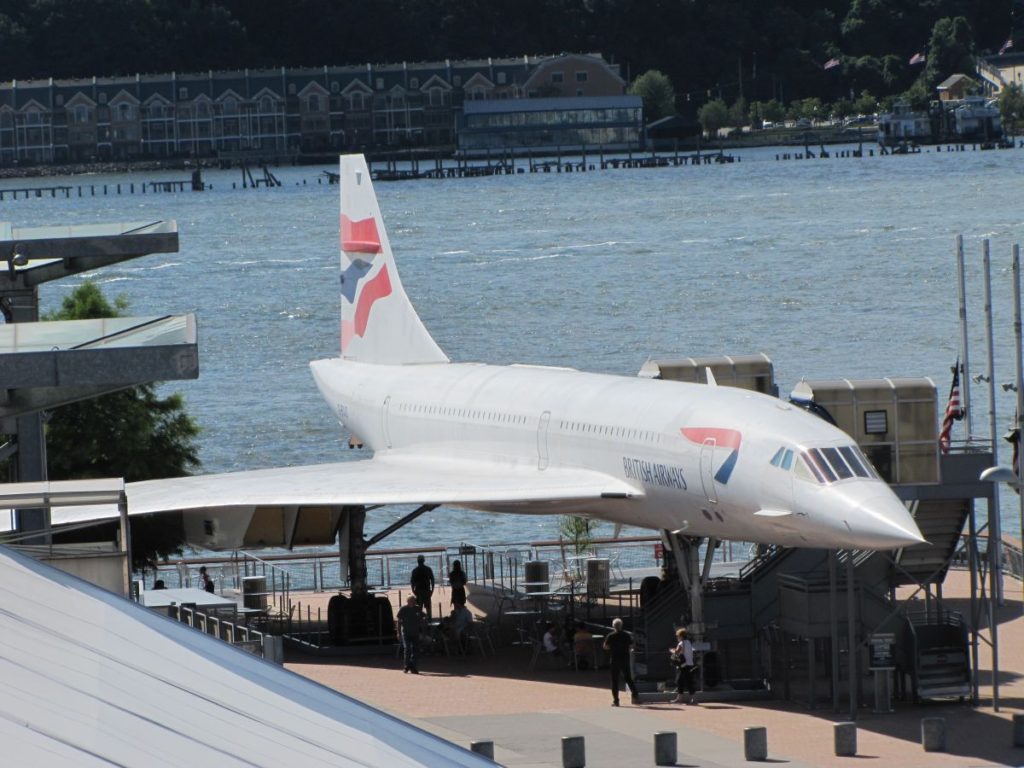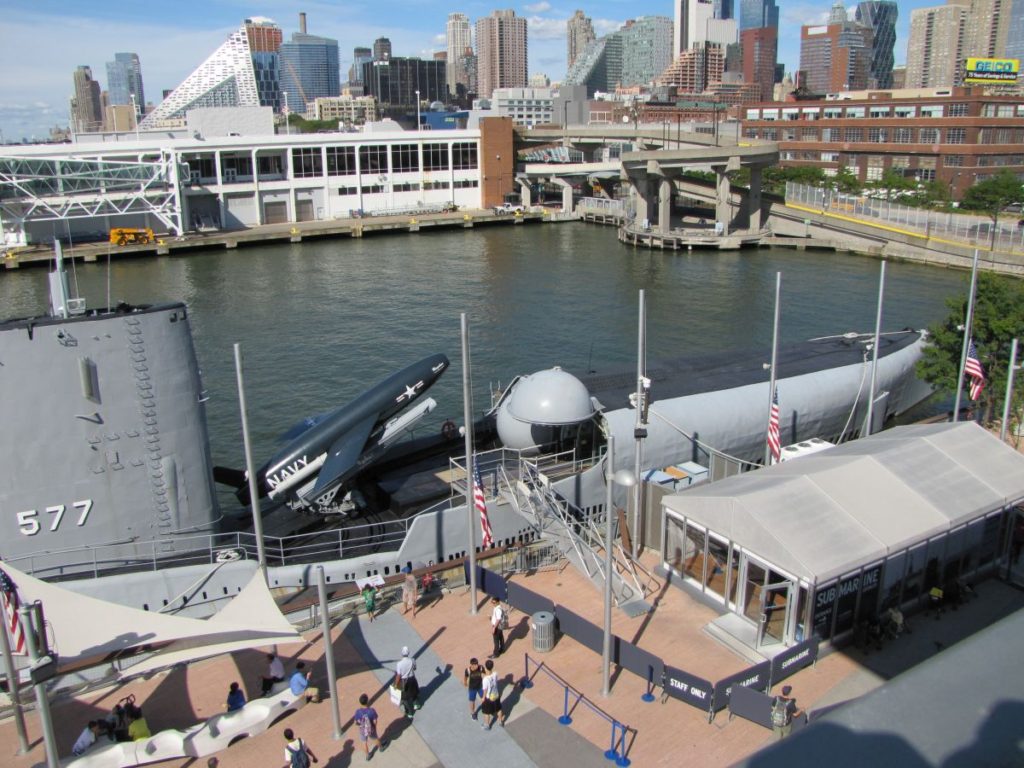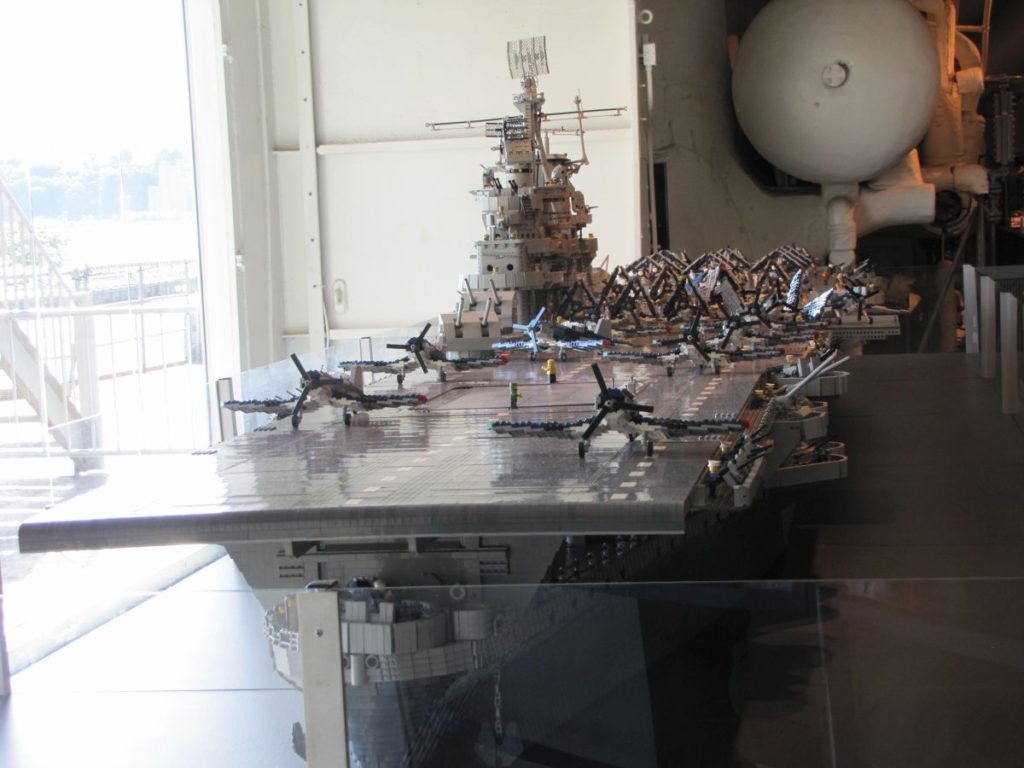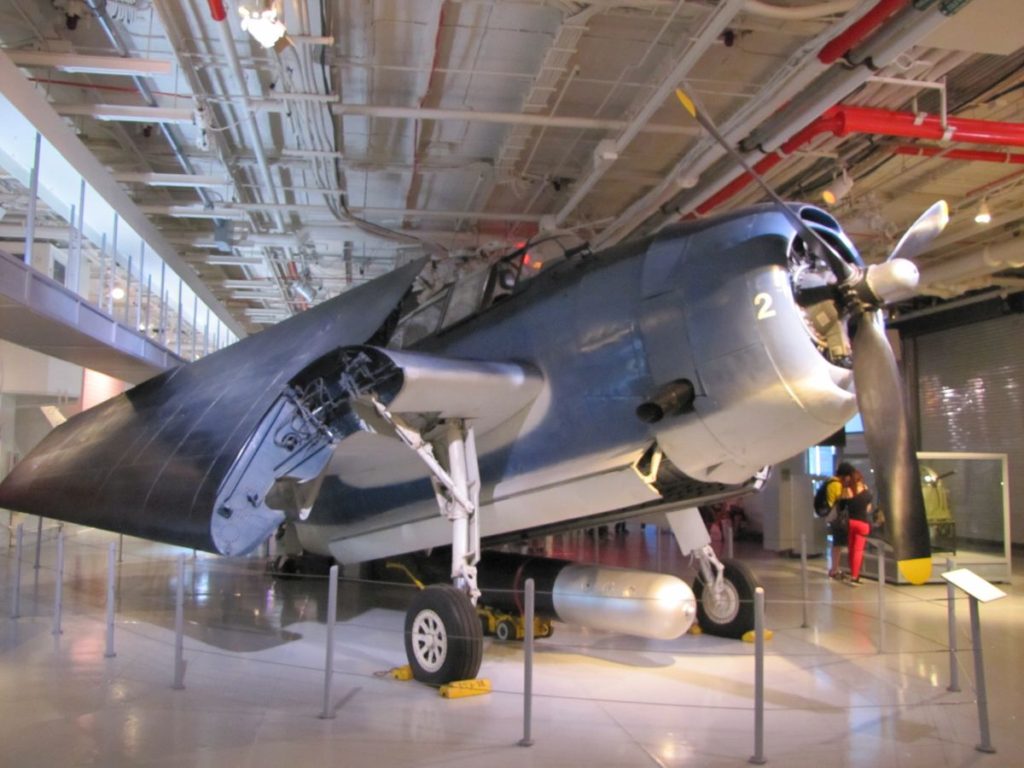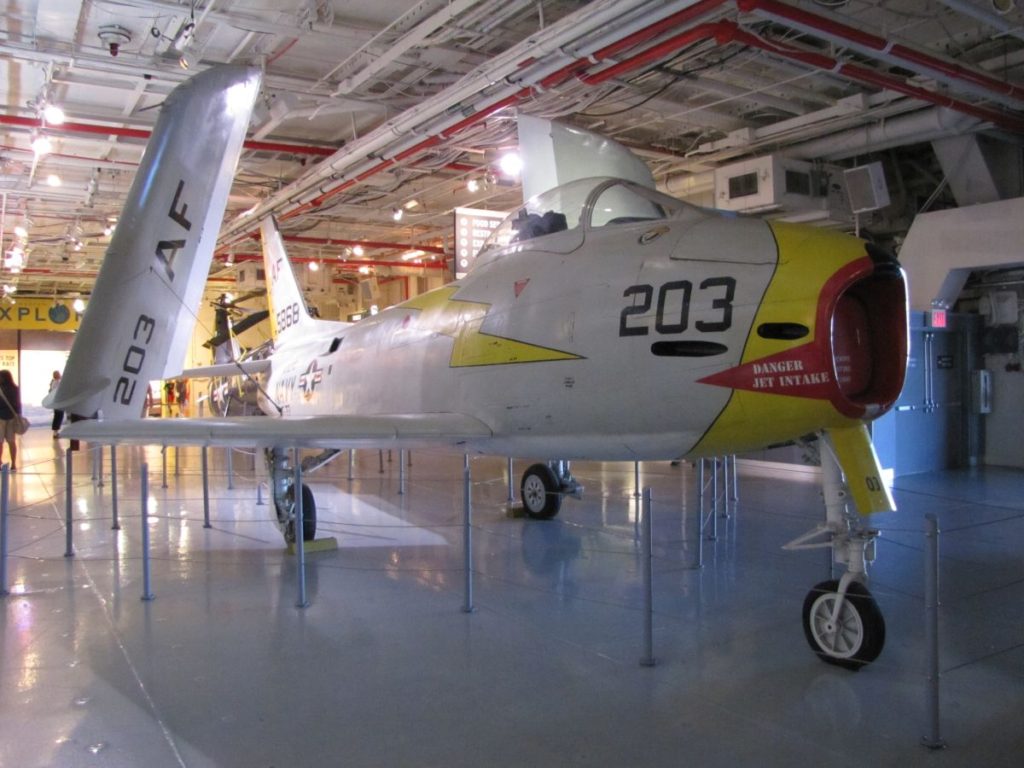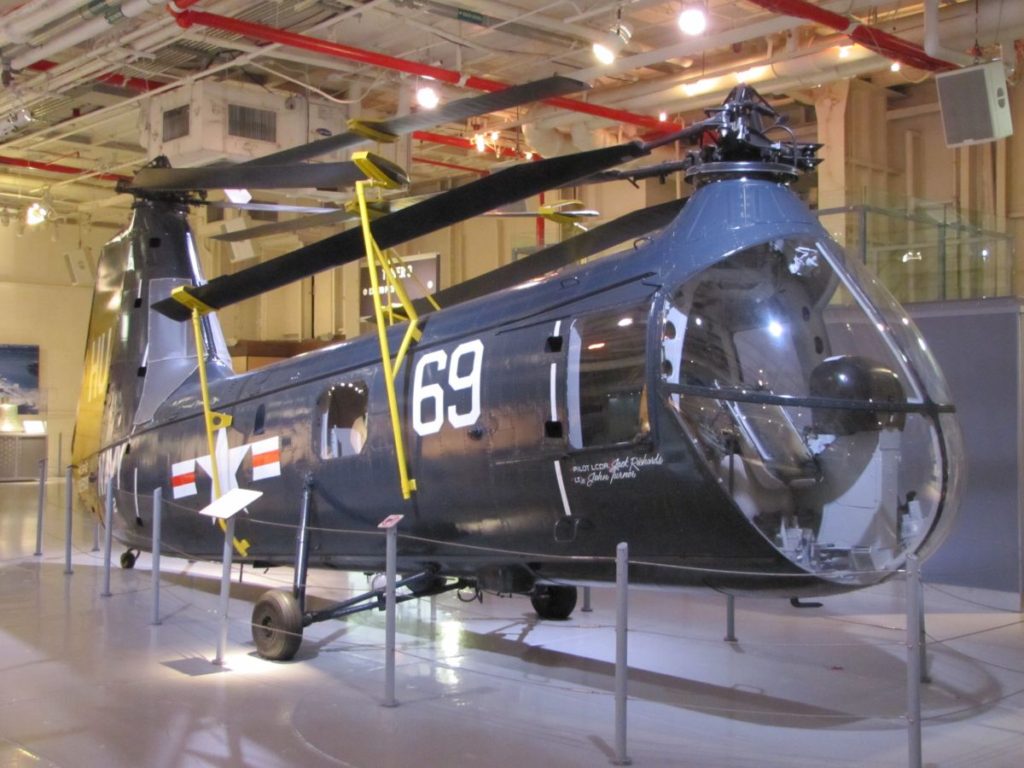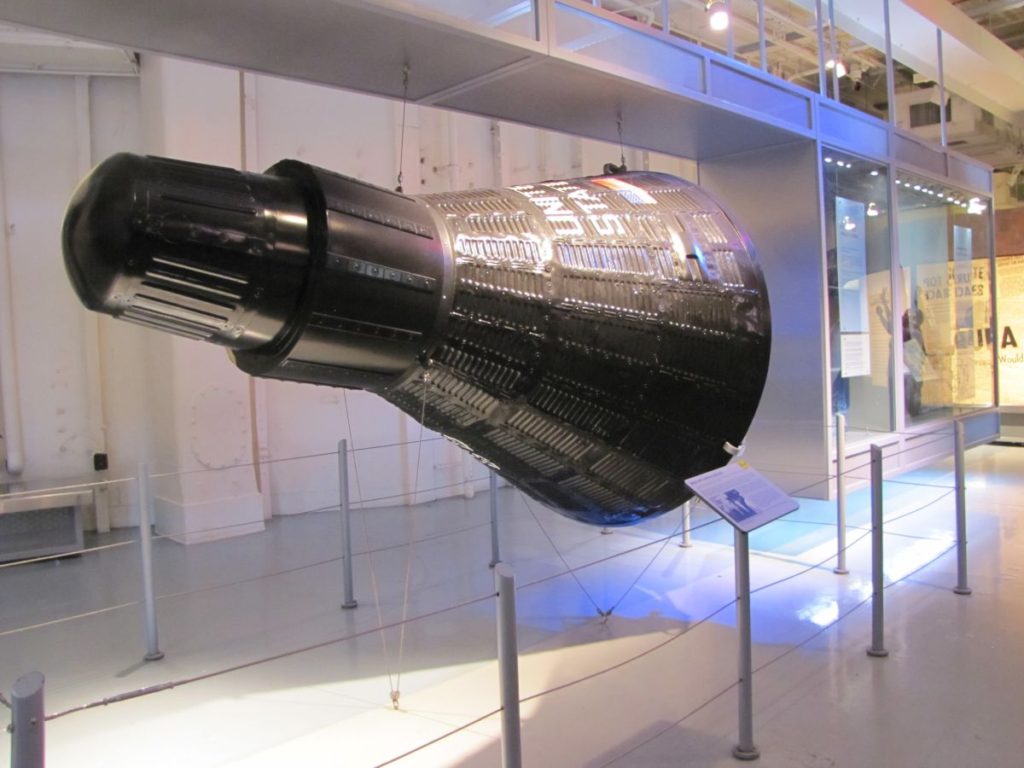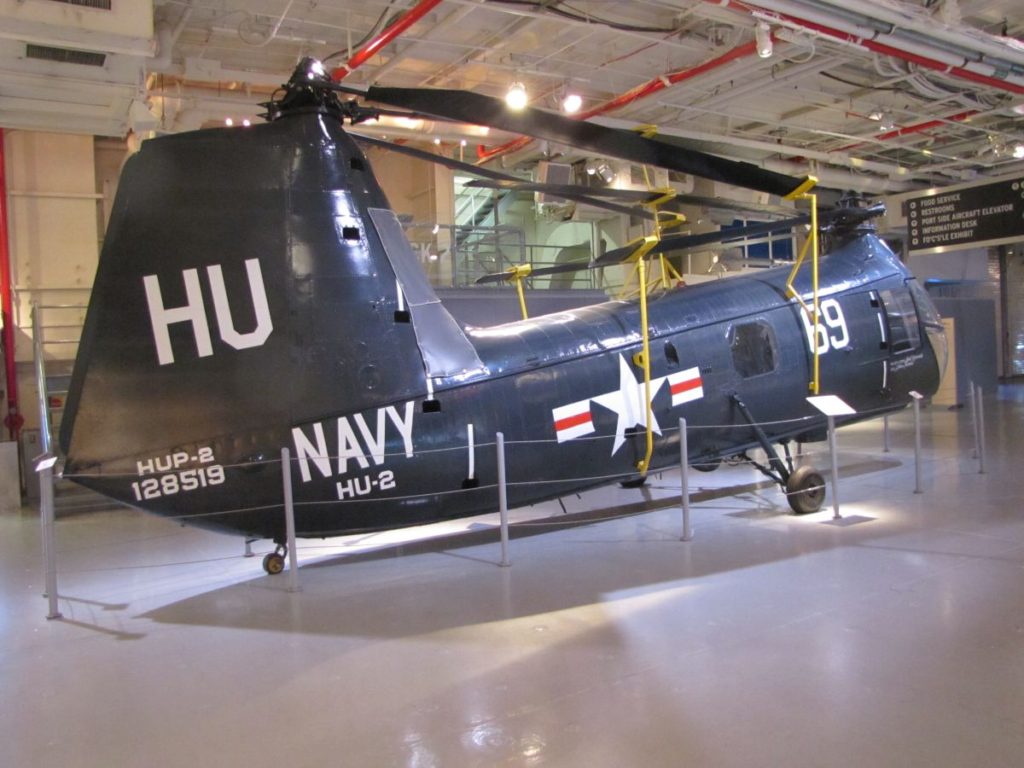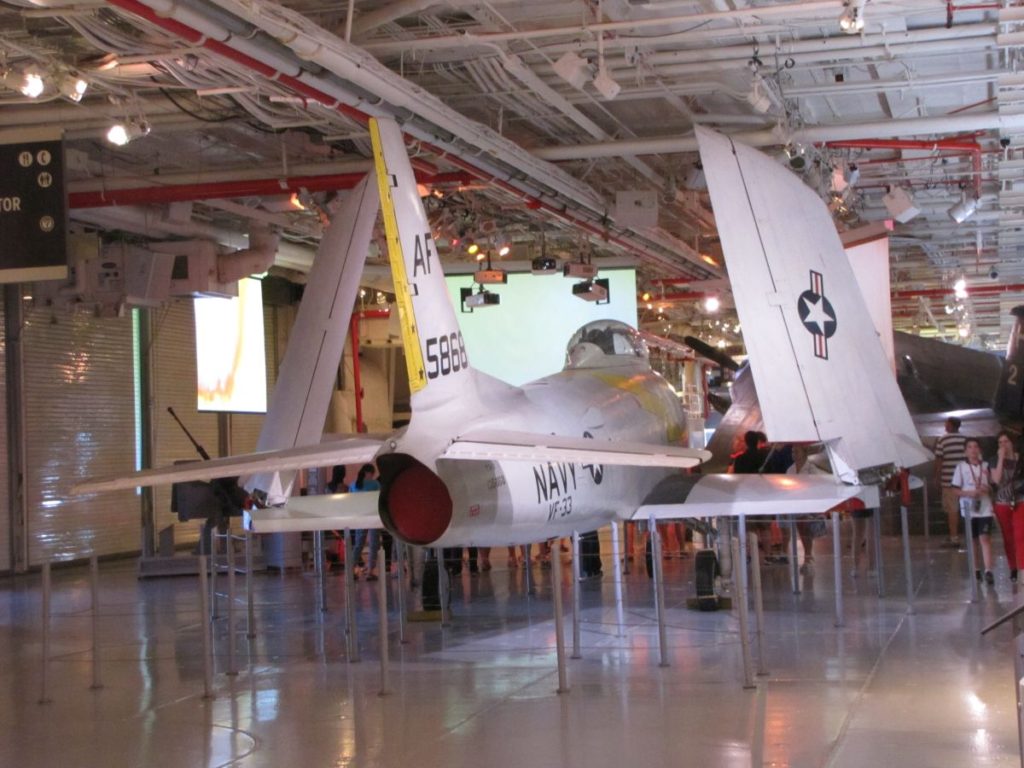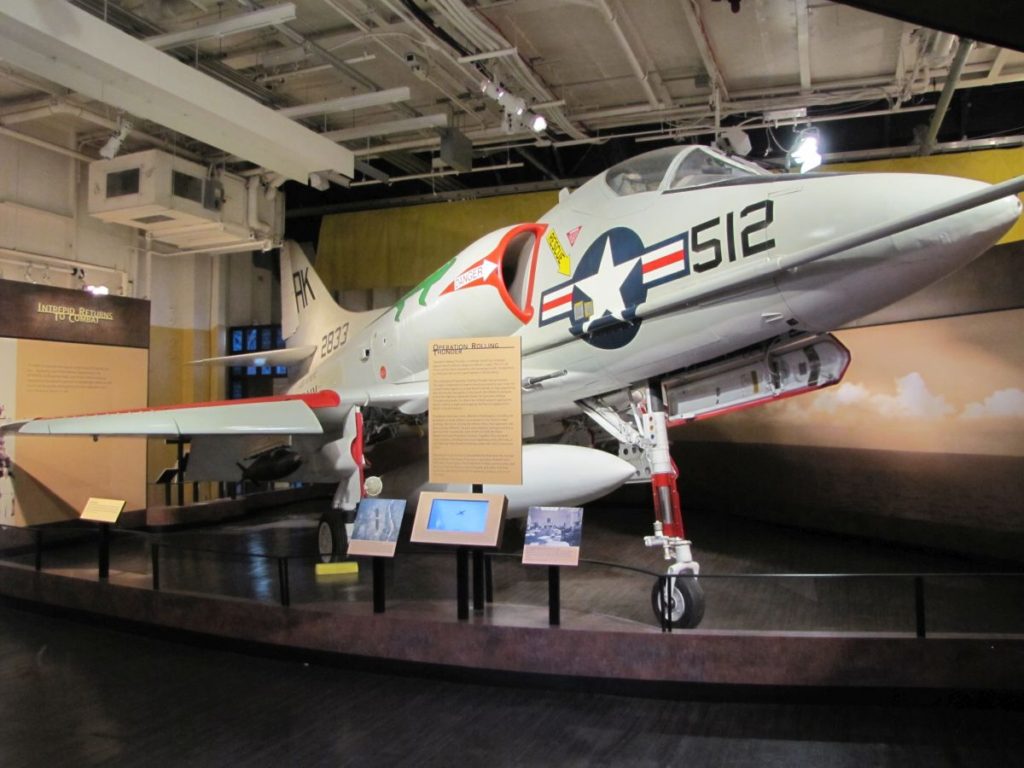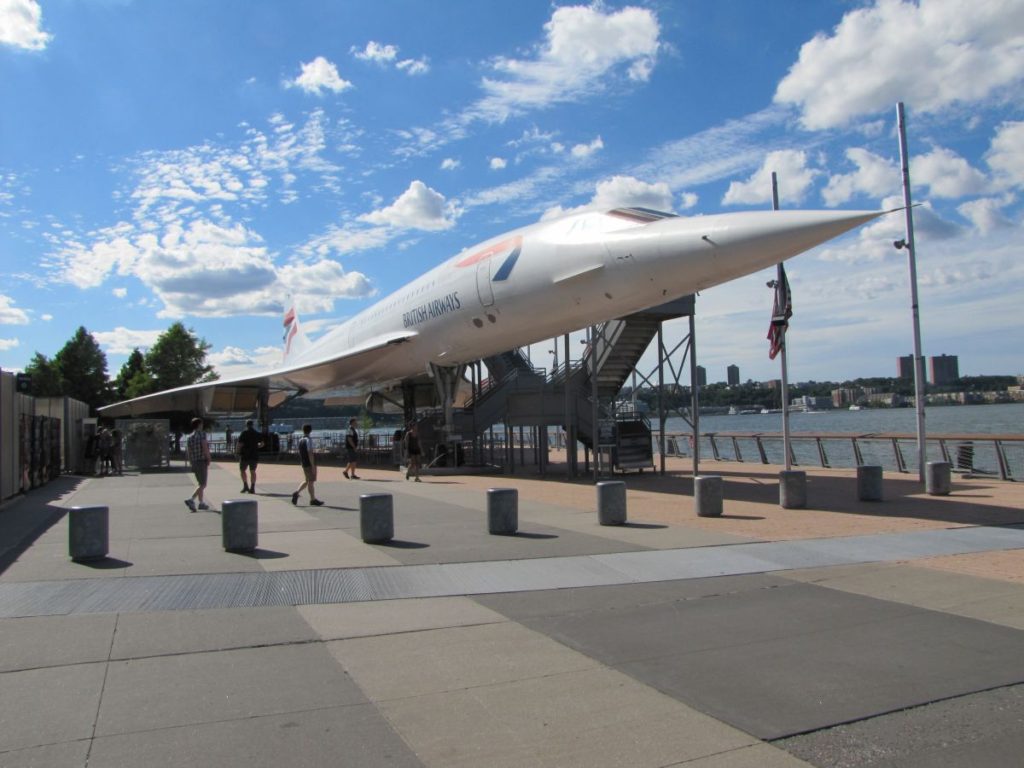 Aftenen blev afsluttet med et godt måltid på "Bubba Gump" ved Times Square.