Rejsedagbog 2016-3 juli (Cleveland)
4.
Rejsedagbog 2016-3 juli (Cleveland)
3 juli
Så var det afsted mod Cleveland, Ohio.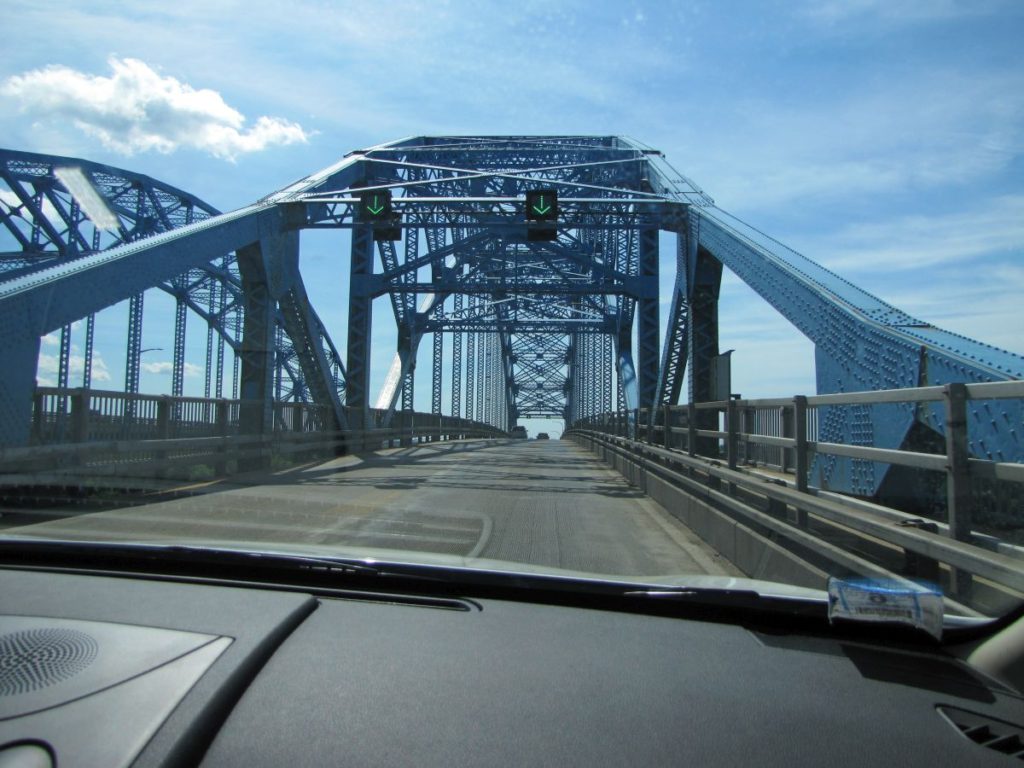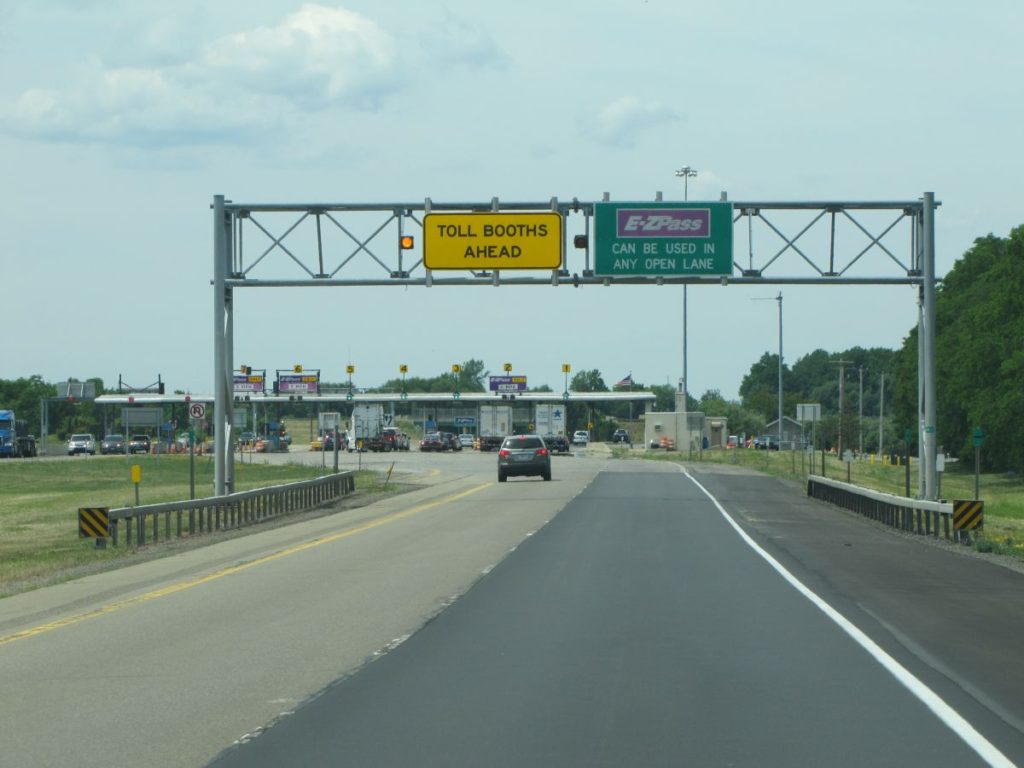 På vejen til Cleveland passerede vi kort igennem Pennsylvania, hvor vi havde kort pittstop ved et Pennsylvania Welcome Center.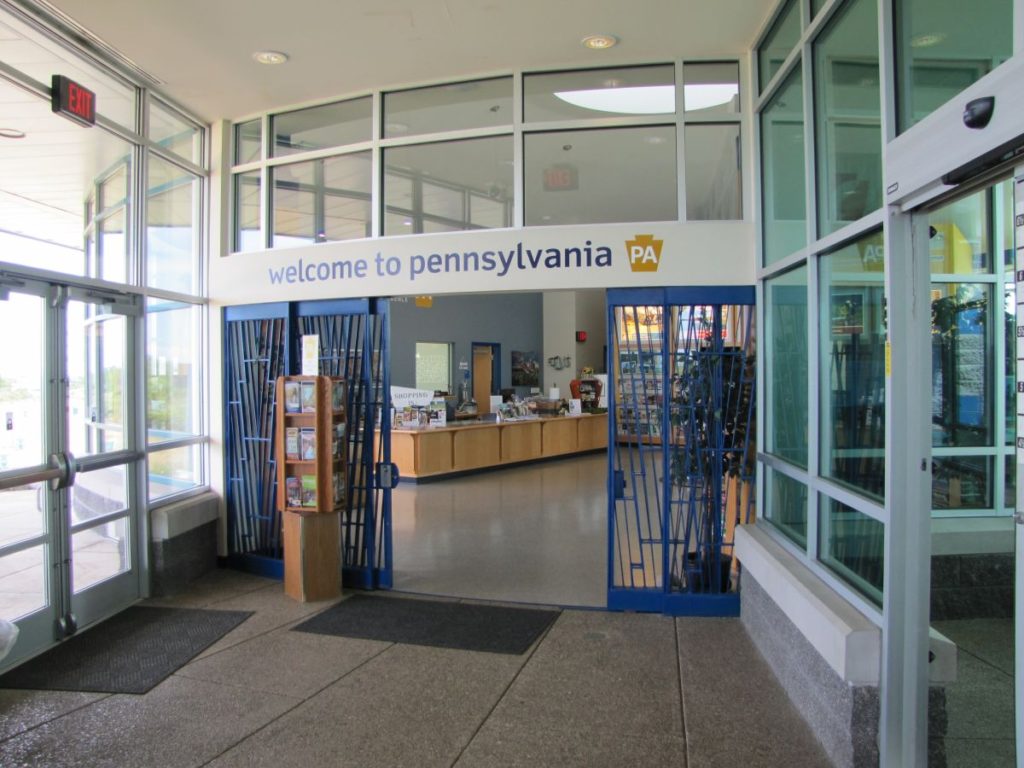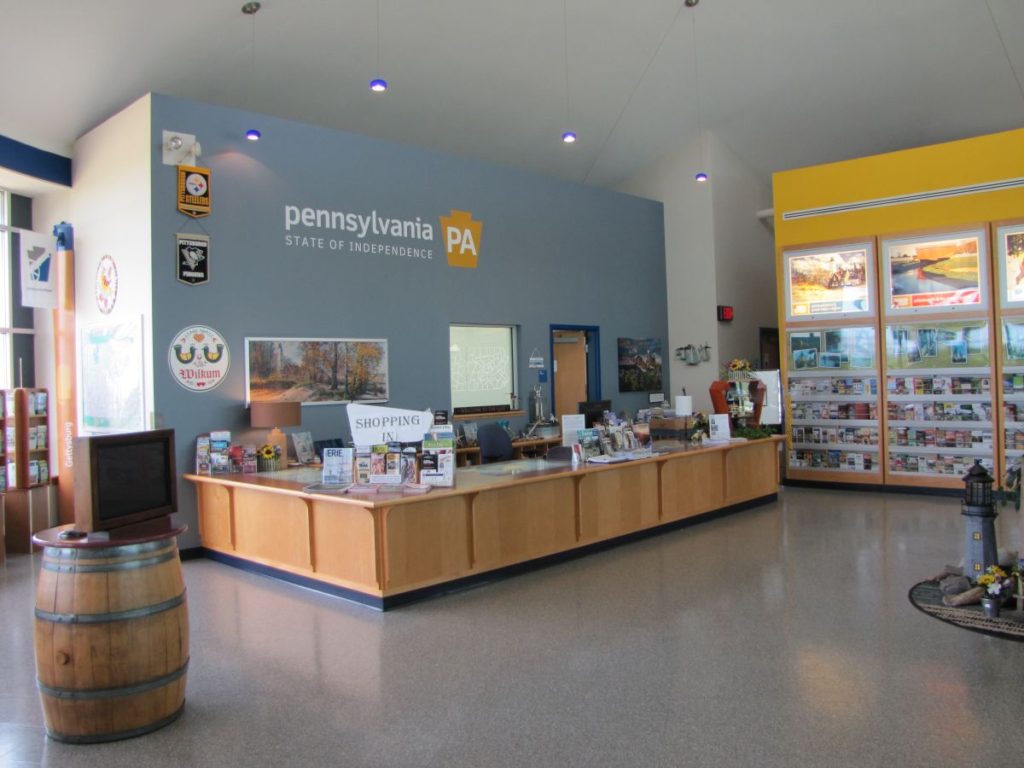 Velkomst centre ligger normalt kort efter man passerer statsgrænsen. I centrene kan du finde kort og turistinformation, og vi fik samlet en større samling af brochurer og magasiner med oplevelser, da vi senere passerer tilbage igennem Pennsylvania.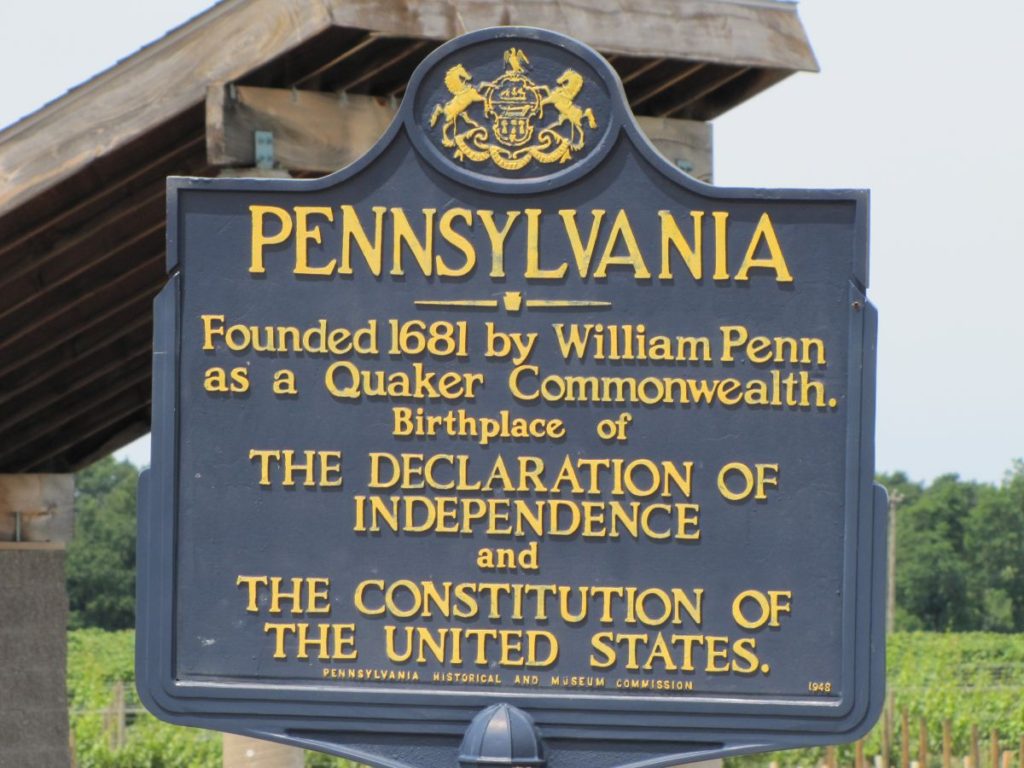 Første planlagte stop i dag var ved Millcreek Mall, for at spise frokost og lidt shopping. Efter et par timer fortsatte vi mod Staten Ohio og byen Cleveland.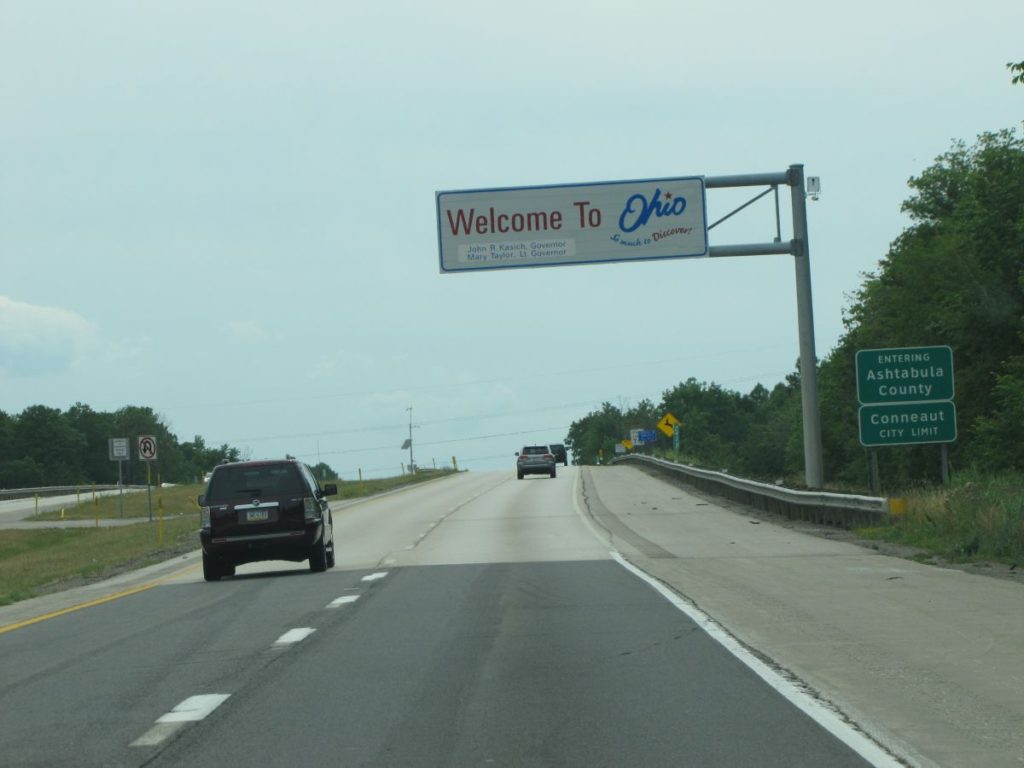 Vi bor centralt i Cleveland på Hyatt Regency Cleveland at The Arcade.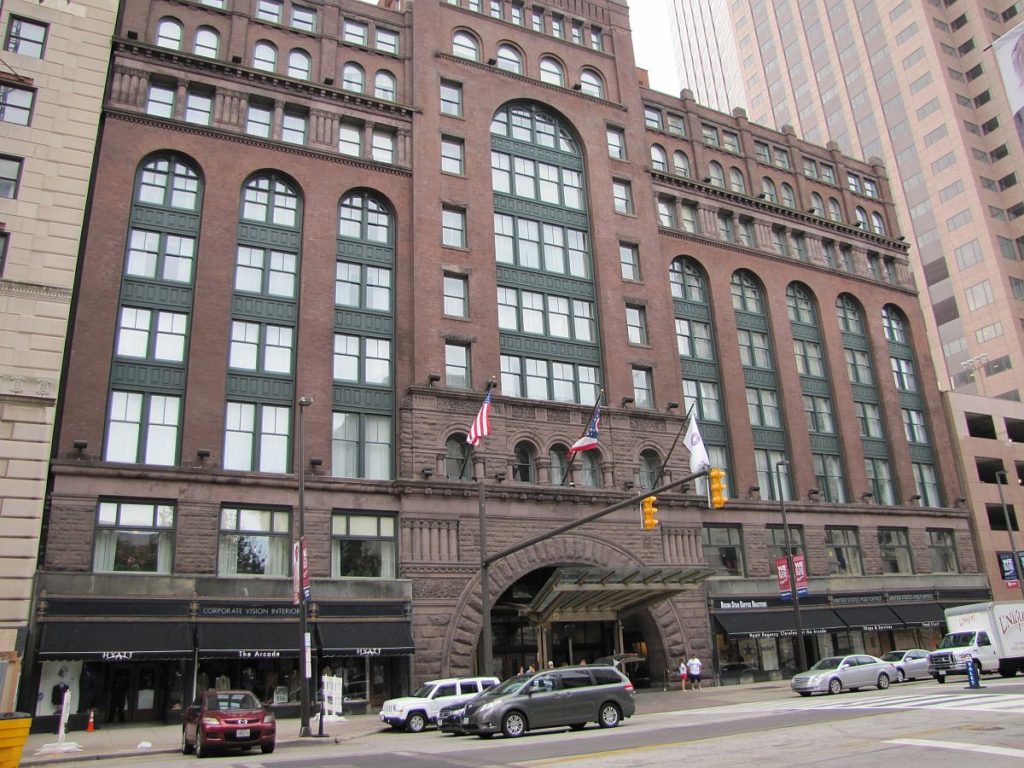 The Arcade åbnede i maj 1890 som USA's første indendørs shopping center.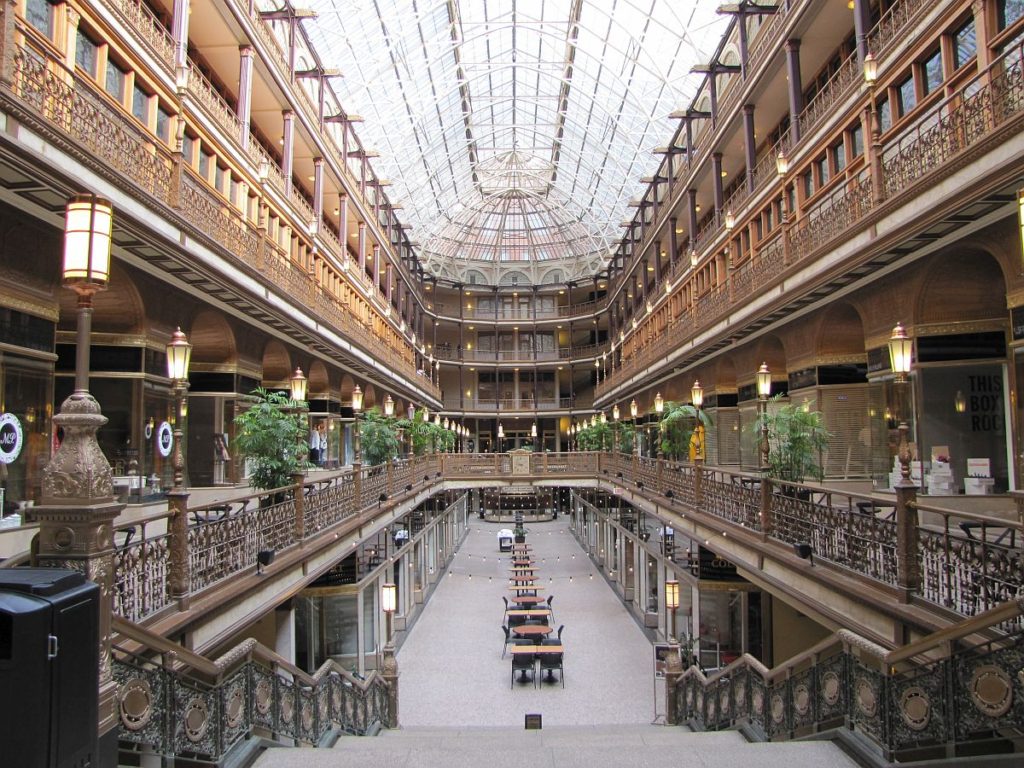 Dagen blev afslutte med et sent besøg i Warehouse District, hvor vi besøgte "Blue Point Grille", en af Cleveland's bedste fiskerestauranter, og den skuffede ikke. Jeg fik en velsmagende sværdfisk – "Grilled Swordfish – forest mushrooms, haricot vert, wild rice, sweet corn velouté"
Efter spisningen gik turen tilbage til hotellet. Undervejs kunne vi opleve afslutningen på Rock the Lot, et 2 dages gratis arrangement, som blev lukket af gruppen The Spazmatics.