Rejsedagbog 2019-2-30 august (Washington DC)
6.
Rejsedagbog 2019-2-30 august (Washington DC)
30 august
Så gik turen det sidste stykke ind til Dulles Internationale Lufthavn for at aflevere lejebilen.
Undervejs fik jeg dog besøgt (surprise) endnu et flymuseum.
Patuxent River Naval Museum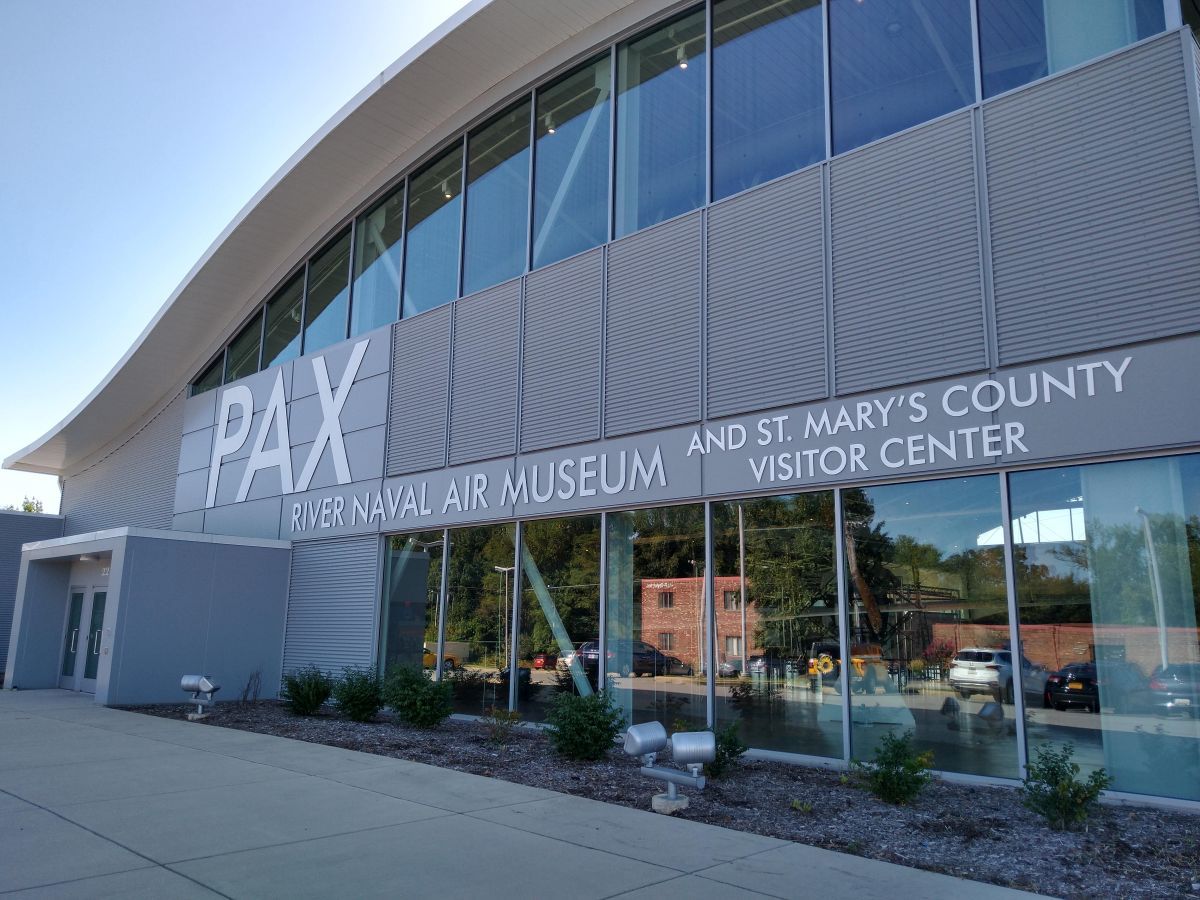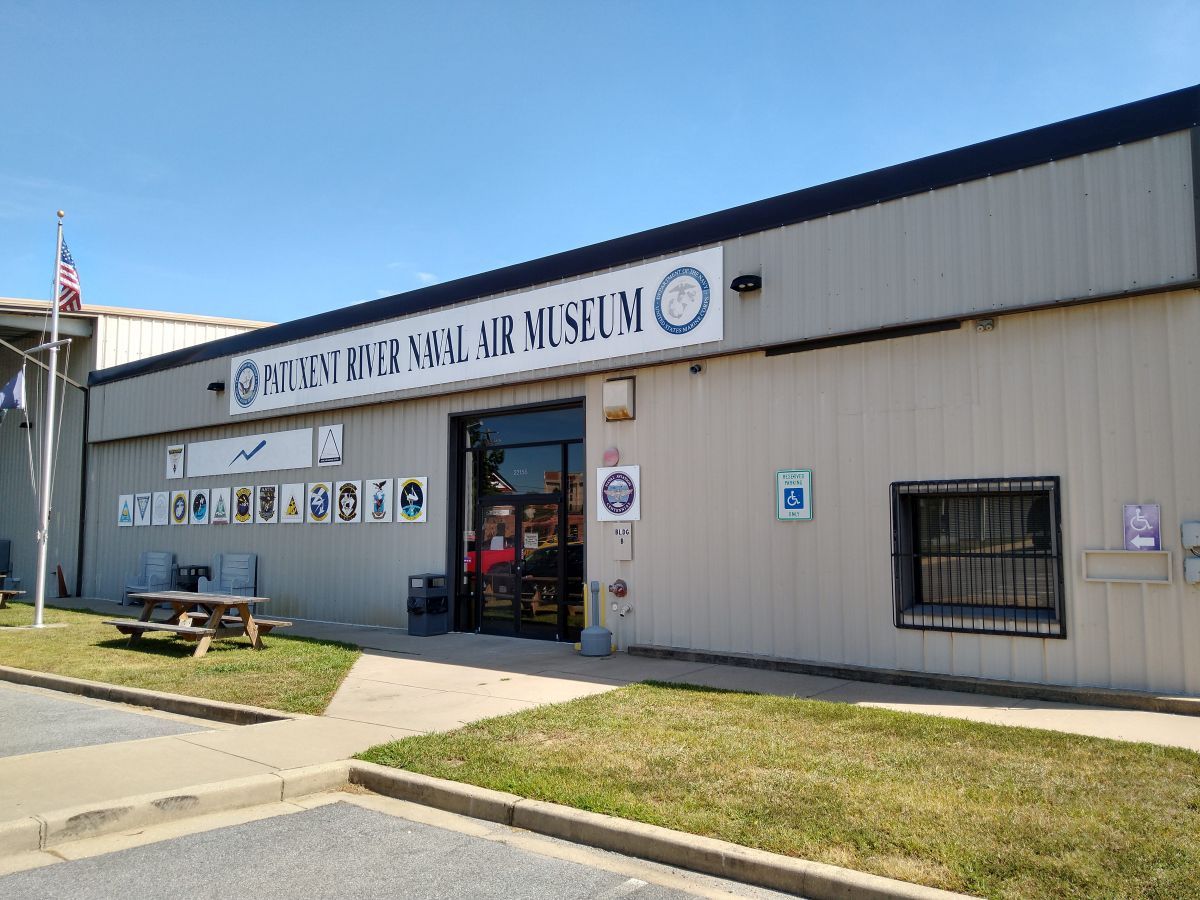 Museet hjemmeside: http://www.paxmuseum.com
Efter museet kørte jeg til lufthavnen og fik afleveret bilen. Det var ikke fordi jeg fik kørt mange kilometer på denne del af turen. Det endte med sølle 870 km.
Fra lufthavnen tog jeg bussen, Silver Line Express, fra indgang 4 (Door 4) til metrostationen Wiehle-Reston East, hvorfra Silver Line kører til DC.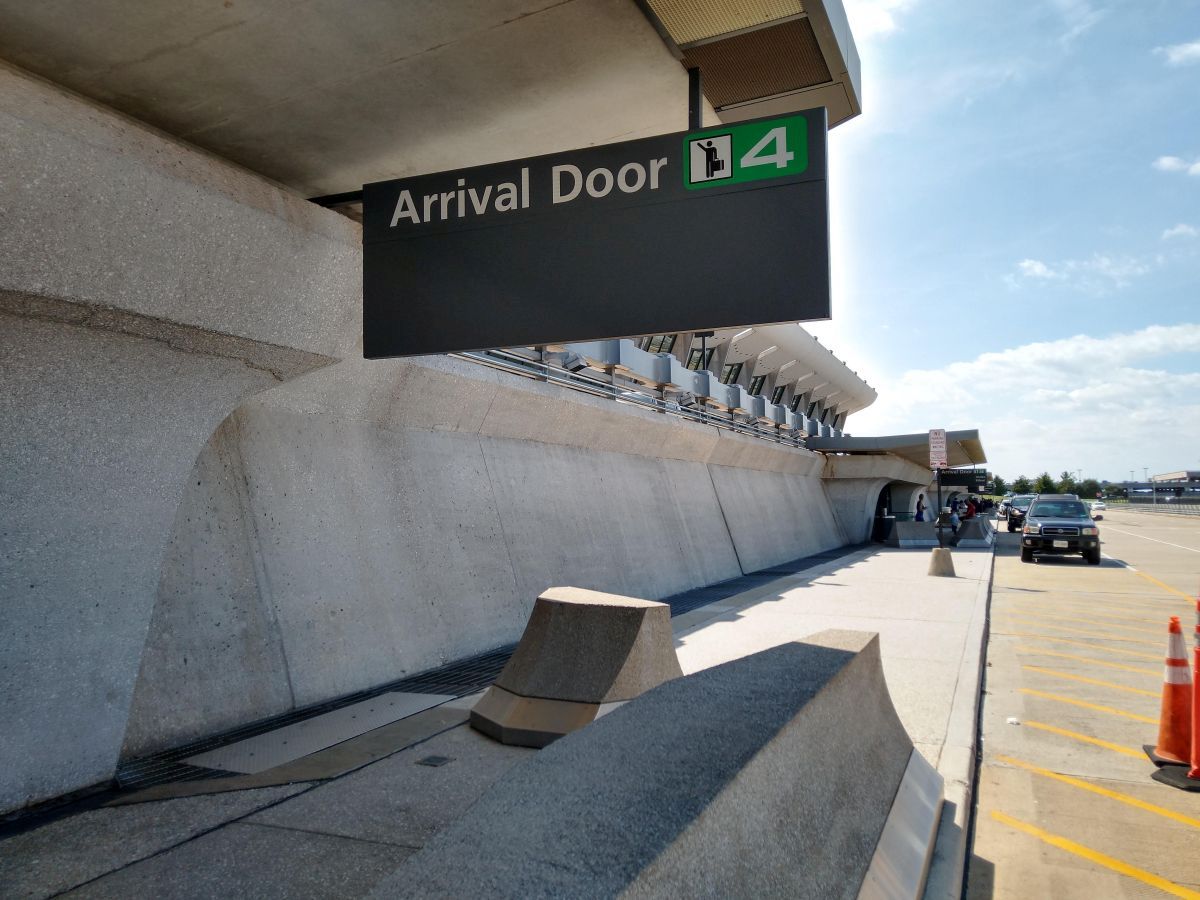 Busturen varer ca. 15 minutter og koster 5$. Billetten købes lige indenfor ved indgang 4. Er du passager den modsatte vej, betaler du ved ankomsten til lufthavnen. Der er gratis wifi i bussen.
Planen er at metrolinien Silver Line skal gå hele vejen til Dulles. Udbygningen er dog blevet udsat en par gange. Pt. forventes den klar i 2020.
Billet til metroen skal købes på metrostationen.
Jeg skulle med til Rosslyn Station (10 stop). Hotellet ligger en kort gåtur fra stationen. Hotellet er Holiday Inn Rosslyn @ Key Bridge.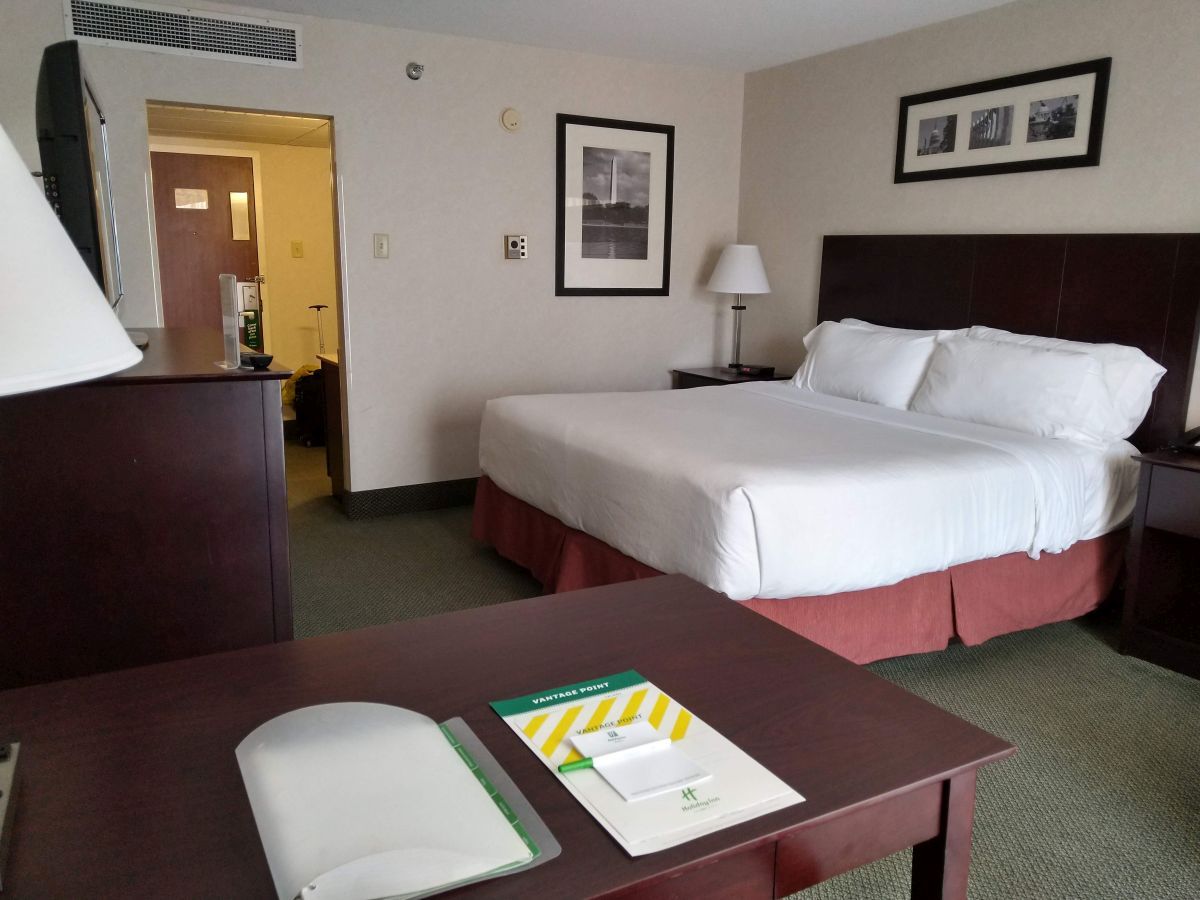 Efter at have smidt bagagen på værelset, gik jeg tilbage til Rosslyn Station og tog metroen til Pentagon City.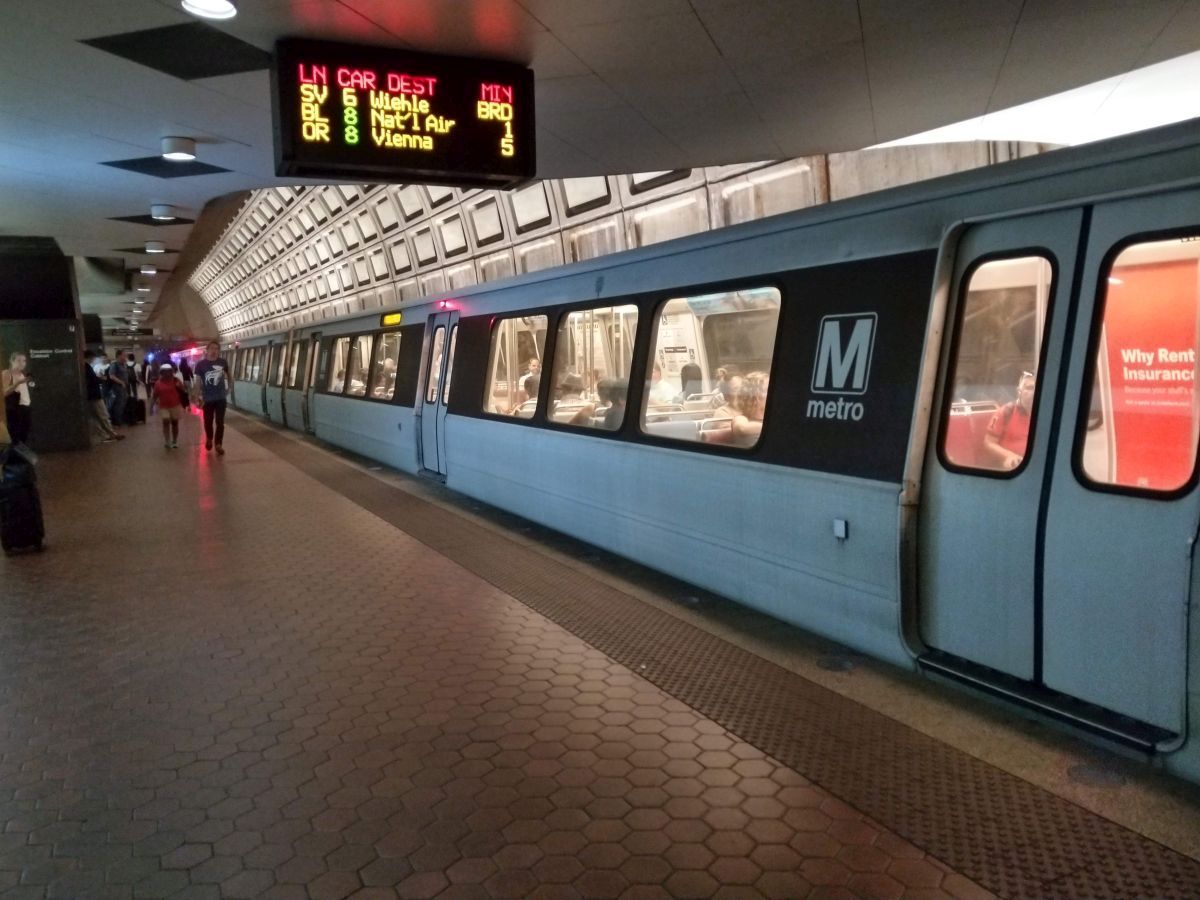 Ved Pentagon City ligger shopping centret "Fashion Centre at Pentagon City". Grunden til besøget var, at jeg ville besøge Johnny Rockets, men det viste sig at den var lukket, siden mit sidste besøg.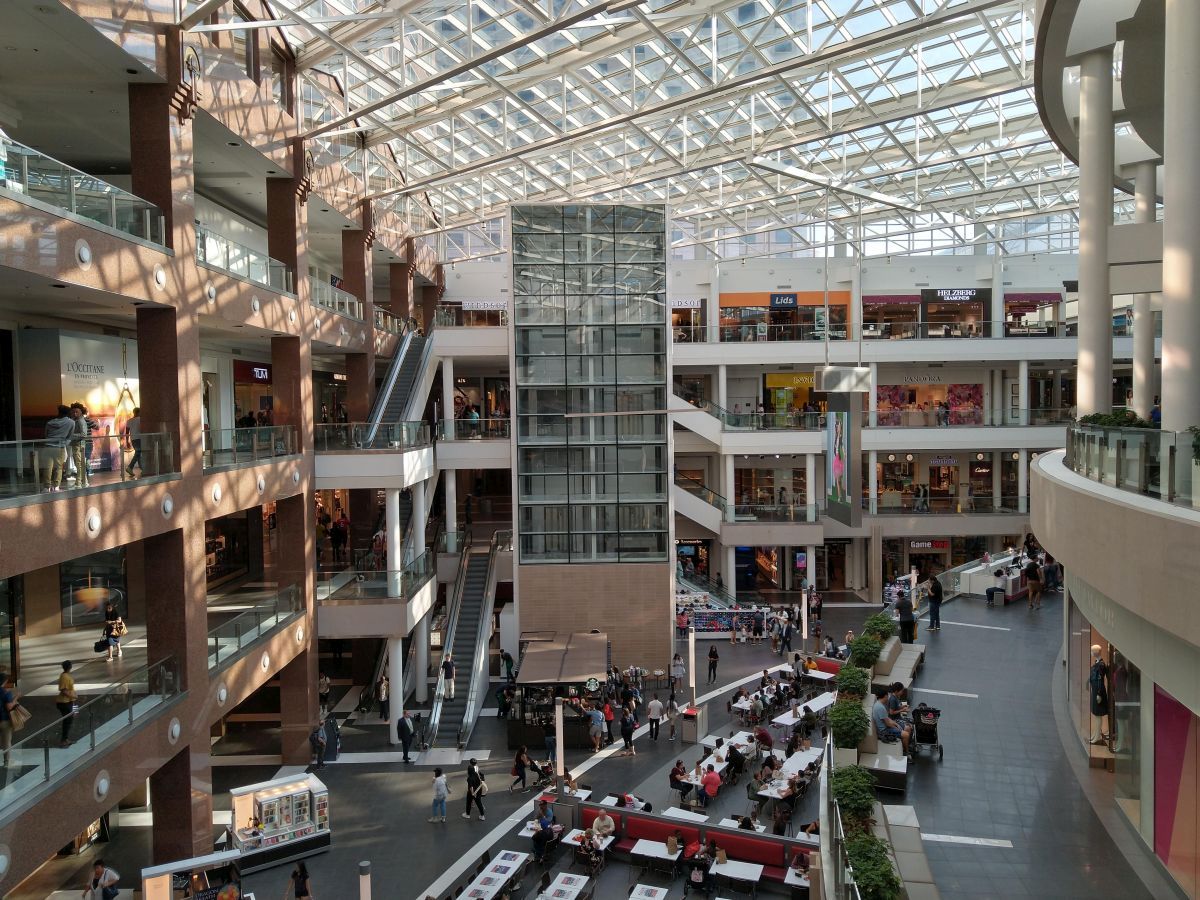 Der var ikke andet der fristede, så jeg tog tilbage til Rosslyn og besøgte istedet Georgetown.
Det er en kort gåtur fra Virginia – over Francis Scott Key Memorial Bridge – til Washington DC.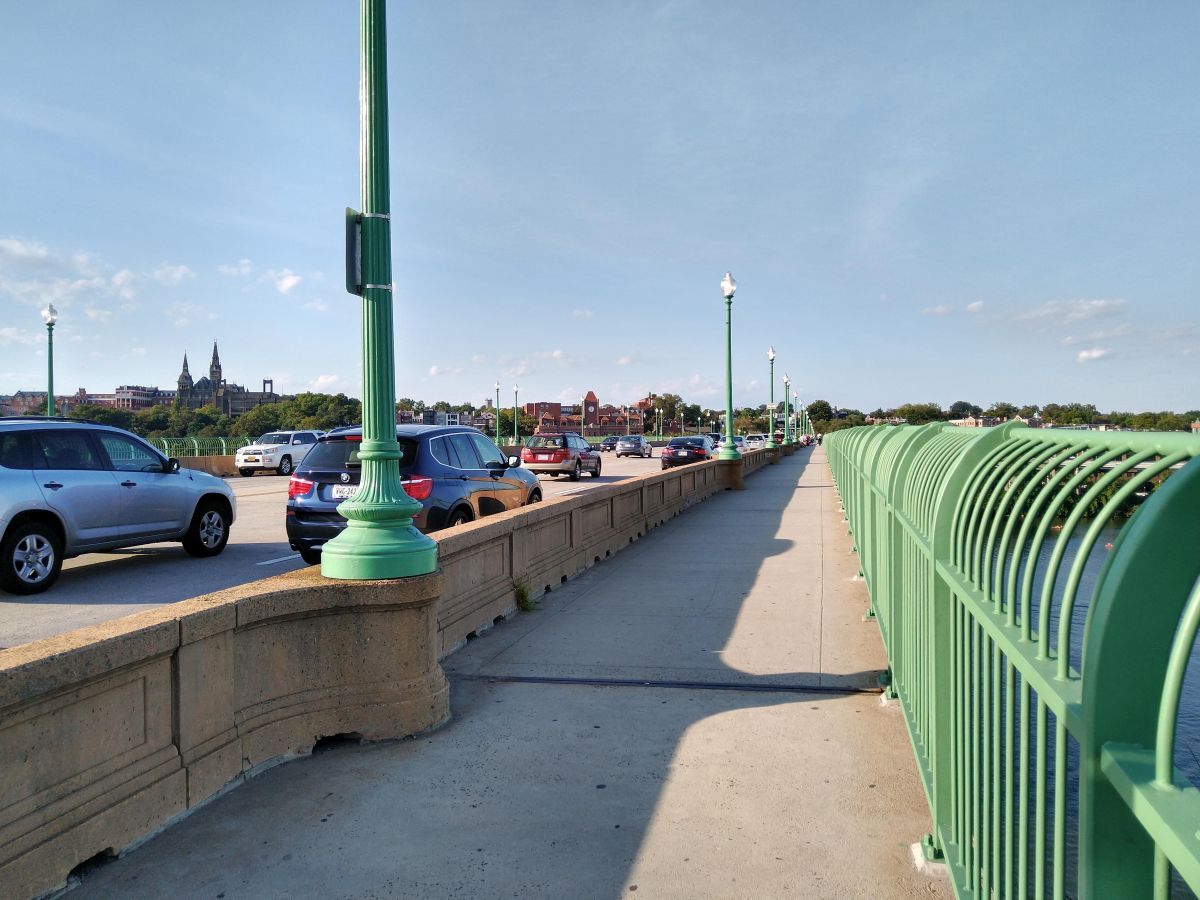 Aftensmaden blev indtaget på Thunder Burger & Bar.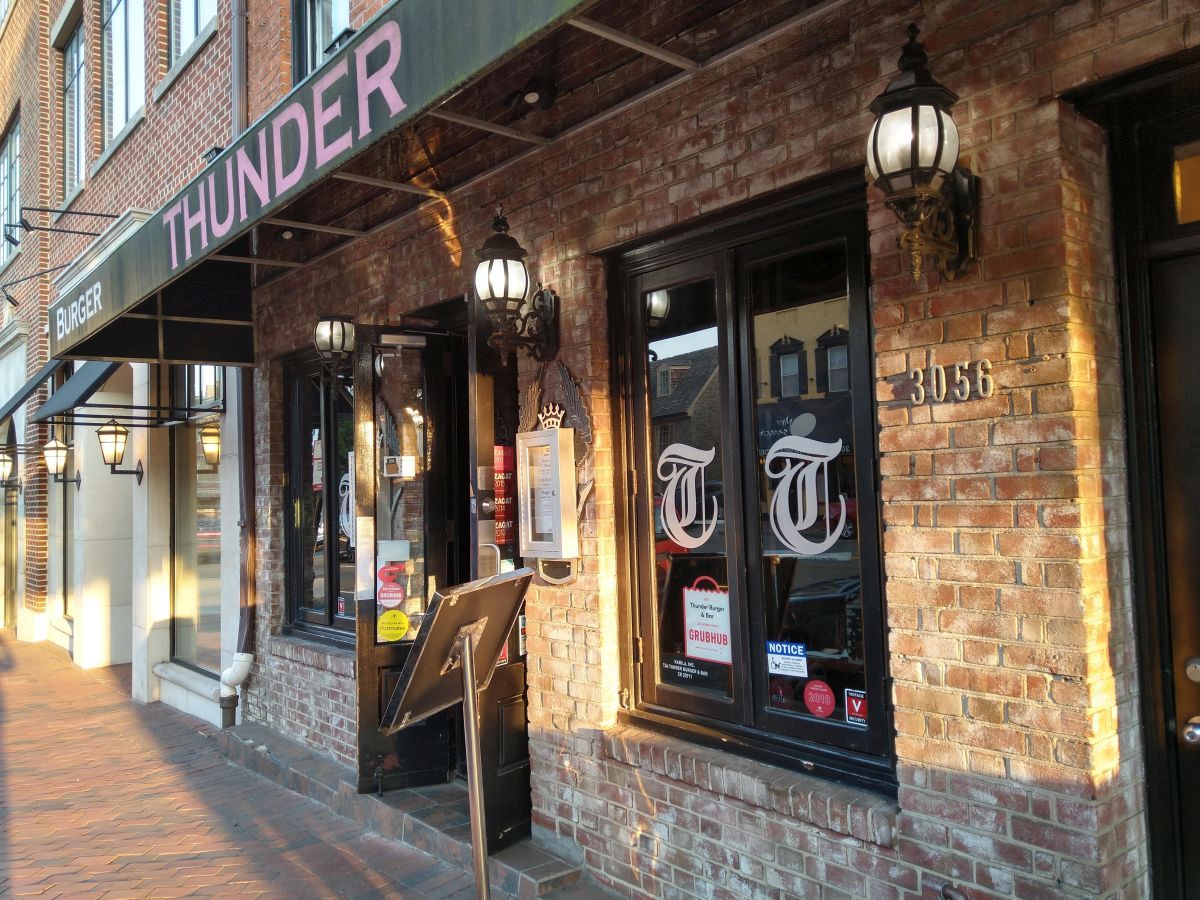 Jeg fik "Sweet Caroline – Slow-cooked pork smothered in a Carolina-style BBQ sauce. Topped with Tobacco onions. With sweet potato fries". Det hele blev skyllet ned med et par Allagash White Ale.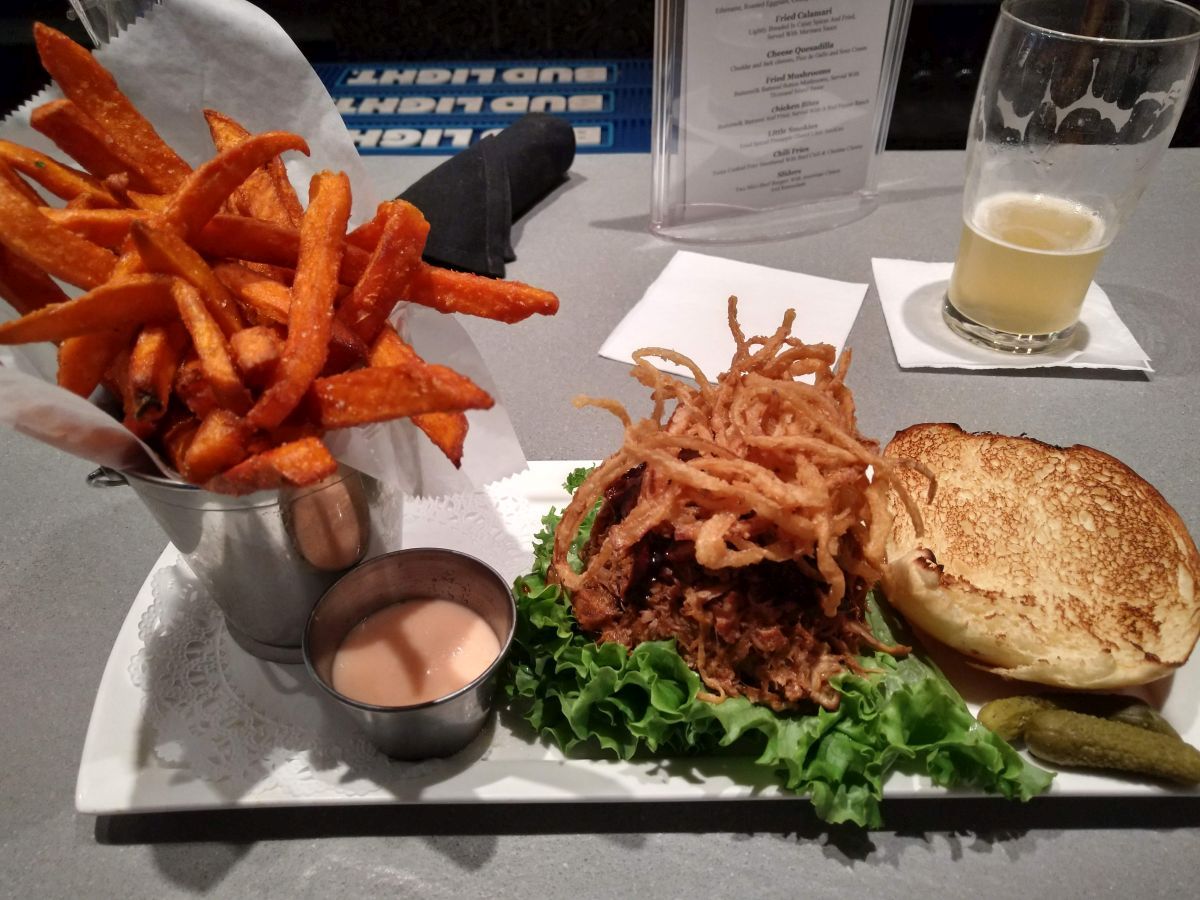 Hjemmeside: http://www.thunderburger.com